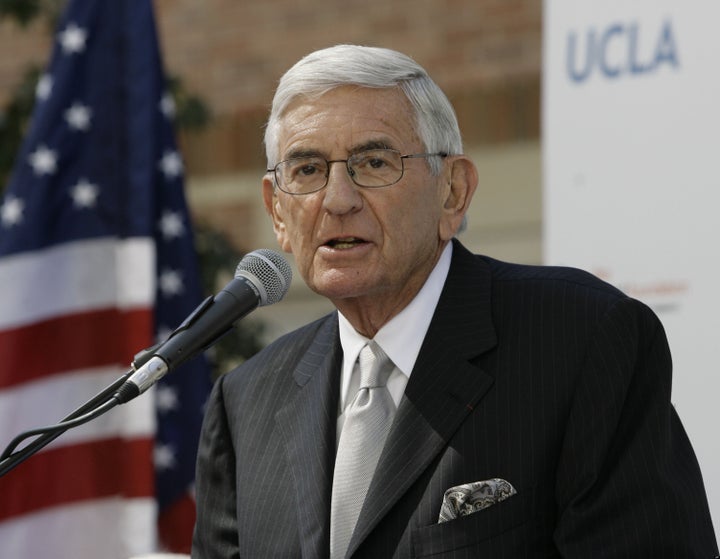 A woman named Dale Franzen is rather amazing. As Director of The Eli & Edythe Broad Stage (1310 11th Street, Santa Monica), she and Dustin Hoffman, the Chair of the Artistic Advisory Board, recently announced their program for the coming season. And where other cultural enterprises (except for the L.A. Philharmonic), are cutting back because of the economy, they unveiled a program of more than a hundred events (some of them free) for their third season. Ms. Franzen told me that they expect to have 40,000 people attend, as well as 10,000 students. You will recall that The Broad Stage is that exquisite 499 seat theatre at 11th Street and Santa Monica Blvd. in Santa Monica, which offers a wide range of cultural and entertainment activities for the whole family, an attractive alternative to schlepping downtown for a music/drama fix. And they opened the new season with a bang, the U.S. premiere of William Shakespeare's Merry Wives of Windsor by London's legendary Shakespeare's Globe Theatre. As someone once said of this work (okay, it was me), with its physical gags, linguistic jokes and vivid characters, the work celebrates the foundations of the modern TV sitcom. This Saturday evening I was transported from chronically-casual Santa Monica to the elegance and grace of Jane Austin's world (with much of the audience dressed for the occasion in Regency costume) as a talented troupe of improv pros made it impossible to maintain a stiff upper lip. (Who would have known that Jane Austin had a thing for baseball! I read in the program that the first known appearance of the word 'baseball' in print was in Northanger Abbey.)


Dale Franzen is the Director of The Broad Stage.

This theatre is extremely lovable -- intimate, engaging, eclectic. It's never boring, and I like to hang out here to hear and see performers I wouldn't necessarily go to. Recently I saw a Venezuelan a capella group (Schola Cantorum de Venezuala) which blew me away. I relish the fact that their programs are so diverse: from artists steeped in the rich tradition of African-American music to the rhythms and sounds of the Middle East, from Mexican mariachis to American folk guitar... such a diverse mix! On Friday, January 14, I'll be there for Food, Inc., a program about the real cost of cheap food, with filmmaker Rob Kenner and Chef Suzanne Goin.

Jamie Lee Curtis was emcee of the Jane Austin costume competition. Spago's Barbara Lazaroff in costume at the right.
Dustin Hoffman, continuing his active participation with the Broad, will conduct a series of conversations with various artists. "The I Wonder series is a chance to explore, be spontaneous, and let artists get together and dream and process on stage in front of an interactive audence," Hoffman said. "We -- and they -- are making this up as we go along." Knowing Dusty, he will be amusing and interesting and bring out the most provocative elements of the artists. Franzen told me that the public has expressed its deep interest in seeing all-out theatrical events there, and they will do a modern interpretation of the New York hit, The Merchant of Venice (April 14th to the 24th), with Academy Award-winner F. Murray Abraham in the title role. There will be stunning evenings April 7th to10th portraying the singular vision from Tony-award winning director Peter Brook. (The same Peter Brook who, many years ago, rented my spacious Manhattan apartment to rehearse his shattering production of De Sade. He's also the father of the beautiful actress Rebecca, of Woody Allen and other fame.) And again they will do the holiday hilarity of Dickens Unscripted (Dec. 10th-19th). Violin virtuoso Joshua Bell (on Feb. 10th), jazz icon Branford Marsalis (April 2nd), all will be playing here. The incredible acrobatic dance troupe, Diavolo, which I saw at the Hollywood Bowl last month, will be here on Jan. 21st and 22nd. Take the whole family to this one. Not having any kids of my own, it is is fairly easy for me to give advice to parents... but I am a strong believer of exposing children early on to the experience of music, dance, stage... and food. Open up their horizons to those things from the cradle on, and they will thank you later in life.

Diavolo is an amazing acrobatic troupe coming to TheBroad Stage.

Franzen told me that it is obvious The Broad Stage is fulfilling a performance gap on the Westside. "We have made the entire theatre-going experience a pleasure, including offering free parking in our large lot beside the theatre," Franzen said. "We will never replace the L.A. Philharmonic or the L.A. Opera, but we certainly can offer a wonderful and convenient alternative to venturing downtown." I urge my readers to visit the Broad Stage website, or call 310-434-3200 for more information.
To subscribe to Jay Weston's Restaurant Newsletter ($70 for 12 monthly issues), you can email him at jayweston@sbcglobal.net.
Calling all HuffPost superfans!
Sign up for membership to become a founding member and help shape HuffPost's next chapter