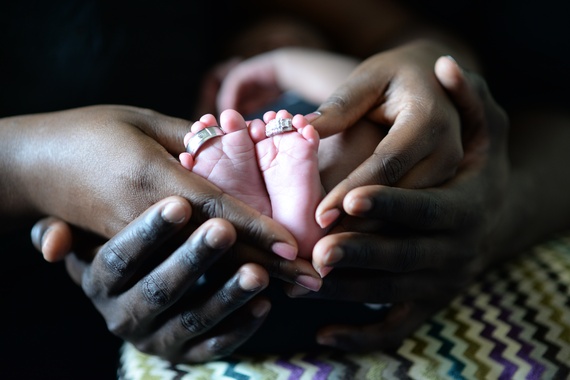 Rivers of tears. Rivers and rivers, accompanied by some sniffling, and a wet hand trying to smear away the bursting streams that flooded - refusing to cease. My tears. The crib was broken. My son Carter had outgrown it, he was sleeping in a cute little toddler bed - perfect for him. My oldest daughter Kaylee was a good 18 months ahead of him. I had no reason for a crib. I had envisioned giving the crib to someone that needed one but was having a tough time financially. I didn't have anyone specifically in mind yet - no one was at a loss.
I was working hard at getting divorced. I hadn't shed a tear about my divorce since I had moved out of state about nine months prior. I was surprised at how good I felt about it. I was waiting for a melt down. People would give me their sympathies, but I didn't even feel sad about it. I had escaped a terrible situation and my life was getting better! In fact it had already gotten quite a bit better! It was amazing how I did not miss my ex-husband. I thought I would feel a huge loss, but instead I felt cold, tainted, and anything but emotional. At this point no one, or nothing could hurt me.
Then the crib broke. I had refused to get rid of it claiming I would give it to someone in need - which I would have done. But someone broke it when they were moving it while in storage. The breaking was more than I was able to handle, and exceeded anything I had been prepared for. It was just an old crib. Why the big fuss?
We all know divorce can be pretty terrible. We talk about losing a spouse, some children unfortunately lose parents, houses, finances, lifestyles, possessions, you name it, it's taken. Your identity is ripped from you and you are left to "start over" - which starting over is essentially a joke if you are just trying to survive juggling single parenthood.
We had always planned on having more precious little babies. Carter would be such a great big brother, and maybe we would have another little girl to take shopping with Kaylee and me. I tried not to let those thoughts run. I had enough to think about and those thoughts were just absolutely silly and ridiculous. Of all the loss I was going through, the future of more children was absolutely absurd to me. I already had two healthy babies, and I had even been so lucky to have one boy and one girl *perfect.*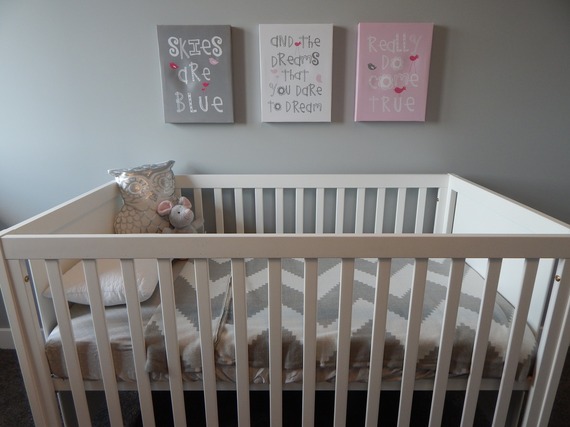 This was it. The final. No baby would ever lay there again. There would be no more late nights, early mornings, no more baby cooing, no more baby smells... Just like that in an instant it all became final. The past can hurt us, and leave some pretty heavy scaring, but letting go of something the future once held can surprise you and cut you up just as convincingly. Carter would be my baby. Our family was broken, but also pre-maturely cut off. I finally felt the loss. There lay splinters of the crib in little pieces. The crib was now just as broken as our little family. The one last thing I had from their baby-hood was gone, as was all momentary hopes of a future...

Leah J. Dillon resides in the greater New York City area with her blended family of six. Previously divorced, she has just completed a challenging season of seven years where she thrived as a 20-something single mother of two. Recently remarried, Leah is enjoying Mr. Right--a like-minded growth addict. Together they are navigating the vortex of blending a family. Leah is a writer, mentor, mother, wife, and single mom advocate with a knack for marketing and finding the sunlight when all seems dark. She shares her insights and experiences at www.LeahJDillon.com.