New York City is a city of extremes. The chasm between the rich and poor, particularly in the food system, is vast. And, no greater place can this be seen than in the Bronx.
The Bronx houses the largest supplier of produce, the N.Y.C Terminal Produce Market. It supplies fruits and vegetables to over "22 million people within a 50 miles of the[sic] market". According to their website, "revenues exceed $2 billion dollars annually, more than any other Produce Terminal Market in the world!"
Yet, this produce is not consumed by many in its community.
Located in New York's 15th congressional district, the Bronx has the highest rate of hunger in the country . It is identified as a food desert, lacking access to healthy affordable foods, an absurdity given the close proximity of such a large market.

With a large population of Latinos and African Americans, 54.6% and 43.3%, respectively, and a high poverty rate, the dearth of affordable, healthy foods has vastly affected the quality of life for residents, causing an epidemic of obesity and malnutrition in families and children, as well as an increase in diabetes and other nutrition-related diseases. They are dying from lack of nutritious foods.
"...decreased access to healthy food means people in low-income communities suffer more from diet-related diseases like obesity and diabetes than those in higher- income neighborhoods with easy access to healthy food, particularly fresh fruits and vegetables."
-The Food Trust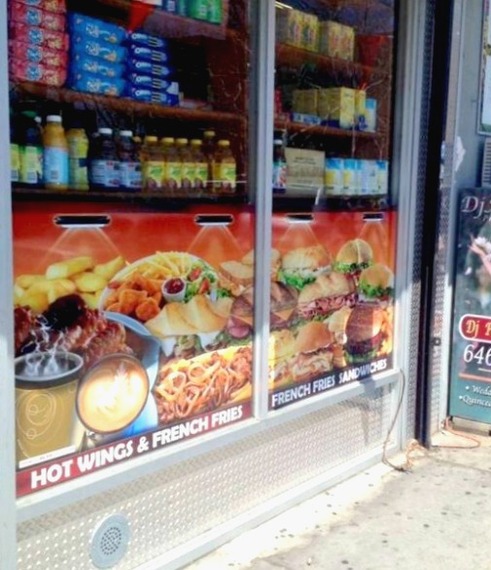 Bodega in the South Bronx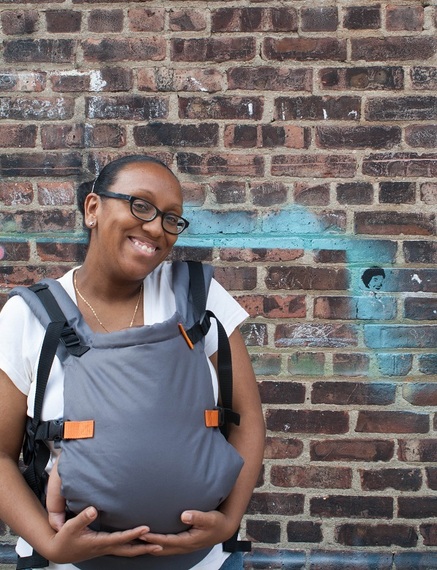 Heiddi Zalamar, LMHC, NCC, MomsRising.org Food Power Event
"There are huge disparities in the foods offered in the Bronx versus other New York City boroughs," noted Heiddi Zalamar, LMHC, NCC, who advocates for healthy foods via MomsRising.org. Like many mothers in the area, she wants to ensure her children have access to healthy foods and nutritious meals.
As a Licensed Mental Health Counselor, Ms. Zalamar also sees first-hand the correlation between food and behavior in children and teens; as a result, she's joined MomsRising.org's Good Food Force, an online and on the ground advocacy organization which advocates for increased access to healthy food, protects school meals, and works to end junk food marketing to children.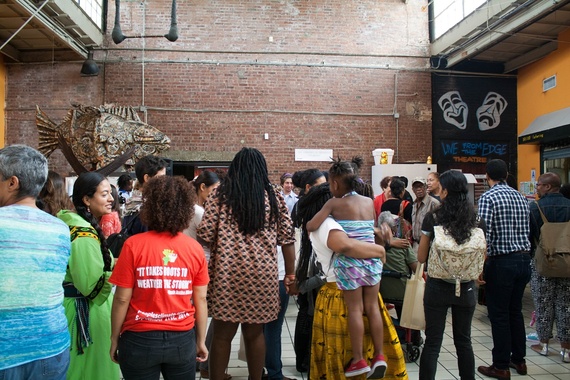 Moms coming together to discuss food access and food justice at a MomsRising.org Event
The Bronx: A Borough In Transition
The Bronx is in transition. With new programs, aimed at increasing access to healthy foods, the quality of life for Bronx residents can change for the better.
Local Moms are also taking action and raising their voices right now to reduce the number of junk food and sugary drink ads marketed in, and around, their children's schools. When provided with an opportunity to purchase fresh foods, they do. They want better for themselves and their families. To provide this, they need affordable nutritious food and access to it.
Support HuffPost
Every Voice Matters
Popular in the Community