HuffPost Entertainment has landed in Park City, Utah, for the Sundance Film Festival, which kicked off Thursday night with the premieres of the new Nina Simone documentary and the comedy "The Bronze." We're in the thick of Day 2, with the inaugural press screening of "Z for Zachariah" this afternoon and the world premiere of "The End of the Tour" on Friday night. In the meantime, here's what we've seen so far:
"The Bronze"
Written by Melissa Rauch and Winston Rauch
Directed by Bryan Buckley
Starring Melissa Rauch, Thomas Middleditch, Gary Cole, Sebastian Stan, Cecily Strong and Haley Lu Richardson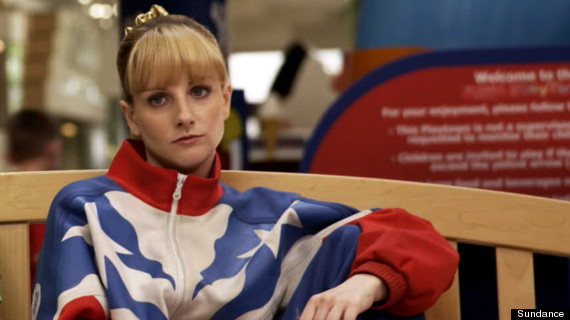 The opening film at last year's Sundance was "Whiplash," which is now a Best Picture nominee. Don't expect the same fate for "The Bronze." "Big Bang Theory" star Melissa Rauch does her best to keep it ticking, but there's not much gold to be found in this raunchy comedy. Playing Hope Greggory, a salty Olympic gymnast who managed to win the bronze medal despite a career-ending ankle injury, Rauch dons an acerbic Ohio accent that will make you chuckle even when the script isn't that funny -- which is most of the time. We first meet Hope masturbating to footage of her Olympic competition, and the rest of the film is like a clock chugging toward the feel-good lessons we know this remorselessly self-absorbed character will learn.
Hope begrudgingly accepts her estranged trainer's $500,000 offer to coach the town's next star gymnast (Haley Lu Richardson, a true delight). Knowing the new golden child will trump her fame, a predictable sabotage ensues as Hope's patient father (Gary Cole) attempts to drill home how vainglorious his irresponsible daughter has become. Some of the jokes along the way don't land, particularly a recurring bit about the pet goldfish her dad obsesses over. Thomas Middleditch amplifies his skittish "Silicon Valley" role as a twitching gym manager with a crush on Hope, and Sebastian Stan plays the pompous gold medalist who deflowered her years earlier. The problem is that the script's pendulum doesn't swing wider than foul-mouthed humor and inevitable lesson-learning. There are laughs; they just don't come frequently enough because some of the gags feel repetitive, no matter the gifted comedic timing Rauch possesses. There is at least one scene worth the labor, though: a gymnastics-inspired assignation that is easily one of the most inventive sex scenes in film. It almost redeems some of the movie's lesser qualities, in part because it'll make you wonder why you hadn't already contemplated the twisty coitus in which Olympic gymnasts would engage.
"What Happened, Miss Simone?"
Directed by Liz Garbus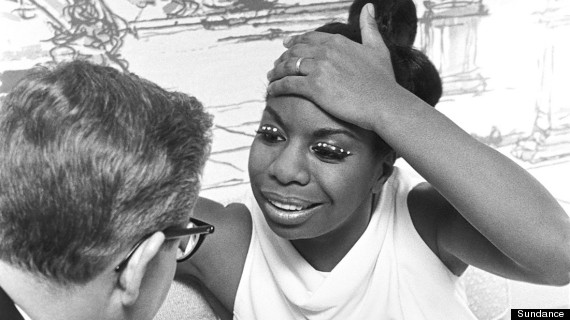 Nina Simone's life took her from the segregated South to Carnegie Hall, from the civil-rights frontlines to new chapters in Africa, Switzerland, Paris and Holland -- and it's all on display thanks to engaging footage in Liz Garbus' new documentary. Unfortunately, there's an energy to Simone's restless spirit that doesn't quite translate to this conventional film. Revealing concert footage, including Simone's debut at the Newport Jazz Festival, captures the singer's tribulations, but it's cobbled together in a paint-by-numbers fashion that's informative but often unengaging.
What the film does manage to do is make fascinating ties to factions of the civil-rights movement, particularly the same events depicted in "Selma." Simone's initial ambition was to become the first black classical pianist to play Carnegie Hall; when that didn't happen, she made it her mission to use music to advance equality. She befriended Martin Luther King Jr. but didn't subscribe to his nonviolent mantra. Her persona became increasingly confrontational, as reflected in some of the protest songs that got her blacklisted from certain radio stations. That leads to the documentary's most fascinating portion, which examines Simone's battles with depression, domestic abuse and self-worth. This woman raged all her life, and the film captures that candidly. You'll earn a great deal about the lady who put a spell on American culture -- you just won't always be captivated while you do it.
"Aloft"
Written and directed by Claudia Llosa
Starring Jennifer Connelly, Cillian Murphy and Mélanie Laurent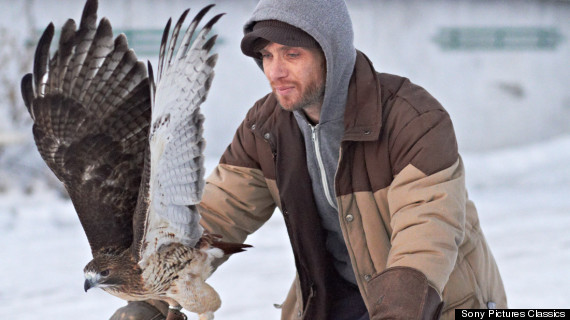 "Aloft" is a tale of grief, but it isn't until the final moments that we understand why its characters mope so much. For the 80 aesthetically pleasing minutes that precede that, Claudia Llosa's movie, her first in English, is an exercise in capturing an ostensibly poetic tone that masks the banality of everything occurring onscreen. It isn't that this movie is lacking substance -- it's that it traffics so desperately in it that everything comes out hollow. "Aloft" is weightless: Its characters' connections are sometimes unclear, and their emotional journey even less so. Once the non-linear story comes together, you'll no longer care about the questions you spent most of the movie asking.
In the timeline that opens the film, Jennifer Connelly is a farm worker raising two young boys, one of whom is terminally ill. A tragic accident wracks her with grief and she abandons her home life. In the present day, her son (Cillian Murphy, whose pastel eyes are not expressive enough opposite Connelly's signature surliness) ventures with a documentarian (Mélanie Laurent, who played Shosanna Dreyfus in "Inglourious Basterds") to see his mother for the first time in years. By that point, she's a mystical healer living in an igloo of sorts, which is fitting given the tundra in which most of the film occurs. Its frosty locales make for some fine cinematography, but the movie's iciness is ultimately a hodgepodge of uninteresting symbolism (Murphy's character is obsessed with falcons) and unfittingly low stakes. It's hard to tell whether Llosa, who also wrote the script, intends the takeaway to be some sort of philosophical reckoning, but this is a movie that you won't want to think about no matter how much it insists you do.
"It Follows"
Written and directed by David Robert Mitchell
Starring Maika Monroe and Keir Gilchrist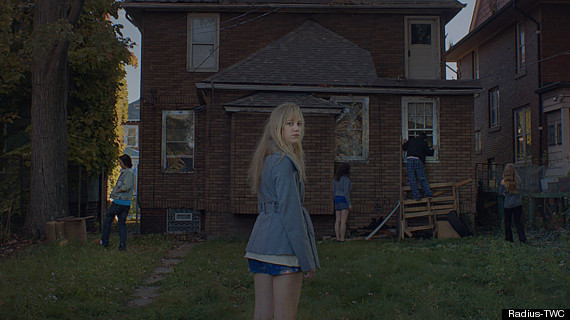 Before the first credit appears, "It Follows" announces its start with the thuds of a score that pulsates down your spine. With the opening shots, it takes little time to temper your expectations for the lo-fi production value -- and even less time to understand that the film is all the scarier because of it. After Jay, 19, sleeps with the guy she's seeing for the first time, she discovers he's passed along the most terrifying STD imaginable: a zombie haunting that ends only by having intercourse. "It Follows" traces Jay and four friends as they attempt to rid her of the ominous huntsmen only she can see, acting almost as a cousin to last year's sleek chiller, "The Babadook."
Director David Robert Mitchell, who found a cult audience with the 2010 coming-of-age indie "The Myth of the American Sleepover," finds significant influence in "Halloween." Rich Vreeland, known by the pseudonym Disasterpeace, channels John Carpenter's ominous score, and cinematographer Mike Gioulakis pans across modest brown homes in sleepy suburbia. Just when the camera sits at a distance from the action, Mitchell switches to extreme closeups that compound the sense of dread. Sinister perspective shots and 360-degree pans will have you gripping your seat.
"It Follows" doesn't boast any splashy visual effects; there's hardly any gore or violence. The only marked relation to standard horror movies is its twist on the virgin-dies-first tropes of the '70s and '80s. It's in that minimalism, both visually and plot-wise, that the movie employs its jolts. Maika Monroe ("The Guest"), playing Jay, does a wonderful job calibrating her terror, and it's a treat to see "United States of Tara" alum Keir Gilchrist, whose telling eyes should have made him a much bigger star than he is. This is horror at its simplest -- the way it's meant to be.
"James White"
Written and directed by Josh Mond
Starring Christopher Abbott, Cynthia Nixon, Scott "Kid Cudi" Mescudi, Ron Livingston, Mackenzie Leigh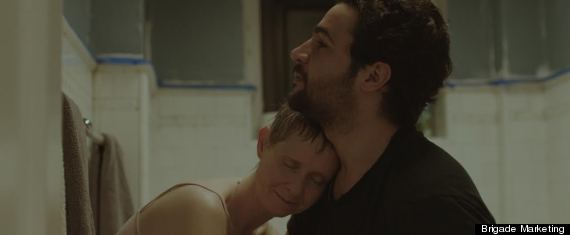 Josh Mond met Christopher Abbott while producing the crafty creeper "Martha Marcy May Marlene," a breakout of the 2011 Sundance Film Festival. The two became friends, and now Abbott is at the center of Mond's powerful first feature film. "James White" is a remarkable accomplishment for both. Even though the film chronicles a few short months, we get a real sense of the years that contributed to its central characters' journeys.
There are no traces of the hypersensitive Brooklynite Abbott played on "Girls" -- his titular character does live in New York, but his aimlessness and somewhat aggressive proclivities make him all id. Opening with his father's funeral, we learn James was unaware his dad had remarried. His parents' separation doesn't do much to curb the grief his mother (Cynthia Nixon) feels, and neither does the cancer that's flared up in her body again, requiring James to share a care schedule with nurses. We watch as James attempts to get his life in order, which is all his mother really wants from her unemployed and unreliable son. To describe this film as an unconventional coming-of-age would be too empty. There are no lessons to be learned, only a self-destructiveness that must be realized. Abbott, preparing for a Kit Harington lookalike contest, is the perfect actor to do it. Soft eyes meet rough edges, particularly opposite the fragile performance of an increasingly frail Nixon. Their rapport as mother and son is a romance that Mond captures without a hint of preachiness. A vulnerable scene toward the film's end, in which James describes the future his mother likely won't live to see her son exact, requires a great deal of nuance from the two actors. Like the entire film, they master it.
Mond's fondness for extreme closeups can distract from scenes' potency now and then, but he knows how to administer gritty ambiance while retaining the film's many comedic touches and overarching humanity. The thing to marvel at is the film's simplicity, though. During a vacation James takes to escape the travails of city life, he and his friends drop acid and wander through a shoe store, gazing at the florescent sights with the awe of hypnotized zombies. It is an uproarious moment, and one of the most realistic LSD trips depicted onscreen, partly because of the uncomplicated acting -- Abbott plays drunk and/or stoned quite convincingly -- and partly because Mond knows where to place the camera so that the characters' whimsical interactions tell as much of a story as their heavier moments. It's one of many memorable scenes in a fantastic film about wading through life's chapters.
Before You Go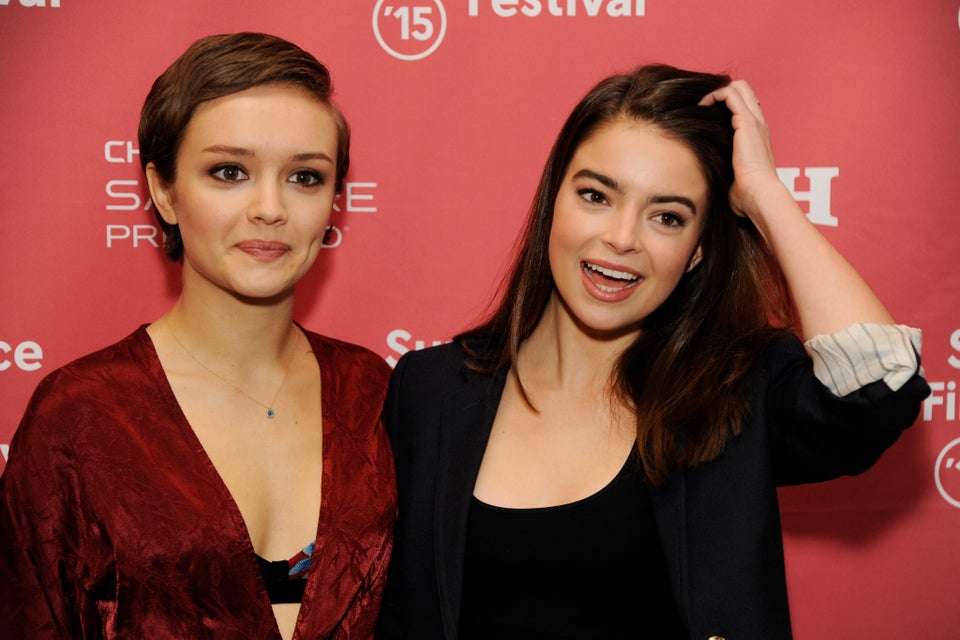 Sundance 2015
Popular in the Community