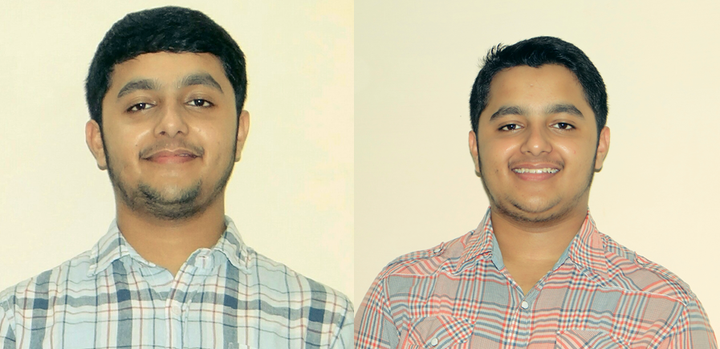 Ideas grab attention, evoke emotions, tell stories, influence decisions, and drive actions.
"To invent, you need a good imagination and a pile of junk," penned by the inventor of the light bulb Thomas Edison, "and the value of an idea lies in the using of it." Nikola Tesla– easily one of the best inventor & futurist – put it like this:
"I do not think there is any thrill that can go through the human heart like that felt by the inventor as he sees some creation of the brain unfolding to success".
Yashraj and Yuvraj Bhardwaj, 17, founders of Zenith Vipers, also students of class XII at Indraprastha World School, Paschim Vihar, Delhi, have always been inspired by great inventions and great scientists. And that inspiration triggered them to start up with research work in grade 7 and in the very next grade they got their first research paper out.
While attending a science event in Delhi, in the year 2011, prior to the announcement of results of the competition held in that event, the Chief Guest there addressed the students and spoke about the inventions and Indian scientists. After listening to his speech, both felt really strange to know that till that very point of time only 1 Indian citizen had won a Nobel Prize in the field of sciences.
They lost that competition but it was for the first time when both of them felt that they had won in a way - Yashraj Bhardwaj
They got a new direction and a completely new life started from that moment for the both. They started reading science fictions, started thinking of same things from different angles and perspectives, started reading research journals and many more things. They used to pen down their areas of interest and ideas for a particular problem.
These two brothers own 22 research projects and also have 7 patent applications that they filed together as a team. They've presented their research papers at many conferences and have won various events including a number of fairs and paper presentations at different institutes in India including Indian Institute of Technology (IIT). There research papers include, All In One Medical Assistance Machine and Brain Controlled Drone and Bajra purifier: removal and extraction of toxic metals from the river and purifying the water by using Bajra (pearl millet), which was also their first one.
The twins threw light on their first research paper which emphasized on Bajra (pearl millet). They strongly feel that our environment is and has been continually exposed to pollution for which scientists have developed purification and extraction methods using a variety of techniques. But these techniques are expensive and may have detrimental effects on the environment.
Therefore, they came up with a very cheap alternative, Bajra (Pearl millet) Purifier, which needs no special care and generates an efficiency of 98℅, which again no other purification system gives.
They've also qualified to represent India at various international fairs and conferences and have also been officially selected for attending one of the best leadership summits, Novus Summit by the United Nations. They've been recognized as Category-A research Scholars by National Science Centre, Delhi and have been winners of Karamveer Chakra Award.
They realized that there are many students like them who want to do the same work which they have done. So both of them started an organization together known as Zenith Vipers, to encourage more number of students to come up with their ideas and serve for the betterment of the society as they didn't want others to face the problems which they did in the beginning and in their initial phases of research.
Age is just a number and it is proved to be true when you see these two twin brothers spending most of their childhood reading a lot of science fictions and experimenting with the truth behind all the research going on in the world. They look forward to do more research work and are willing to get recognition on an international platform. They even plan to do and intensive research on Pure Sciences.
In order to make India a supreme power throughout the globe, these two brother aim to bring India a Nobel Prize in the field of sciences.