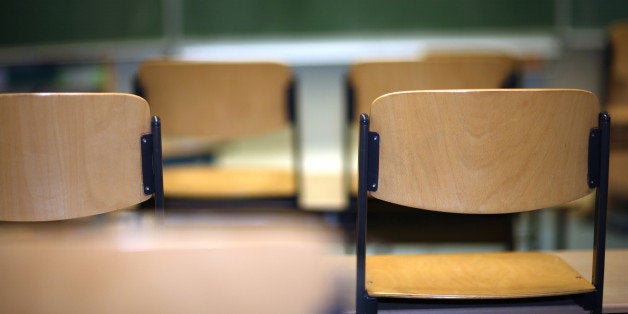 Co-authored by Donald Johnson, educator in New Orleans, LA

Ten years after hurricane Katrina, many claim the changes to New Orleans education are a resounding victory. The "experiment" that was forced upon New Orleans families to operate school choice, transform over 80% of the public schools into charters and replace the teaching force appears to be a success on paper. Whenever I hear someone claim the education revolution to be the "silver lining" of the storm, I get nauseous. The numbers are clear; the proportion of students scoring at grade level on tests, graduating from high school and entering college have all increased, but at what costs? The disadvantaged schools in New Orleans have achieved these score increases by creating an education force led by advantaged, white outsiders who sustain highly controlled classrooms that focus only on what is tested. And I was one of them.
What brought me to New Orleans in 2008 was a lie. I wanted to be a teacher in an area that was in dire need of teachers. I didn't realize the real reason I came to New Orleans was to steal the job of black, experienced, local New Orleans teachers. Paul Vallas, the superintendent of the Recovery School District (RSD) in New Orleans during my tenure there, stood in front of the 2008 TFA corps members in a Tulane auditorium and proclaimed us to be the saviors of the education system. We were going to be better teachers than the supposedly lackluster teachers of the past who never demanded high standards for their students and simply went to school for a pay check, the education reform rhetoric implied. And I did meet a few of these teachers during my first year at Joseph S. Clark Senior High School, one of the few traditional public schools remaining in the RSD at the time (that has since been taken over by a charter). But Paul Vallas and many of the white New Orleans education reformers would have you believe that these kinds of teachers represented most of the teachers in New Orleans, in failed schools because they are failed teachers. And TFA, charter schools, vouchers and other conservative education reforms were there to save the day.
I could tell you a number of stories about my horrible teaching experience, from when students stole my wallet to having to evacuate for fires being set in the school at least once a week to seeing my students' faces appear in the paper for being murdered and committing murder. Yet, through it all, what bothered me the most was not the students, the environment or the disorganization of the administration, but the mandates from the RSD, constantly requiring us to test students on the "state required curriculum", which demanded students to memorize facts instead of to think critically. As a science teacher, I wanted to focus more on instilling within my students a love of science and problem solving skills than pounding vocabulary into their heads. And that is what I did, much to the detriment of my students' test scores and my evaluations. My father compared my teaching experience to being in an abusive relationship. Every day I went in and got beat up, but I kept going back. I always knew I wouldn't stay with a partner who assaulted me, so I had to leave the job that did the same. I left after two years, which deemed me a "success" in TFA, even though I felt like a failure.
I returned to research the school system I had taught in from the outside to understand how other teachers grappled with the same dilemma I faced as a teacher, reconciling the demands of standardized testing with a focus on the critical thinking and problem solving skills students need to be successful beyond high school. For my master's thesis in sociology at the University of New Orleans, I interviewed teachers in charter schools, observed their classrooms and analyzed their test materials. I found that teachers in schools with an overwhelming majority of black students from disadvantaged backgrounds didn't feel they had a choice but to have highly controlled classrooms that only focus on basic skills. In controlled classrooms, students' movements and voices are restricted to a chorus of snaps, claps and hands, except for the orchestrated, timed discussions of problems. Students walk on straight lines in the halls and have to follow strict uniform guidelines. Teachers in advantaged schools with a majority of white students had more creative classrooms, focusing on critical thinking and problem solving skills. Students worked together in groups, moved freely about the classroom and were asked to develop their own understanding of processes instead of simply memorizing them.
Yes, test scores and graduation rates have risen since the charter school revolution in New Orleans, but my research suggests that this increase may be related to focusing on basic skills and tests. Placing our students in highly controlled environments is not preparing them well for future education or life. And only granting black students from disadvantaged backgrounds the opportunity to learn in controlled environments increases stratification, albeit while closing achievement gaps.
Although the New Orleans experiment is touted as a success for increasing test scores, graduation rates and college going, I fear these easily measured outcomes of education come at the cost of the higher-level skills, such as critical thinking and creativity, that are needed to be successful in the future. As one New Orleans high school administrator told me, these skills are not their focus because of the "brutal reality of bringing kids up to level." But if this brutal reality were not forced upon by state, local and school-specific mandates, maybe even disadvantaged students in New Orleans could have the opportunity to gain the critical thinking and creativity skills needed to be successful in college and beyond.
Popular in the Community