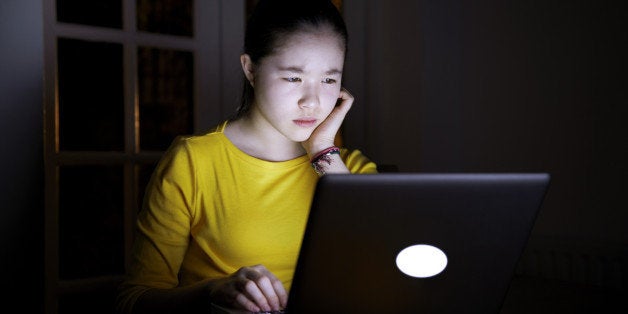 I remember reading earlier this year about the case of Michael Morones in Raleigh, North Carolina. He is an 11-year-old boy who liked the cartoon, My Little Pony. He was part of a growing fanboy base called "bronies" (bro ponies).
Unfortunately, because Michael loved My Little Pony, he was taunted and bullied at his school. The bullying became so bad that Michael tried to kill himself by hanging. His parents found him, but he had already lost a lot of oxygen to his brain and may never fully recover.
Something ugly is happening in our schools, and it's become an epidemic. The National Education Association estimates that every day 160,000 kids miss school because they're afraid to go and be attacked or bullied by other students. According to the National School Safety Center, there are over two million bullies in our schools who bully nearly three million students every year. Seventy one percent of students in K-12 report incidents of bullying at their school.
Bullying by our youth is getting worse but there are people and organizations out there trying to do something about it.
It's important to start educating children when they're young. There are some cutting edge efforts being implemented by various organizations and companies both here in the U.S. and around the world to deal with this abuse.
In 2011, for the first time, one-quarter (25 percent) of public elementary school children were Hispanic. This follows on the heels of other Hispanic student population milestones. In 2007, more than 25 percent of all kindergarten students were Hispanic for the first time, and in 2006 Hispanics reached the one-quarter milestone among all nursery school students.
So, having a book about bullying that is in both English and Spanish and speaks to the rising epidemic of bullying is a timely idea.
Young elementary age students will find comfort in Boy Zorro and the Bully, a delightful story about a little boy named Benny Lopez who believes that it is his job to somehow save the world. He helps many people throughout his day, but he really has to find a solution at school when he walks into a situation where his friend is being bullied and he needs to act. Every school can also download a play about how to deal with bullying to perform at school. This book is deigned to help foster communication between parents, students and school administrators regarding their anti-bullying policy.
Bullying is not just an epidemic in the U.S. In Finland, there is a national anti-bullying program called KiVa. It is registered in 90 percent of the country's schools and has been quite effective.
According to the Finnish Ministry of Education and Culture, "KiVa has been evaluated in a large randomized controlled trial including 117 intervention schools and 117 control schools. The program has been shown to reduce both self- and peer-reported bullying and victimization significantly. It influences multiple forms of victimization, including verbal, physical and cyberbullying. In addition, positive effects on school liking, academic motivation and achievement have been reported. KiVa also reduces anxiety and depression and has a positive impact on students' perception of their peer climate. A remarkable 98 percent of victims involved in discussions with the schools' KiVa teams felt that their situation improved. Finally, Finnish data from more than 1000 schools that started the implementation of KiVa in fall 2009 showed that after the first year of implementation, both victimization and bullying had reduced significantly." The KiVa program is now being used in the Netherlands, Wales, the state of Delaware in the U.S., Sweden, Luxembourg and is being tested in Japan.
A big problem in today's networked world is cyberbullying. Interestingly, one of the most successful anti-cyberbullying programs has been implemented by Riot Games, the publisher of most popular video game in the world, League of Legends. Sixty-seven million active players play the game every month. Riot Games noticed that players were being harassed in a classic case of online abuse, that is, cyberbullying.
In response, the company assembled a 'player behavior team,' bringing together staff members with PhDs in psychology, cognitive science and neuroscience to study the issue of harassment by building and analyzing behavioral profiles for tens of millions of users.
As they looked at the problem, the behavior team realized they needed to implement a community-wide reform program.
In the end they learned that you need to "involve users in the moderation process, set defaults that create hurdles to abuse, give clearer feedback for people who misbehave and -- above all -- create a norm in which harassment simply isn't tolerated." More importantly, just because something is online doesn't mean it's a technological problem; it's really a social problem.
Just like Boy Zorro and the Bully and Finland's KiVa program, Riot Games came to the conclusion that it's all about a "social shift in norms."
To stop and end bullying really means setting social norms and sticking to them and making sure there are real consequences for bad behavior. It requires focus and persistence but, as Lectura Books, the Finnish Ministry of Education and Culture, and Riot Games have learned, change occurs one step at a time. Let's hope that with programs and books like these that there won't be anymore young people who commit suicide or try to because they've been bullied. It's time to step up and stop the madness.
Related
Popular in the Community