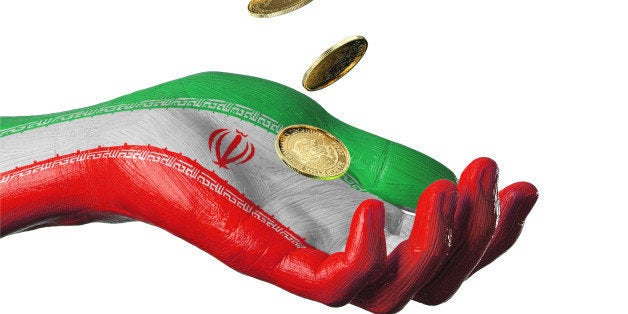 By Amol Mehra and Claire Schachter
On January 16, the International Atomic Energy Agency (IAEA) verified that Iran had implemented its key nuclear-related measures described in the Joint Comprehensive Plan of Action (JCPOA) and targeted at ensuring Iranian nuclear capability was limited.
As a result, the United States lifted certain nuclear-related sanctions on Iran, including prohibitions on transactions and investments by U.S. entities or persons with the Government of Iran or persons subject to the jurisdiction of the Government of Iran. Other countries quickly followed suit.
In the U.S., officials have emphasized to congress and the public that the deal was never intended to lead to a change in Iran's domestic politics or regional relationships; the objective was always only to prevent Iran from acquiring a nuclear weapon. Unfortunately, this framing misses an important opportunity to use the leverage of investment as a tool for human rights promotion.

The theory is simple: if every business that trades with or invests in Iran is required to implement policies to protect human rights, including through its supply chain, foreign investment will not trigger a 'race to the bottom.' Instead, higher standards will ripple through the Iranian economy as respect for human rights becomes a norm in business.

Ensuring corporate accountability in practice is more difficult, but fortunately the U.S. already has a blueprint from which to build a human rights reporting and monitoring framework for eventual investment in Iran: the "Reporting Requirements on Responsible Investment in Burma."
When the U.S. government decided to permit new investment in Burma, it also required investors to report on their activities to the Department of State. The requirements are twofold: First, any U.S. person undertaking new investment involving the Myanmar Oil and Gas Enterprise (MOGE) has to notify the State Department.
Second, any U.S. person whose aggregate investment in Burma exceeds $500,000 has to report annually to the State Department on "Human Rights, Worker Rights, Anti-Corruption, and Environmental Policies and Procedures," relating to their operations and supply chain in Burma, along with other policies pertaining to responsible investment. Companies must summarize or provide documentation of policies and procedures dealing with due diligence, community and stakeholder engagement, and grievances from employees and local communities. Companies also have to report on their arrangements with private security providers.
The Burma requirements allow for companies to submit two versions of their report; one remains private, the other is for public distribution. The public report does not include information on "Risk Prevention and Mitigation," which means that information regarding actual impacts on human rights caused by a company's operations, and whether any steps have been taken to prevent or minimize identified risks, is not available to the public. Moreover, companies can request that additional information be exempt from public disclosure and can omit information if they do not have a formal policy in place. Sanctions for failing to report are also not spelled out, among other shortcomings. These loopholes should be closed to the greatest extent possible in the next iteration of responsible reporting requirements.
Despite these flaws, now that certain financial sanctions against Iran have eased, the U.S. should develop and implement similar reporting requirements for Iran. Other governments should follow suit. The stakes are especially high because of Iran's vast oil and gas deposits - human rights violations are particularly pervasive in the extractives industry.
Granting licenses for investment conditioned upon human rights performance should be a go to approach for governments when easing sanctions, and not just for Iran. Cuba, another country long-isolated by U.S. sanctions now adapting to a dramatic shift in U.S. policy, has a number of documented human rights concerns. Human Rights Watch has reported that the Cuban government engages in repression, intimidation and arbitrary arrest of human rights defenders, independent journalists and other critics. The Cuban economy presents a smaller-scale opportunity to refine and implement responsible investing requirements and to ensure that U.S. businesses bring their values with their investments.
U.S. companies and their competitors from other world markets are poised to enter and transform the Iranian economy. When they do, they could also have a transformative impact by evidencing and demanding respect for human rights. Whether they actually have this kind of impact will depend on if and how governments choose to hold them accountable. Attaching reporting requirements to any licenses granted would be a step in the right direction, and Burma provides a valuable blueprint to that effect.
Calling all HuffPost superfans!
Sign up for membership to become a founding member and help shape HuffPost's next chapter