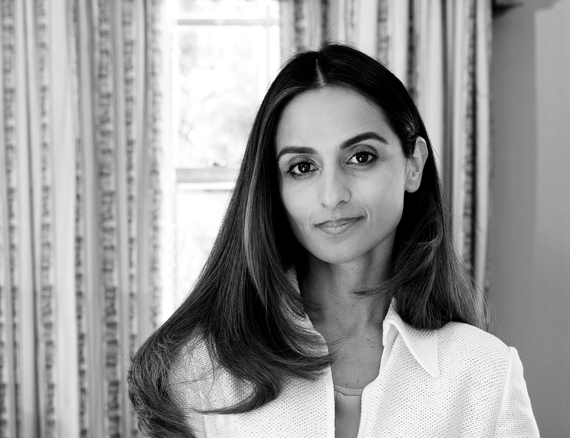 I started Curzon PR, a public relations and strategic communications agency six years ago in 2009. My entry into public relations seemed to coincide with a time when the industry, that had for so long prided itself on the modern, progressive and cosmopolitan image it had cultivated, seemingly woke up to the fact that it had an incredibly poor record with regards to diversity.
The most recent figures indicate that just eight percent of PR practitioners are from an ethnic minority background, and while the industry generally has a good record with gender diversity, it still remains overwhelmingly male dominated in top leadership roles. Public relations is by no means the only field that struggles with regards to promoting diverse workforces.
As a woman from an ethnic minority background, the lack of diversity in public relations industry is something that has always frustrated me. I am proud of Curzon PR's record for hiring candidates from a wide range of cultural and national backgrounds.
While the moral case for promoting diversity, whether this is in regards to gender, ethnic origin, age, physical ability or sexual orientation, has always been a strong one, the reality is that for any business to thrive, business interests must take precedence over moral ones when making key decisions.
Fortunately, several studies conducted over the past few years have increasingly highlighted the fact that there are positive business implications for companies and firms that promote diverse workforces. The first of these is based on the fact that we live in a world where the population from which any company's target consumers are drawn has become increasingly diverse.
A result of this is that companies with workforces that are comprised of a monolithic group of individuals, in terms of gender, ethnicity or social class struggle to be able to understand the needs and desires of consumers who are becoming more and more diverse. This is backed by research from the New York-based Center for Talent Innovation (CTI), who discovered that when teams had one or more members who represented the diversity of the team's target consumers, they were far more likely to understand their market, thus enabling them to innovate more effectively to reach their target end users.
Most recently, Wayra's StartUp DNA research found that, 'In overwhelming numbers, respondents were clear that diversity helps them [startups] in a number of ways in relation to overcoming challenges, competing in markets and in innovation'. Wayra's research showed that 82.5 percent of individuals agree that diversity helps teams bring new thinking.
However, diversity is not merely a numbers game. Businesses must do more to ensure that their workforces are representative in order to truly reap the benefits of diversity. They must cultivate inclusive, tolerant and meritocratic working environments in which people from minority backgrounds feel comfortable and engaged. This will accordingly enable these individuals to become happier and more productive employees that are able to effectively contribute to a business's good fortune.
A further aspect of diversity that is also frequently overlooked is diverse leadership. There are several industries, my own included, which are relatively diverse at entry level, but are overwhelmingly male, white and middle class in leadership roles. This state of affairs is negative from a business perspective because businesses where diverse and inclusive leadership is promoted can benefit from leadership that makes decisions that are informed from a variety of different viewpoints, perspectives and life experiences, giving the business a unique competitive advantage in their respective markets.
One thing that is certain, is that despite all these realities, having a truly diverse workforce is something that requires real work. It needs companies to ensure that diversity is not just an afterthought that occurs during CSR presentations, but something they value as a part of the core fabric of their corporate culture.
This can be achieved through companies introducing flexible working in order to ensure that women (or men) with young families and disabled employees are able to flourish. This requires companies to have frank and honest discussions regarding ways in which they may be failing to cultivate diverse and inclusive working environments.
With both the moral and business arguments for diversity growing every day, I am of the belief that embracing diversity is a task worth embarking on, especially having seen the benefits of a successful and diverse workforce every morning when I step into the office.
Pioneers for Change is a seed-bed for innovative thought. An activator of personal potential. A catalyst for collective energy. A community to drive social change.
Our annual, international Fellowship is open to anyone aged 28 - 108 years old. We gather changemakers -- a business person, a community person, an investor, a thinker or doer - who are willing to harness their talents, energy and resources as a force for good. 2016 dates available soon. Pioneers for Change is an initiative of Adessy Associates.
About Farzana Baduel:
Farzana Baduel is Founder and Managing Director of Curzon PR, a London-based strategic public relations and digital communications agency working across arts, culture, food and drink, business and policy. Representing clients ranging from international government projects to Amira Foods, a major corporation listed on the New York Stock Exchange to Artists and Entrepreneurs. Her vision of going global was achieved when the New York office of Curzon PR was established along with a Middle-East office.
Previously, Baduel served as Vice Chair of Conservative Business Relations, while high profile speaking engagements have included the Conservative Women's Organisation at the House of Commons. She is also an advisor for the Friends of Barisan Nasional UK, Malaysia's ruling political party.
Baduel is also a firm supporter of charity, and currently serves on the board of CARE, Pakistan's largest educational NGO.
Calling all HuffPost superfans!
Sign up for membership to become a founding member and help shape HuffPost's next chapter