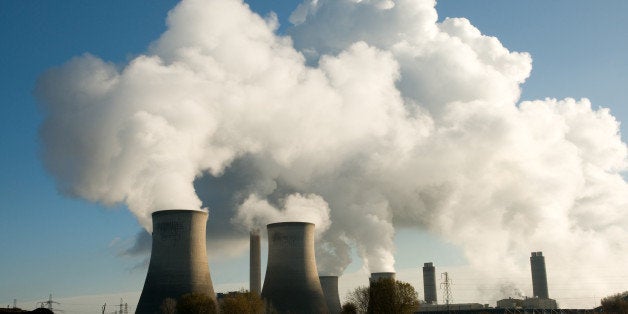 The clock on climate change is ticking louder than ever. Without stronger action in the next 10-15 years, it is near certain that global warming will climb beyond the level the international community has agreed not to cross, with extreme and potentially irreversible effects.
The good news is that businesses around the world are mobilizing to be part of the solution. Earlier this month some two thousand business leaders, representing over six million companies, convened in Paris at the Business & Climate Summit. They agreed that it is possible for the global economy to remain focused on growth while also addressing the immense risks of climate change. However, doing so requires a commitment to a low-carbon economy, which needs support from government policies and leadership worldwide. For that reason, we believe the upcoming G7 summit should have a pro-growth, zero-carbon future squarely on the agenda.
The New Climate Economy report, to which we contributed as members of the Global Commission on the Economy and Climate, demonstrates that climate protection and economic growth can go hand in hand, and can be mutually reinforcing.
In Europe, the United States, China and elsewhere, governments have announced initial commitments and undertaken credible steps to reduce emissions. The change in direction is reflected in over five hundred climate laws worldwide, including the pricing of emissions: directly, for example via California's cap and trade policy, and indirectly, for example via new air pollution regulations in China or renewable energy and energy efficiency policies in many U.S. states. The transition is on its way, but it needs to pick up speed.
In the face of a low-carbon transition, we need to ensure investments are carried out based on thorough climate and regulatory risk analysis. More action is needed to expand consideration of carbon asset risk in financial institutions. Comprehensive risk measurement and disclosure provide the basis for fully informed investment decisions. Financial regulators should work with banks to establish common environmental due diligence standards and jointly examine how future climate scenarios could be incorporated into financial institutions' many risk models.
We also need an enlightened approach to innovation. Emerging markets will represent an ever-larger share of global production and consumption and are increasingly focusing on clean technologies. The U.S. could do even more to build on its strong track record of developing and commercializing new technologies in tandem with government policies promoting innovation. This requires clear incentives to walk the path from research to the marketplace.
Innovation policy will need to be geared to a circular approach. This approach is a powerful spur to new ideas and can have real, immediate financial returns for companies. For example, Unilever was able to save $220 million with the implementation of its "Zero-Waste-to-Landfill" program. By avoiding costs associated with disposal and increasing on-site energy generation, Unilever does better by doing good. The U.S. Chamber of Commerce is also helping spread awareness of good circularity practices by top U.S. companies.
History shows that industrial change can occur faster than many believe possible. For us, the business case is clear -- companies like ours stand in support of public and private solutions to tackle the risks of climate change while also continuing to grow economically. Globally, countries are looking to the G7 for direction and best practices in how to accelerate the transformation of economies. What is needed now is communication by G7 members of a global target of zero emissions by 2050.

Both authors are members of the Global Commission on the Economy and Climate. Caio Koch-Weser is Vice Chairman of Deutsche Bank and Chairman of the Board of the European Climate Foundation. Paul Polman is CEO of Unilever and Chairman of the World Business Council for Sustainable Development.
Calling all HuffPost superfans!
Sign up for membership to become a founding member and help shape HuffPost's next chapter