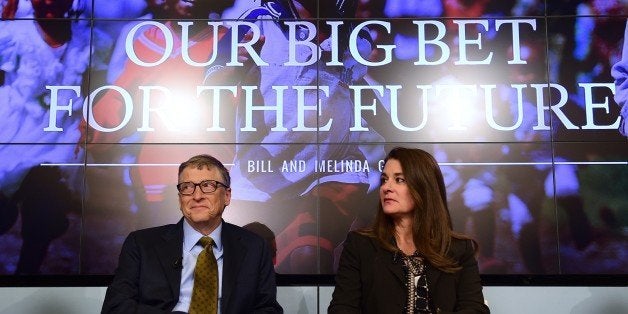 Two years ago, I was at Harvard attending the Inner City 100 Conference and listened to a small business owner detail how he'd removed himself from the board of directors of several charities in his area. He unequivocally said that such involvements distracted him from his real job of running his business. He was not being malicious, and even admitted to being somewhat sad about stepping down from certain boards.
I propose that his actions are the exact opposite of what he should be doing. Granted there is only limited time in everyone's day, and priorities have to be aligned with a goal, business ownership, and particularly ownership of a successful business, should be a vehicle by which the community -- and society as a whole -- benefit. CEOs, especially, should be willing to lend their leadership skills to efforts that have an impact on important issues and causes outside their businesses.
History has many examples of how businesses have advanced the well-being of all citizens. The massive fortunes of the Rockefellers, Carnegies, Melons and Whitney's were instrumental in establishing institutions and charitable foundations that survive to this day. For example, museums, colleges, hospitals, scientific research organizations all benefit from those long-ago business giants, who saw their success as a vehicle to help others and improve lives. Today's business leaders are no less focused on the community and society at large. The Bill and Melinda Gates Foundation and Warren Buffet provide major gifts both locally and internationally.
The What's Working:Small Business column, in which this article appears for the first time, is a collaboration of Goldman Sachs and the Huffington Post to foster business success. Goldman Sachs' 10,000 Small Businesses was created with a $500 million grant from Goldman Sachs to support a national effort that teaches small business owners -- many of whom are minorities and women -- to create new jobs through business growth.
So, the impact of business outside the corporate environment remains steady, as it should. As an important segment of the population, many business owners are firmly rooted in their communities' schools, sports leagues, cause-related events and organizations. It really isn't a movement or an effort that needs to be created. It's already formidable, robust and energetic -- it merely needs to be championed and encouraged.
Our communities - locally, regionally, nationally and internationally - are better off because of the businesses that create the jobs and wealth, which, in turn, lead to philanthropy and civic assistance of all kinds.
Small business owners sometimes think they can't be effective in a meaningful way. They may lack the financial ability to make donations they believe are significant. That is unfortunate, since many small donations often add up substantially. What owners of start-up, small and growing businesses should understand is that their leadership and vision is of paramount importance in so many ways. Grassroots charities and organizations work with minimal - if any - staff or money. A business owner who gets involved can often provide valuable input and make a huge difference supporting their mission. Many times, it's more important to provide guidance than to donate money.
Do good to make good is the philosophy that helps center many businesses. It has been proven time and time again that a business helping the community benefits the business and the community. Business owners who get this know that being a vital part of the world outside the office walls is not only rewarding philosophically, but also identifies the company as a good corporate citizen -- a fact that can have a positive effect on the company's success.
Business owners who understand they have an important role to play in the world know that Scrooge and "bah humbug" have no place in the business. Those individuals are always looking for ways to have an impact on the world and thank God they do.

For more from this author please visit his website.
This blogger graduated from Goldman Sachs' 10,000 Small Businesses program. Goldman Sachs is a partner of the What Is Working: Small Businesses section.
Related