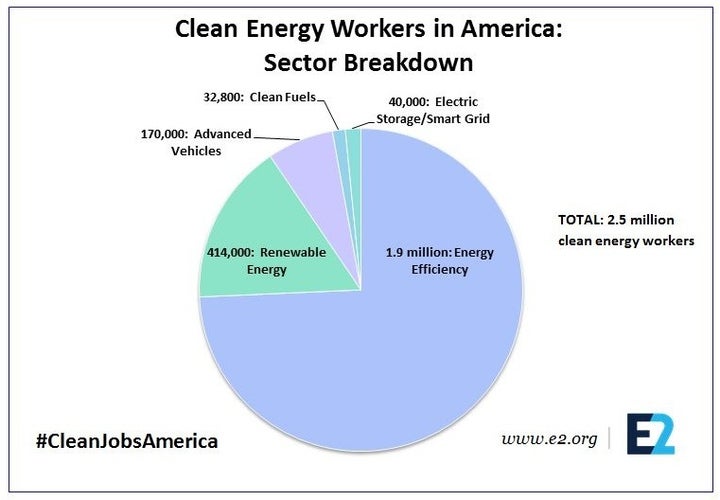 We now can say we were alive when the world took the most significant steps ever to combat climate change.
And here's something that may seem surprising to some: Business and industry supported each and every step along the way.
It wasn't long ago that businesses were considered the bogeyman when it came to climate change.
At past international climate summits – Rio, Copenhagen, Kyoto – businesses were ignored, even shunned. Domestically, U.S companies used to unquestionably read and repeat the bunk from groups like the U.S. Chamber of Commerce and oil and gas conglomerates that doing something about climate change would somehow ruin or economy.
Businesses were seen as the problem, not part of the solution.
So what's different today? Businesses, investors and policymakers alike are now realizing the economic benefits of clean energy and action on climate change, along with the societal benefits.
Investments in wind and solar, meanwhile, are producing strong returns for investors, leading to investments that now are far outstripping dirty fossil fuels and other dirty energy investments.
And then there are the jobs.
Today, more than 2.5 million Americans work in clean energy, installing solar panels and maintaining wind turbines; improving efficiency and saving money at our schools, offices and homes; building next-generation electric vehicles and other automobiles. More people now work in clean energy than in sectors like real estate and agriculture. Many, many more work in clean energy than in dirty energy industries like oil, gas and coal extraction. More people now work in clean energy than live in states such as New Mexico, West Virginia or New Hampshire.
What's different today is that it no longer possible for politicians, for policymakers, for CEOs to truthfully deny the economic benefits of smart environmental policies.
What's different is that we now realize combatting something as big as climate change requires action by everyone, from individuals to governments to businesses.
What's different is that the world is finally recognizing that we don't have to choose a good economy or a good environment anymore, and that, in fact, one depends on another.