It has been said that the first year of a startup is the hardest. So, to make it to 15 years in as competitive a market as fashion is quite an accomplishment. Kimberly Newport-Mimran's Pink Tartan is celebrating its crystal anniversary in the business by bringing its Asian-based manufacturing operations back home to Canada and collaborating with some of Canada's most chic up-and-coming designers. These are bold strategic moves in this day of out-sourcing, off-shoring, and cost cutting—and a bracing vote of confidence in all things Canadian.
The uber stylish President and Fashion Director recently welcomed a new collection to her store: Therma Kōta, the hot new outerwear brand created by the creative mother-daughters team Linda, Mosha, and Sophie Lundström. Inspired by their Icelandic heritage, Therma Kōta's high-performance, high-fashion coats and jackets are manufactured in Canada as well.
I caught up with the glamorous duo at a trunk show in Toronto to ask them all things startup.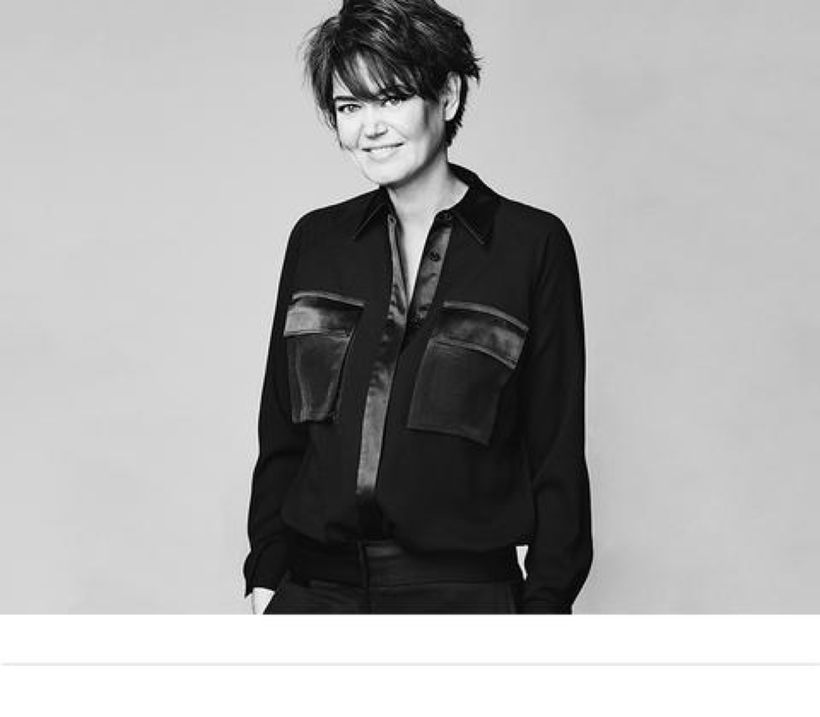 Kimberly Newport-Mimran studied apparel manufacturing management at George Brown College and launched her career as a buyer for Hudson's Bay Company. She was an executive and designer at Club Monaco, where she oversaw the launch and rollout of Caban, its homeware and home design store. In 2002, she founded the women's ready-to-wear luxury brand Pink Tartan, for the modern day woman.
You're celebrating 15 years of business. What advice would you give entrepreneurs launching their own businesses today?
Fashion is a very fast-moving business that is constantly changing, one must find ways to adapt to move forward – it a business that is affected by so many variables: Weather, The internet, Economics, Trends, Politics.
I've spoken to so many successful entrepreneurs who say startups have ups and downs and they've had to put a second mortgage on their home just to make payroll. What was your biggest challenge venturing out on your own?
The biggest challenge I have faced is the disruption digital has had on the fashion business. It has changed how we shop, how we view the industry, and completely changed the calendar and traditional ways to market product.
What was your most important lesson learned?
How do you manage and motivate your team?
When everyone is rowing to the same finish line you can get there – if everyone rows in different directions you end up navigating in circles and don't get very far.
Where do you get your design and creative inspiration from?
Everywhere from travel, fabrics, art, history, the street…
Mosha Lundström Halbert is a fashion director, editor, features writer and consultant based in New York City. A regular contributor to Vogue.com, she has been the Associate Fashion Director of Hudson's Bay Company and Lord & Taylor, the Fashion Director of WWD's Footwear News, news editor of FLARE, and a reporter for ELLE Canada. A graduate the University of Toronto, the Instuit de Touraine in France, and the Neighborhood Playhouse School of the Theater in New York, she is co-founder of Therma Kōta with her sister Sophie and her mother Linda.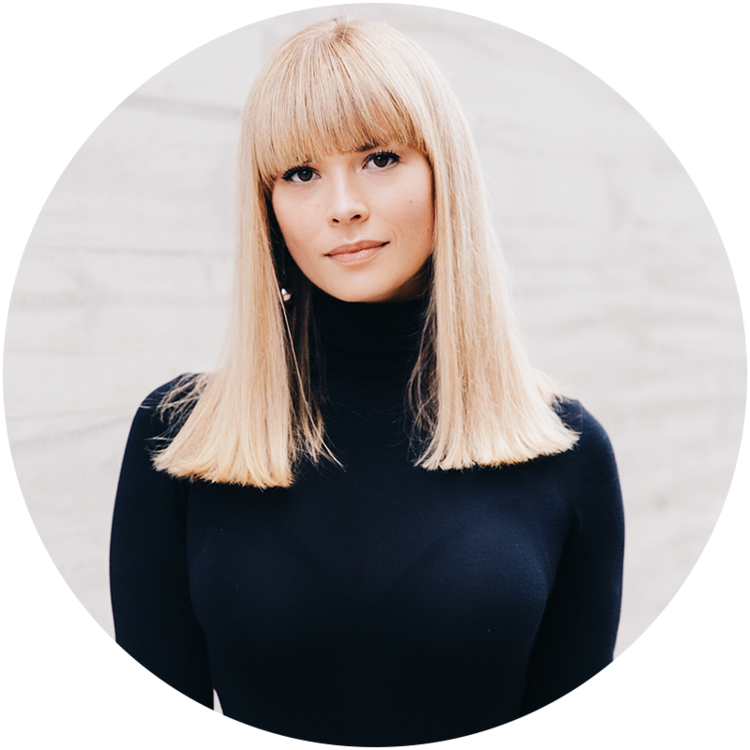 So many people want to leave their day job and launch their own business, which you recently did. What advice would you give them?
Weigh out the risks, but ultimately listen to your gut. Yes, you give up some elements of security, but you gain ownership and the ability to design your own destiny. I'm the type of person who finds complacency much more frightening than taking a chance so it was the right move for me. Being able to throw all my expertise behind Therma Kōta has been incredibly rewarding and in just a short while we've had an excellent response to what were doing.
Startups have so much to do at launch, how are you prioritizing?
This is very true. Our team is goal oriented, organized and clear about respective duties. We map out everything and make sure deadlines are communicated across the board - it's similar to an editorial calendar in that way. My co-founder Sophie and I start every day with a 6AM call to go over key tasks for the day. Next, we touch base with our mother and the Canadian production team. I think it's important to have a set number of ordered items to tackle each day, as opposed to an endless to-do list. This kind of clear focus keeps us in check and allows us to complete more. Also, with start-up life, you have to be prepared to work round-the-clock. There are no true "office hours" for us, we are always chipping away at something and you never feel quite done for the day. I like to break up this constant workflow with midday exercise - a run, dance class or some yoga help keep my energy up and my head clear.
We've seen malls shutting down all over the country, how has the retail environment changed in the last 15 years?
Instagram and Facebook are the most-visited "malls" and "department stores" these days, offering real discovery and access to newness regardless of location. Our business model is digital-first and based upon my own preference for online shopping at all-hours (preferably on my iPad with a glass of wine after a long day!) Who has time to go-to a bunch of ho-hum stores? I only visit a handful of boutiques that offer incredible customer service, a compelling edit and a special experience. When Pink Tartan approached us, it was clear they would make a great Canadian partner. Their store takes you into Kim's multi-faceted world and has a very strong point of view. Shopping there is akin to hanging out in a friend's dream closet. We are currently working on other select retail partnerships with international stockists who think out-of-the-box as well.
What is your growth strategy?
Our designs and approach to outerwear disrupt current industry conventions, which I believe are outdated. Have you been to a coat department lately? Enough said. We want to continue to grow organically and connect with women who discover us worldwide - from Canada and the US to new customers in Iceland and Italy. It's easy to justify a new coat or jacket - we all need to stay warm and protected from the elements. Therefore, we are focused on brand awareness and targeted outreach. We believe that outerwear is the backbone to your wardrobe. Our strategy is to expose more people to Therma Kōta's glamorous alternatives to the standard generic coats you see on everyone. We are appealing to those with a desire to be cozy and chic - which are often mutually exclusive. We're generating hype around our limited-edition styles and exclusive launches, which are only available during select order windows. This creates customer excitement, engagement and anticipation.
You're working in a family business, what are the pros and cons to starting a business with your family?
The pros for us are the insanely high element of trust and ability to be completely honest with each other. I'm a very blunt person so this suits me well. My mom, sister and I have incredibly high standards and bring out the best in each other. There are no workplace politics, which is liberating. We know we are all working towards common goals and have the best interests of the business at heart. It's both fun and rewarding to be able to share success with your family, but also support each other to solve inevitable problems. The only con is that all we talk about is work! But we're used to that in our family. I think if I hadn't grown up in this environment, with my parents working together and my sister and I often helping out, that would be more of an adjustment. My father is also involved in Therma Kōta, overseeing the finances. Not many people conclude calls with their accountant by saying "Love you dad." It's pretty great.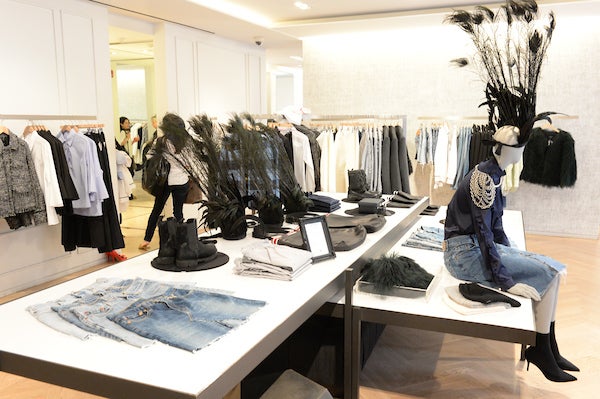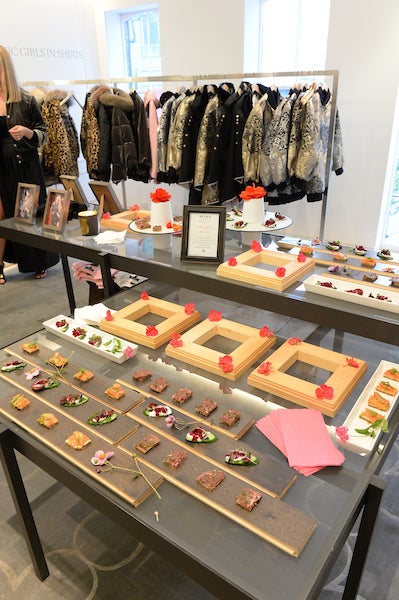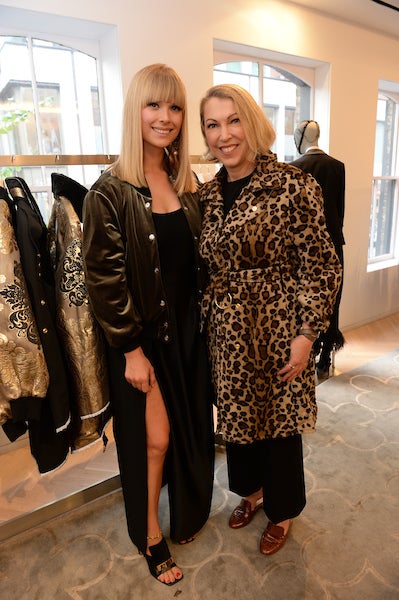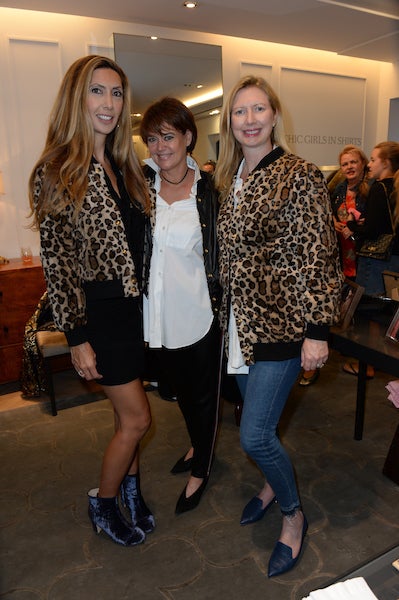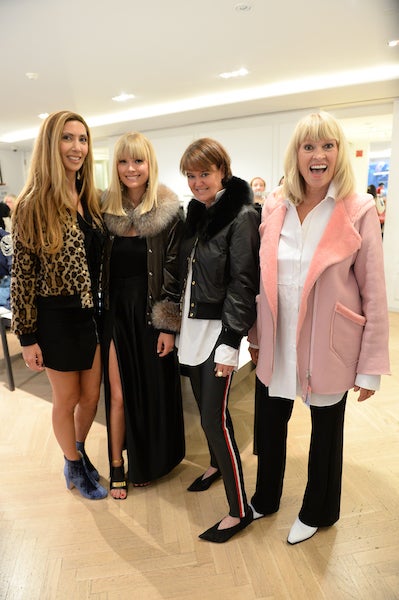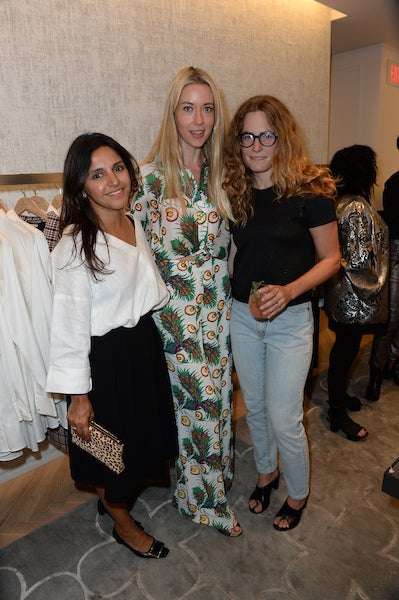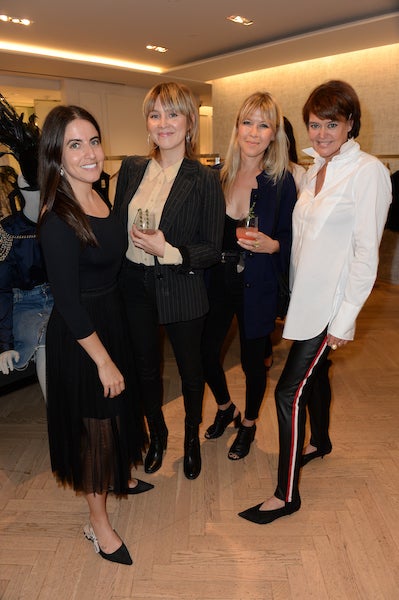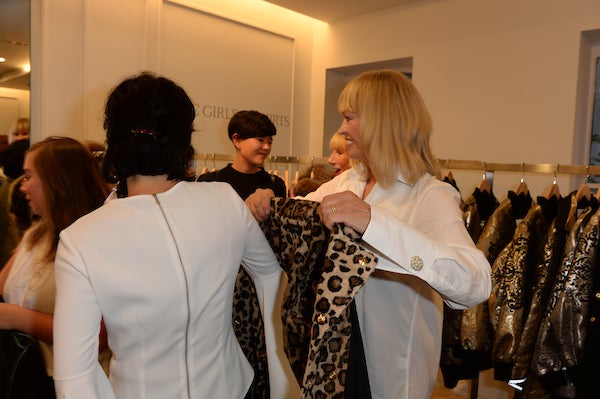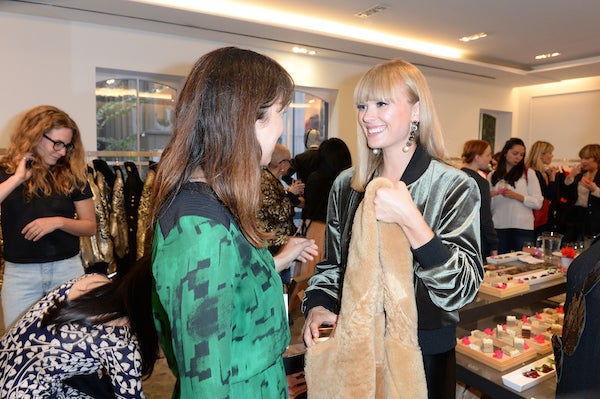 Calling all HuffPost superfans!
Sign up for membership to become a founding member and help shape HuffPost's next chapter
This post was published on the now-closed HuffPost Contributor platform. Contributors control their own work and posted freely to our site. If you need to flag this entry as abusive,
send us an email
.