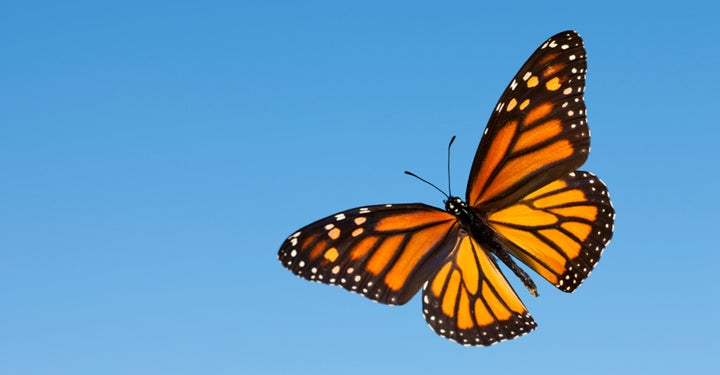 Every winter, kaleidoscopes of monarch butterflies navigate hundreds of miles over the Rocky Mountains, fluttering through wind, rain, and predators to their seasonal retreat in the eucalyptus trees near my home on California's Central Coast. There they settle, thousands of butterflies, blanketing the high branches, soaring and diving in pairs. It's unimaginable how these fragile, light-as-air creatures survive the journey.
Even more remarkable is that the monarchs that travel here are four generations removed from those roosting in the very same spot the year before. For their species' survival, their ancestors embedded the path and destination to them, without any hope of ever achieving the objective in their lifetime.
How different does that effort feel from what we policymakers do today? With short legislative sessions, terms, and media cycles, laws are passed and largely forgotten within days of the press release. Occasionally, we'll get analysis of a law's implementation, and even less often, celebrate its anniversary. What if one of our goals as policymakers was to create legislation that's just as meaningful four generations from now as it was today, not just in its impact, but in how future generations value it?
We have seen a number of laws emblematic of this Butterfly Principle over the years: the Civil Rights Act, the Clean Water Act, and of course, the Constitution itself. The values and goals of these living documents are taught and passed on through our legislative DNA to future generations.
Although the method that butterflies use to pass down their path to the Pacific Ocean is still a mystery, there are very practical ways for those of us who care about policy-making to think with a long-term perspective. The most effective is for leaders at every level to lead by example: to be conscious not to just check a law off of our list once it passes or fails, but to create mechanisms to revisit it, which allows policymakers to take renewed ownership of their legislation, and share it with their successors.
But teaching this philosophy to current and future policymakers is not enough. Our legislative strategy must also include engaging the public, especially the young, about what we collectively did, why we did it, and what must be done going forward. And, most importantly, how these laws will become theirs to adapt to new realities in the pursuit of inter-generational goals. This shouldn't just be in the weeks after a big vote, but years hence.
Likewise, revisiting the work of our predecessors to understand what they did and why they did it is essential. We hold the public trust for a brief moment, so we mustn't only push for new legislation that we think is right, but continue to improve and evaluate the laws already on our books. This diligence may not garner tremendous praise, but it may have a more lasting, sustainable impact.
The Butterfly Principle starts with an awareness and commitment to long-term values and consequences. It recognizes the fragility and beauty of multi-generational efforts and how we can, collectively across time and distance, find a home that we've never seen, but our great grandparents imagined.
REAL LIFE. REAL NEWS. REAL VOICES.
Help us tell more of the stories that matter from voices that too often remain unheard.