 In the wild lands of the Northeast Kingdom in Vermont, one beekeeper has created a honey-scented place in the spirits world. In 2008, Todd Hardie established Caledonia Spirits & Winery, producers of hand-crafted spirits including a vodka distilled from honey wine (that's right, vodka made 100 percent from fermented honey) and gin made from local grains and flavored with regionally sourced honey. Located nearby the 10,000 square foot distillery on the banks of the Lamoille River, visitors may notice several beehives. Unsurprisingly, Hardie, who has been keeping bees for nearly five decades, enjoys being around bees.
Barr Hill Gin and Barr Hill Vodka bottles are sealed in raw bee's wax, a unique nod to Hardie's favorite pollinator. Caledonia Spirits labels feature a honeybee and a vista as seen from Barr Hill, a 256-acre natural area in neighboring Greensboro, owned and managed by The Nature Conservancy and maintained by dedicated volunteers such as Hardie.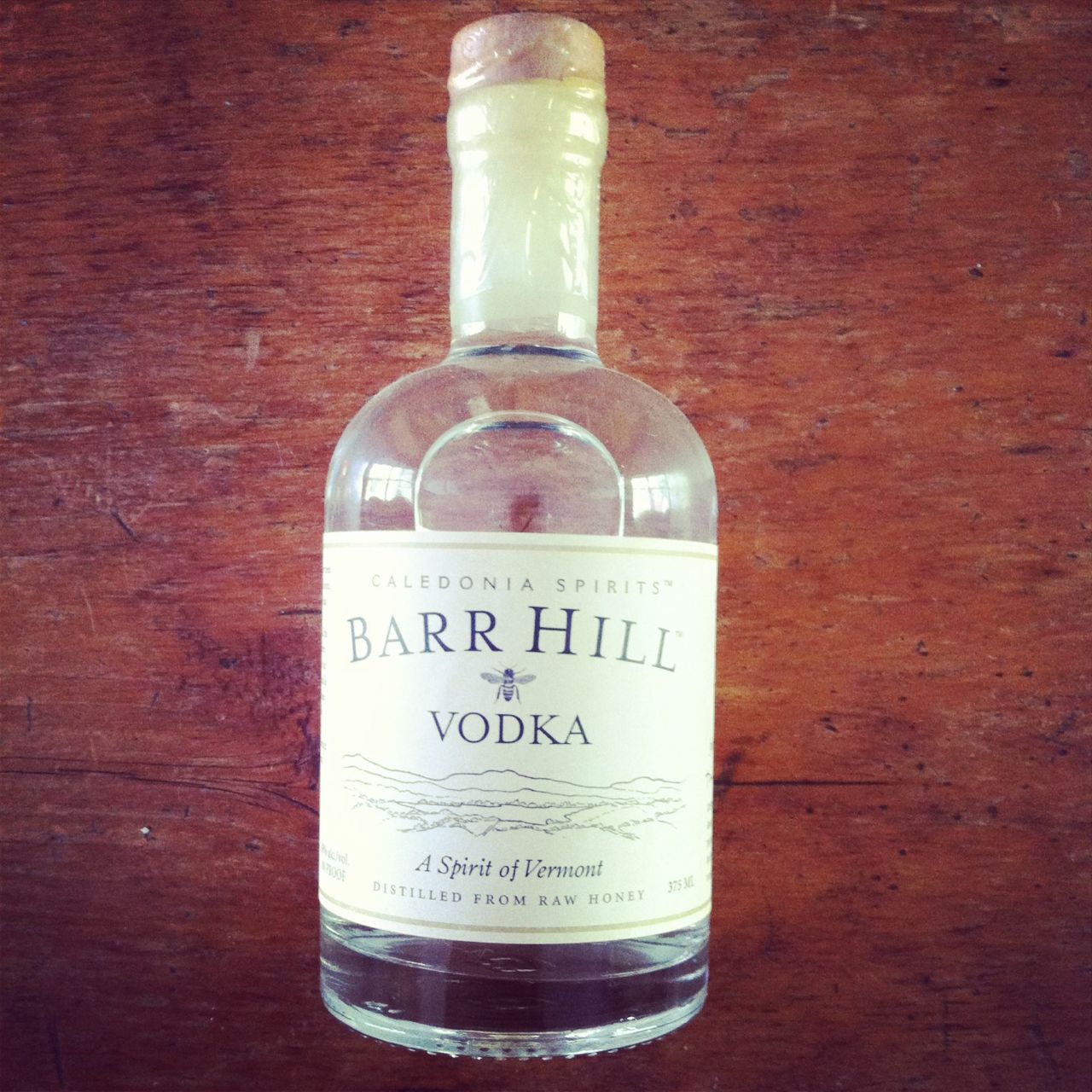 Ryan Christiansen, Head Distiller at Caledonia Spirits & Winery, describes the process of making the vodka and gin.
On producing the vodka...
Christiansen explained many wine and mead makers have a difficult time when fermenting honey:
"In order to keep yeast strong, they will add large additions of nutrients to keep the yeast working. This, in my opinion, compromises the subtle character of the honey that will shine through in a slow and gentle fermentation. We listen to the yeast, if the yeast is lacking nutrients or oxygen, it will tell you."
Honey, he pointed out is a mysterious sugar source, and can be very inconsistent from barrel to barrel. "This is what makes our vodka, so special," Christiansen said. "Every batch will have a slight resemblance to the honey itself. This is due to finest quality raw materials, gentle fermentation, and delicate distillation process."
Caledonia's gin and vodka stills, it should be noted, were custom-designed and built, using recycled stainless steel and parts from the U.S. Christiansen described the gin still to me as being unlike any other on the market:
"Our wash (the fermented mixture we distill) is honey, water, and yeast. The mixture is fermented to 11 percent alcohol content. Once fermentation is complete, we pump the wash to our 500-gallon stripping still. One pass through the stripping still will produce our 'low wines', which are generally around 60 or 70 proof. The 'low wines' are sent to the 250-gallon column still, and distilled to 190 proof. Our vodka is usually distilled twice, and occasional a third time, but never more. It all depends on flavor, any more distillations than that and we'd loose what is so special about our vodka. Many distillers take pride in distilling over and over until the product is completely characterless. Our vodka is neutral in flavor but holds a soft, creamy mouth feel, the rich and sweet aroma carries through to the tongue, providing the subtlest resemblance to honey base."
Caledonia's Bar Hill Gin base is 190 proof ethanol. Due to the demand for Caledonia's gin, the distillery has had to supplement what they can produce with purchased ethanol from an ethanol producer out of Connecticut and New Jersey. Christiansen said the distillery's long-term hope is to produce all of ethanol on site from locally sourced corn and grains.
"We've been producing ethanol from local grains but do not have the capacity to keep up with our gin sales," Christiansen said. "We're hoping as time goes on to build a much larger column still and produce enough ethanol to supply ourselves along with others looking for locally produced alcohol."
"Our gin base (the alcohol) when produced on site is distilled two or three times in our column still, much like the vodka but from grains instead of honey, and then run once through our custom built botanical extraction still.In the still the juniper flavor is extracted in the vapor path as the alcohol travels through the still."
Caledonia Spirits are available in Vermont, Massachusetts, New York (Manhattan, Hudson Valley, and Long Island), New Jersey, Delaware, Maryland, and Washington, D.C. You can also purchase them online in 32 states. From May through October, Caledonia Spirits has a booth at several farmers markets including Burlington and Montpelier. The distillery is open for tastings and tours Monday through Saturday 10 a.m. to 5 p.m.
One summer night, when wondering what to sip as the moon rises and the bees dance inside their hives, consider this recipe for a Sel de la Ruche (salt of the beehive) by Andrew Volk, Owner, Portland Hunt & Alpine Club, Maine.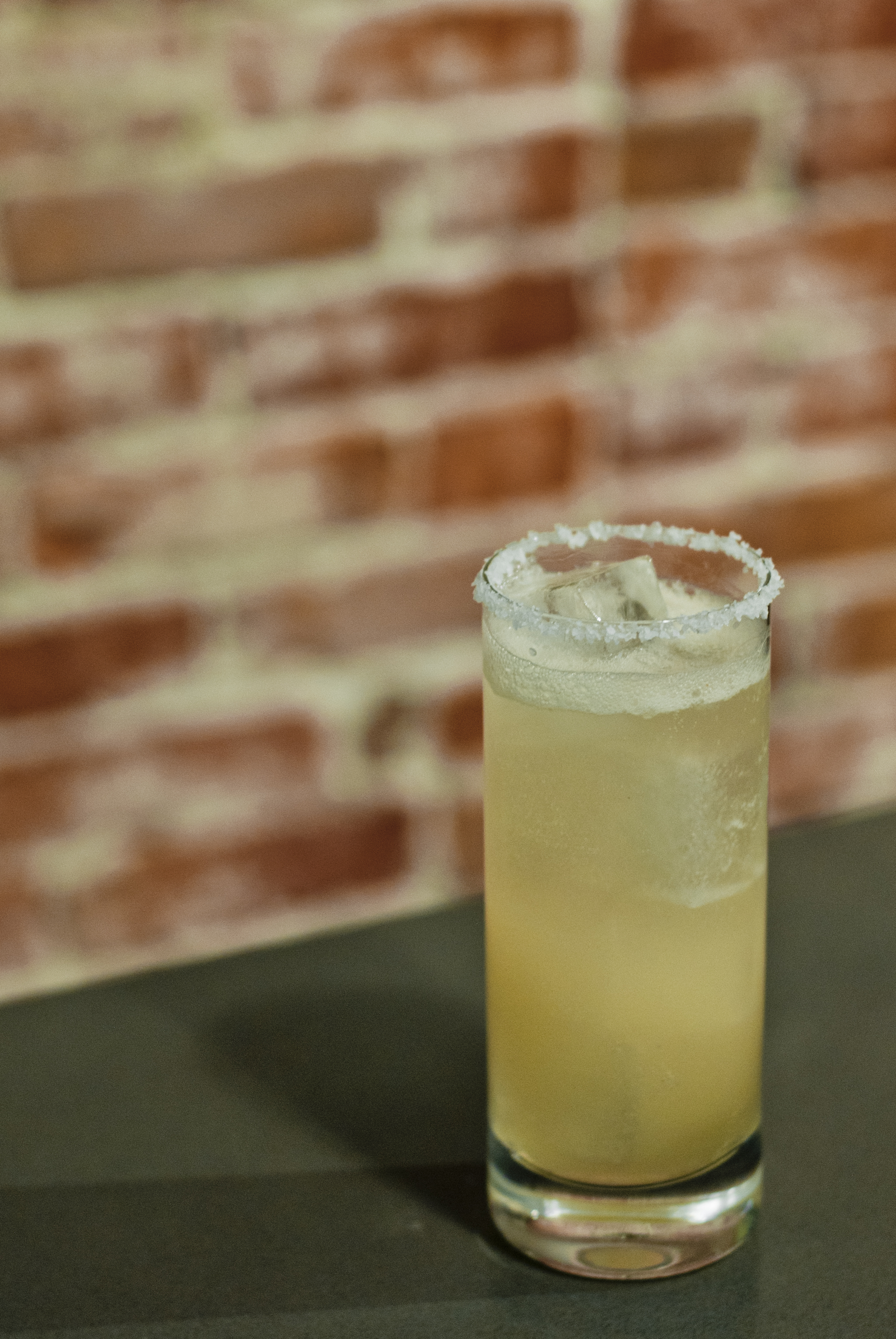 Sel de la Ruche
1.5 oz Barr Hill Gin
0.75 oz fresh lemon juice
1 oz honey syrup (1:1 honey and water)
Shake with ice and strain over fresh ice into a salt-rimmed collins glass.
Top with soda.