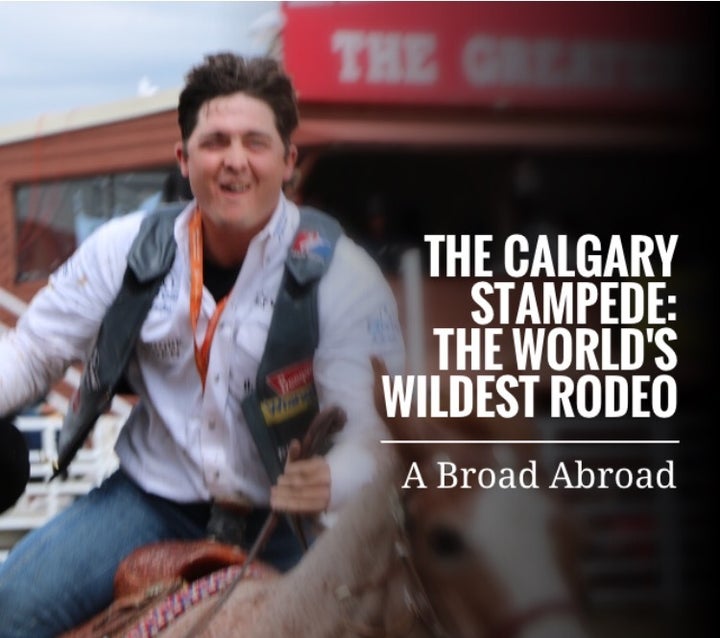 Every July in western Canada a grand spectacle happens known as the greatest outdoor show on earth: The Calgary Stampede, The World's Wildest Rodeo.
Prince William and Kate showed up and got a standing ovation, this year, Canadian Prime Minister Justin Trudeau turned up and got booed – you never know what will happen at the Calgary Stampede, the Greatest Outdoor Show on Earth.
For ten days every July, the parking lots and parks between the Saddledome and Stampede Arena in Calgary, Alberta, Canada, turn into the grounds for the Calgary Stampede – the All-Star of rodeos, where the top twenty internationally ranked contestants in cattle roping, bronco riding (bareback and saddle), barrel racing, steer wrestling and bull riding are invited to compete against one another for a whopping $2 million purse of prizes.
Jim Dunn, a rodeo judge and three time Stampede champion in bareback riding said, "The guys here are the best in the world and they're tough as nails. It's the hardest sport in the world to learn because you have to learn by doing and one mistake on any of these animals, which are basically feral – well, that could be it. You're done."
Founded by an American, Guy Weadick in 1912, the Stampede is not just a rodeo – it's like a State Fair on crack, encompassing an agricultural exhibition where cattle are showcased and auctioned, and a pop up Six flags-esque amusement park, complete with loop de loop rollercoasters, haunted houses, something called a Boomerang (which launches a small pod of people into the air), a gravity drop and hundreds of other rides.
Related: The Perfect Road Trip: The Canadian Maritimes
There is also an Indian Village, comprised of actual tepees, pow wows, drum ceremonies and cultural exhibits, a kiddie carnival and several lotteries – one for a two-bedroom, two-bathroom dream house, several for trucks and one for $75,000 cash. At the same time, it's also a music festival – with the Zach Brown Band, Lady Antebellum, Kiss and the Kentucky Headhunters playing on or around the grounds.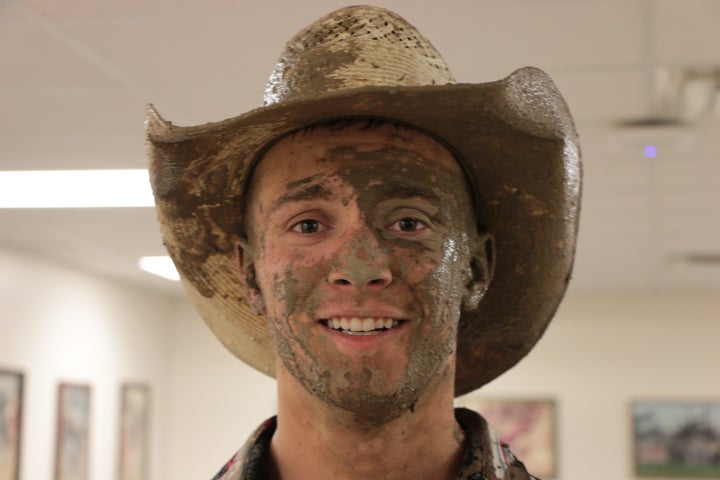 The crowds swelled to over 1.2 million with tourists coming in from as far as Korea, India and China, doubling the city's size over the ten day celebration.
Outside of the Stampede grounds things are just as wild – in a not so family friendly way.
Last year, 20 year old Alexis Frulling gained instant fame after a video was posted on Reddit of her having a late night, naked threeway with two men in a parking lot after the stampede.
But Frulling isn't the only one who went a little crazy – she just happened to be caught on camera doing it (she used the international publicity to launch a career as a stripper). The atmosphere during Stampede is reminiscent of Mardi Gras mixed with the infield of the Kentucky Derby, topped with cowboy hats and micro jean shorts.
Geoff Allan, 31, is the general manager of Bottlescrew Bill's Pub, a bar just a few minutes from Stampede Park and notorious for selling prairie oysters (bull testes) and an "Around the world in 80 Beers Passport."
"I had to remove a lady from the bar – she was like 55 and loser pissed at 12:30 in the afternoon on a Monday," Allan said. "I tossed her out and the second I get her outside the bar, she flashed me. I didn't need to see that."
While there are entertainment tents inside Stampede grounds, including one called Nashville North – which is dedicated to showcasing country music – and the Triple B Tent, which stands for BBQ, Beer and (electronic) Bull rides, the wildest antics occur in the offsite tents, especially inside the tent run by Cowboys Casino (motto: "The most fun you can have with your boots on").
Bartenders and the women who sell beer out of huge barrels have been rumored to make up to $10,000 during the Stampede at Cowboys. The line to get in winds through nine gate turns and the entrance fee – if no band is showcased – is $35. On other nights, when acts like Florida and Q Tip play, entry is $100. Inside, it resembles the old Hogs and Heifers, with wooden bars, dance stages and corralls – if there was a reachable roof, bras would have been hung from it.
FOR MORE CRAZINESS CLICK HERE - you'll be glad you did.