When one thinks of Canada, does a superb technological environment come to mind? Well, in today's age it should. Canada boasts one of the most successful entrepreneurial ecosystems in the world. The Toronto and Waterloo tech scenes have been generating an onslaught of new startups. With the University of Waterloo and other top Canadian universities prioritizing prestigious engineering programs, premiere Canadian tech talent is on the rise. The Canadian startup scene has been generating so many top computer programmers and key tech personnel that Silicon Valley and other U.S. companies are starting to take notice: in the form of poaching Canadian talent and acquiring Canadian companies. This negative cycle -- the Canadian government and its universities investing in educating its workforce, only to have the fruits of their labor stolen away to the U.S.-- has been plaguing the Canadian business community for years now.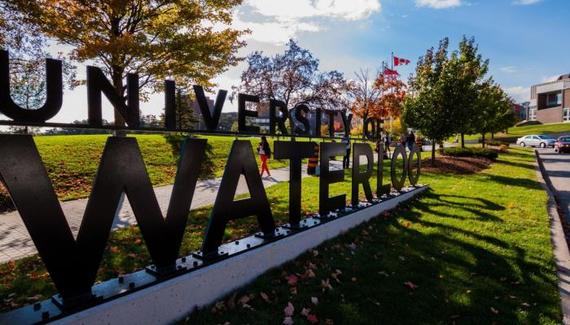 Waterloo has the second highest density of startups in the world; Image Source: Panamericanworld

This Canada to U.S. leakage does not end with one-off employment recruiting. When successful Canadian startups reach a certain small to mid-cap valuation, the recent trend has been for American companies to acquire them and completely relocate the Canadian senior management team south of the border. This not only contributes to the destructive human capital outflow, and prevents the business commerce from staying in Canada, but also limits the ability of start-ups to grow into large-scale tech companies. Having fewer experienced senior managers residing in Canada, and fewer large Canadian acquirers, limits overall growth in the tech sector.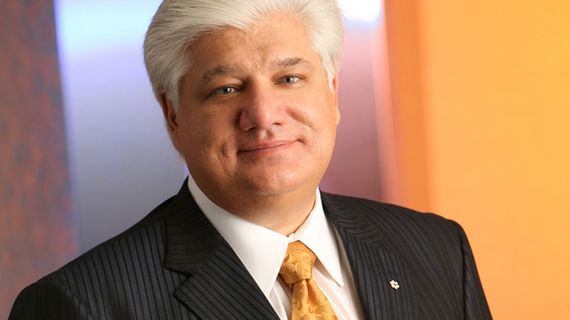 Mike Lazaridis, the co-founder of RIM, (BlackBerry) is one of Canada's top businessman trying to strengthen the Canadian tech ecosystem; Image Source: The Verge
Nevertheless, there are several prominent Canadians and institutions trying to solve this conundrum. Mike Lazaridis, the co-founder of RIM (BlackBerry), has recently invested $20M in the Lazaridis Institute to help address these issues. I sat down with Dean Micheál Kelly of the Lazaridis Institute to discuss the current environment. Please enjoy my interview with him below.
Canada has a very strong early-stage tech start-up community. Why do you think there's been such difficulty with scaling globally competitive tech ventures?
We obviously have a very strong early-stage tech start-up community. I think a lot of the efforts of economic development groups, the federal government, or other organizations really focus on start-ups, and there is a lot of research and data that indicates that we have one of the best start-up ecosystems in the world--second only to the United States. But the challenge we have is the fact that we're really good at starting companies and we're not that great at growing companies. Part of the challenge is that we don't have that ecosystem of sophisticated management talent that is required to take a company from the start-up stage to make it globally competitive. It's a very different skill set. It's not about how good your technology is, it's very much focused on, "Do you have the management skills, organizational skills, strategy skills, and other skills that it takes to scale the company and take it into the international market?" I think that's one of the biggest barriers that is keeping a lot of our start-ups from scaling into larger, more enterprise-level companies.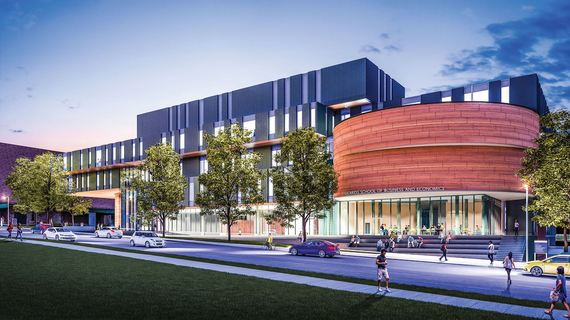 Mr. Lazaridis, the co-founder of Research In Motion (BlackBerry) donated $20M to the Lazaridis Institute to strengthen Canada's tech community; Image Source: Lazaridis Institute

It is well known that Silicon Valley and U.S. companies have been poaching Canadian tech talent and senior management for years. Why do you think this trend has been transpiring? What are the primary drivers of this?
I think one of the main drivers was just opportunity; there are so many opportunities--especially in Silicon Valley--and the tax factor is very attractive to Canadian engineers and others. There are lots of opportunities, top compensation, the density is better, and stock options are more realizable. It's an easy transition for Canadians to move into the U.S. technology industry. Their skills are highly prized. Americans know how good the engineering programs are here. It is just a matter of where there are more opportunities to get involved in really interesting, growing, and globally competitive companies.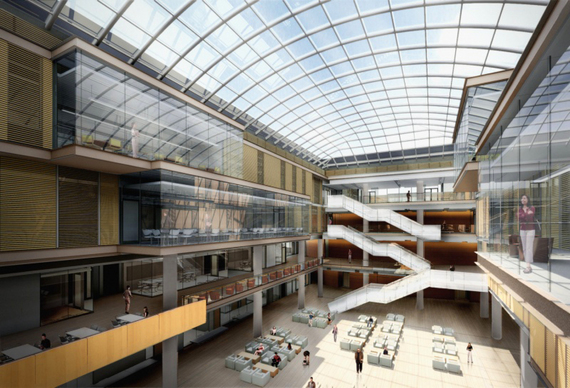 Renderings of the new Lazaridis Institute. Image Source: Lazaridis Institute

One of the things that I've noticed is that some companies such as Vidyard have recruited a few people from Silicon Valley. We have seen in certain circumstances an inflow of C-level management teams coming to Canada. Do you think that's due to the Canadian company's size, the attractiveness of the Canadian economy, or the Canadian Waterloo tech environment?
There will be Canadian technology companies that are attractive to U.S. management talent and others. I think it's pretty much a company-by-company opportunity. It's pretty rare that we are able to attract top management talent from Silicon Valley to come up here because one of the fears for many executives is, "If it doesn't work out, then what happens?" In Silicon Valley, if you take a chance and it doesn't work out there are probably 12 other companies that people can try right away. Here it's not so much the case.
The Global Entrepreneurship Monitor's 2014 Global Report found that Canada is second only to the United States in the share of the working age population either engaged as an entrepreneur or working directly for one.

What differentiates your program at the Lazaridis Institute from other incubators or Canadian business schools?
First of all, we're not an incubator. We are post-incubator and post-accelerator focused. Our focus is taking companies that really do have the potential and the capacity to scale, and to help them build the knowledge, tools, and management talent that they need to grow their operations. So we're very much in the post start-up phase. There aren't any incubators that really play in this area, that I know of.

Dean Kelly Laurier is spearheading the Lazaridis Institute's initiatives; Image Source: The Globe And Mail

The other difference is that our focus is really bringing a network of top talent from around the world: people who have done it before and who have been involved in growing companies; the individuals that really understand the challenges these companies are going to face and know how to help them think through some of the challenges. This involves not telling them what to do, but helping them think about what their options are as they face these various challenges. Our goal at the institute is to build a network of top talented people who are practitioners, who've been on the battle lines of a lot of these companies, and who really understand the challenges that they're going to face. It's unlike other business schools. The faculty members will benefit as we start growing the knowledge, interest, and research around some of these areas. However, the initial focus is really bringing in leading experts from wherever they may be to get involved in programming and in mentoring these companies. I don't see anybody else doing it in that particular way right now.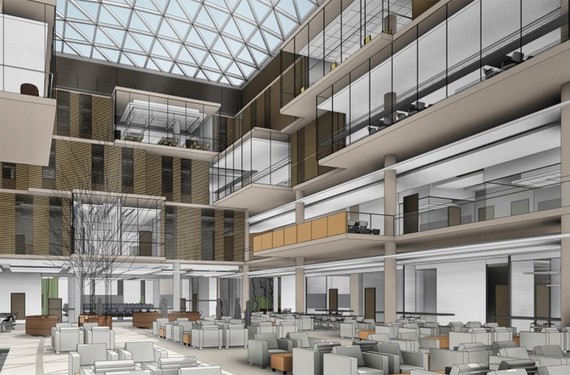 The Lazaridis Institute is being built to provide the best young Canadian tech companies with the resources to scale to global enterprise firms; Image Source: Lazaridis Institute

What are you going to offer start-ups in Canada that they won't find anywhere else?
I think it's going to be programming, networks, and people that they can interact with, who can help them understand and deal with some of the problems they are going to face when they scale.
When granting funding or pairing an entrepreneur with a respective successful mentor, what criteria are you looking for in that entrepreneur?
It's going to be an important part of the program in that we will spend a large amount of time ensuring that our mentors have the specific background and experience to support and be of value to each participating company. And the mentors have access to their own networks. For example, if a company has got an organizational issue, the mentor may put the company in touch with someone that really understands the organizational challenges that a company may face at market entry or with someone that better understands some of the international market opportunities.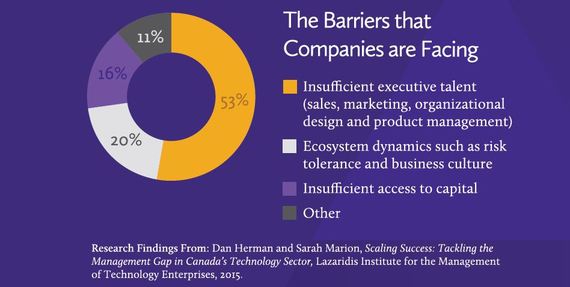 Have the local municipalities or the Canadian government provided any economic incentives to help stave off the talent leakage?
Not that I know of. I think the best thing we could do to stave off the talent leakage is to build some of those globally competitive companies here that offer those kinds of attractive opportunities. I'm not sure if there's any kind of subsidy or anything else like that. If it's a question of good opportunity, there is a good opportunity here, and I think a lot of people will pick the opportunity here. However, we have to be able to provide those opportunities, to make them available to people to stay and grow in their companies.
Because this isn't a short term Band-Aid solution, it sounds to me that what you are trying to do at the Lazaridis Institute is figure out how to fundamentally change the structure of the Canadian tech environment and the Canadian economy in general?
The great example is in Silicon Valley where you see the recycling of talent that happens. For example, a lot of people have worked in Silicon Valley at start-ups and have learned their entrepreneurial trade and learned how to scale their companies, or there are those who have learned their corporate trade by working for large tech multinationals where they have an opportunity to do global sales, MNA, and a whole range of things. Then, these people with experience in big companies will often recycle themselves, taking on a job in small start-ups. We need to build more of those globally competitive enterprise-level-companies if we're going to be able to generate that kind of talent recycling--then I think it will take on a dynamic of its own.
What is the typical profile for a company that is in your program?
This year is our pilot. We are looking at companies that might fit the following criteria: typically the company is probably less than 5 years old, it has a repeatable revenue stream, a strong product, and 5 to 10 people on a management team. The company may have raised its seed round but really has demonstrated that it has potential. The entrepreneur understands the market, already has built a product, and sees the opportunity to really scale, and can benefit from the kinds of things that we can offer them. We're looking at working with maybe 10 or 12 companies at a time, because it's going to be a very much hands-on experience. We all agree that not every technology company has the opportunity to scale or the capacity to scale. Our approach is going to be a very targeted one, working with those companies that really have a realistic vision and a potential to grow.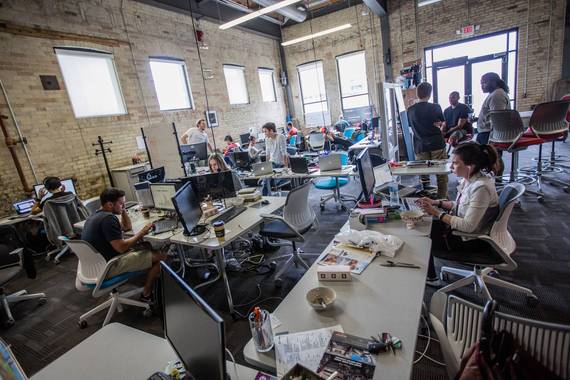 Waterloo's vibrant tech scene is being poached by Silicon Valley; Image Source: The Globe And Mail

What are some key obstacles impeding a company's growth? Both from the Lazaridis Institute's perspective but also from what you have witnessed for a start-up or a scaled company?
Well, some of the work that we did early on when we launched the Institute was that we conducted interviews with 125 tech CEOs and investors looking at the biggest challenges today and how they are looking to scale. Surprisingly, a lot of the challenges were managing challenges. The companies did not think that they had the depth of management to understand the management issues that they're going to likely face, and so things like organizational issues, sales issues, financial issues, and going after international markets... these are all of the types of things that these companies have to build some capacity around, if they are going to successfully scale their operations. I think it's the lack of that capacity right now that leaves a barrier for many of these companies. Many great technology companies were founded by technology entrepreneurs, but taking the company to the next level is very difficult.
So you believe what you've put together at the Lazaridis Institute is the solution?
I think we're one solution. I mean, it would be a bit presumptuous to say we are the whole solution to the problem. However, I think we will demonstrate that what we're doing will have a beneficial effect on the growth and scale of technology companies. As we demonstrate that, we believe we will attract more support so that we can expand our operations, our networks, and our programming. I think we can have a significant effect on growing the next generation of globally competitive tech companies.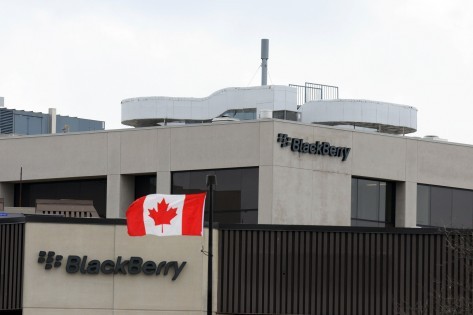 What will be the next Canadian BlackBerry? Image Source: UTBBlogs

How do you see the program influencing the Canadian technology ecosystem in five or even ten years?
Well, our belief is that we will be able to generate some great companies. Whether we will be able to generate the next BlackBerry platform is a valid question. However, I think that we will be able to generate a number of global enterprise companies. We'll start to recycle some of the talent that we were talking about earlier, and I won't be surprised if in the next five years we have four or five local enterprise companies that have emerged from the program and become large, global companies. I think we'll start to see a dynamic effect if that happens.
How does Canada's technology ecosystem compare to our international peers?
I think we compare extremely well with most other countries. As I said earlier, I think we're only second to the United States' tech ecosystem. We have great universities, strong technology, and great technology start-up companies. I do think that we can benefit from some more serious venture capital, led by people who really understand the dynamics of growing tech companies and a deeper pool of management talent. However, I think that we have many of the ingredients to be great players in this area.
Mr. Lazaridis, the co-founder of Research In Motion (BlackBerry) is the school's primary patron. Why did Mr. Lazaridis decide to invest in this school and program? What is his vision for the long term?
I think his objective for investing is exactly what we've been talking about. He sees the great ecosystem and the great companies that we have across the country, especially in Waterloo, but he also sees that a lot of those companies aren't getting out of the start-up stage. I think he recognized that one of the elements of that are the management issues. Canada does have a pretty good record of generating great technology, and really interesting start-up technology companies, but he really wants to see them grow in Canada, create employment in Canada, create value in Canada, and not see them move offshore early in their lives. I think that his long term goal is--he really wants to build up a strong globally competitive technology industry in this country.
REAL LIFE. REAL NEWS. REAL VOICES.
Help us tell more of the stories that matter from voices that too often remain unheard.