Still a bit to go until the Palme d'Or and Un Certain Regard prizes are announced in Cannes, and speculations are aplenty regarding the winners. Some say the festival was devoid of great works of art, others complained about the Festival de Cannes typical bureaucracy, there were instance of what has been renamed "Heelgate" because women were turned away from red carpets for wearing flats, and the Italians had a strong presence, numbers wise, but perhaps their final products were a bit disappointing...
All in all, Cannes was Cannes, a place for great films, meetings one just can't arrange anywhere else, insightful interviews and, in my case, it's a ritual by now, hugs. While last year I got a hug from a handsome stranger on the Croisette, this year two women filmmakers asked to hug me, one thanking me for what I'd told her about her film -- saying she would quote me from now on. Since I only tell the truth, and adore filmmakers for their passion and hard work, it was a pretty meaningful moment.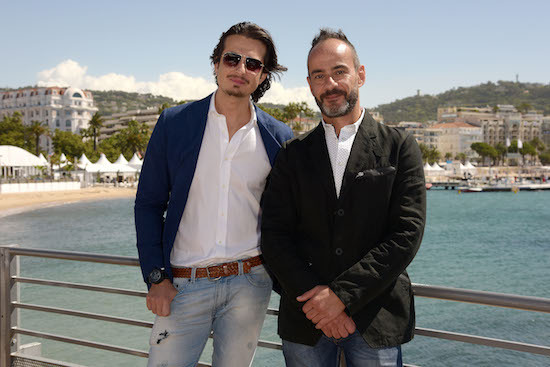 Great highlights of this festival included an announcement by Emirati filmmaker Ali F. Mostafa (pictured above left, with Rami Yasin) who teamed up once again with Image Nation Abu Dhabi to direct a thriller titled The Worthy. Hollywood veterans Peter Safran (The Conjuring, Annabelle) and Steven Schneider (Paranormal Activity, Insidious) have come onboard to produce the project with Mostafa's regional producer embodied by Rami Yasin (From A to B, Sea Shadow). Mostafa's first action thriller will be set in a dystopian future, which has been plunged into chaos due to a chronic water shortage. Because of the drought situation in California at the moment, it's not a concept too far from the truth, and when a film touches on a bit of reality to go along with its entertainment magic, it's my kind of project.
While on the subject of upcoming movies, Palestinian filmmaker Annemarie Jacir had two projects announced while she was in Cannes. Well, insiders maybe knew about them earlier, but for me it was double the surprise and double the joy. Since I watched her first feature Salt of This Sea, I've been following her career through to her poetic masterpiece When I Saw You, and Jacir has become a personal favorite. So, get ready for some wondrous filmmaking, with both her directorial effort titled Wajib, about an estranged father and son's attempts to reconnect -- starring favorite actor Saleh Bakri -- and with her company Philistine Films she'll co-produce Dictynna Hood's Trojan Women. Lead producer on this project is Georgina Paget of UK-based Refuge Productions and the film will star Hiam Abbass and Amr Waked.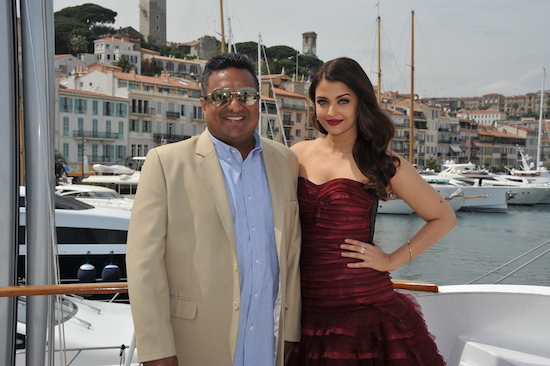 Speaking of women, what exceptional ones I met and/or reconnected with in Cannes! From lunch at the Majestic Beach with the ever elegant Shivani Pandya of the Dubai International Film Festival, sitting across from longtime inspiration, film journalist and now Mumbai Film Fest director Anupama Chopra, to catching up once again with Lebanese filmmaker Nadine Labaki, who sat on the Un Certain Regard with another incredible woman, Saudi Arabian director Haifaa Al Mansour. And then interviewing Chloé Zhao, who directed Songs My Brothers Taught Me, a film that touched me so deeply, things could have easily stopped there for me. But there was even a surreal late afternoon meeting with Aishwarya Rai Bachchan and her director Sanjay Gupta, in town to promote their latest Jazbaa. Imagine me in pedi-less bare feet, on a yacht, while she was dressed in the most beautiful Oscar de la Renta gown I've ever seen, looking stunning. If you think Ash is beautiful in the movies, you haven't sat across from her. Wow.
Men didn't lack though in Cannes. Thanks to my favorite group of publicists, I caught up with NYFF director Kent Jones, whose Hitchcock/Truffaut premiered in the Cannes Classics. Talk about a world of wisdom from two master filmmakers, made by a film lover, a package wrapped up into a beautifully assembled documentary, it was so anticipated I ended up not getting into the Buñuel theater. But I was in great company, with film curator Richard Peña and critic extraordinaire Manohla Dargis.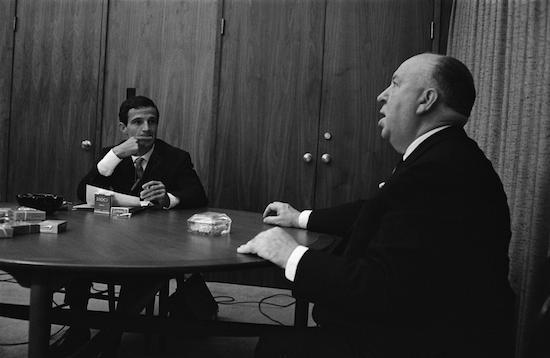 Oh, while on this, I wanted to say, "Cannes please hire another security firm next year!" Shout it actually. The guys hired this year were bullies, unnecessarily mean and obviously needed some training in what's fashionable. Flats are in, they were shown by every luxury brand from Jimmy Choo to Christian Louboutin. And don't even get me started on Chanel sneakers OK?! Get over yourselves guys, a beige suit like the ones the Festival make you wear, does not make you gentlemen, as was so painfully obvious this year.
Now that I've got that off my chest, there was another small issue in Cannes this year: Cons. One managed to get me to part with 10 euros on the Rue de Belges, while I ran to a screening I didn't get into... When the same guy, obviously a dumb con-in-training, tried the same trick on me again a couple of days later -- at the same spot on the same street -- I swung at him, without trying too hard and thankfully missed. But boy did it feel good to call him every name in the book.
Finally, I was privy to a great presentation by Auro Technologies which showcased their 3D sound features, the acclaimed Auro-3D format. If you think the way you watch your movies doesn't have as much to do with the sounds that surround you, this presentation would prove you absolutely wrong. Auro founder Wilfried Van Baelen, who launched the company in 2010, was present to talk me through the way Auro-3D achieves a three-dimensional sound which is the perfect complement for today's digital cinema. Their tagline is "Don't just hear a movie, live it," and when he showed a scene from Dawn of the Planet of the Apes using AuroMax I was hooked.
All images used with permission.
REAL LIFE. REAL NEWS. REAL VOICES.
Help us tell more of the stories that matter from voices that too often remain unheard.