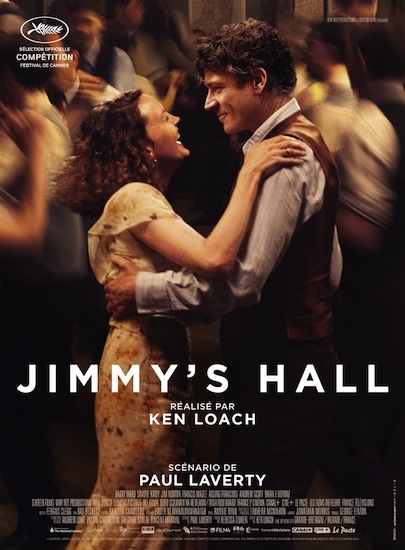 I'm amazed at the amount of people I've been able to meet while in Cannes and the insight I've gained. Last year the festival for me was all about one incredible Palestinian film and the filmmakers behind it, whose journey I followed all the way to the Foreign Language Oscar race.
This year, I found out all about the cinema commissions in Dubai and Abu Dhabi (the latter, where the current Star Wars installment is filming as I type this), the wonder of Dolphin Films and their upcoming big screen adaptation of Mattel's Max Steel and AMBI Pictures, a company created by Lady Monika Bacardi and Italian producer Andrea Iervolino.
Connecting with Lady Bacardi, on a personal, womanly level, while talking about the importance of bridging cultures and connecting this often divided world of ours turned out to be a personal highlight for me.
I was also shocked when I submitted for interviews with cast members and crew of the opening film, Grace of Monaco, and the answer emails included an invoice. It's not a well-known fact about Cannes, but the publicists for some of the more celebrity-infused films charge for the junkets. In euros. Imagine paying 2,500 euros for a ten-minute interview with Nicole Kidman! I could not afford it, and plus, the concept goes against everything I stand for. Writing about a film is promotion in itself. And with all the negative reviews of Grace, by mostly male critics who in my opinion missed the woman-centric, diplomatic message of the film, a bit of a positive vibe from yours truly may not have hurt them after all. But we'll never find out...
Apparently this practice of charging for major stars, be they actors or filmmakers, started a few years ago and is frowned upon by the festival itself. But it continues to be implemented by PR firms "to cover the costs of the junket," even if we all know that companies are falling all over themselves to put up Ms. Kidman for free, offer her free flights and amenities, just to be able to say she was there.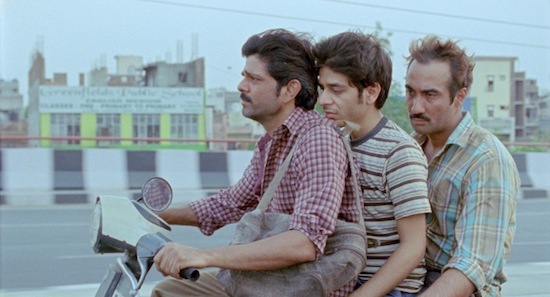 Thankfully, one star I did not have to pay to interview, was Ranvir Shorey (above, right). I can hear a collective "who?" But that only proves my theory that unfortunately this celebrity obsessed world of ours often bypasses true talent for buzz. Shorey's career I've been following for onward of ten years and I found sitting across from him almost surreal. He represents the best world cinema has to give and Titli, the film in this year's 'Un Certain Regard' section in which he plays one of his complex yet captivating characters, was dark, deep, unusual and entertaining. I can see it, and its stars making waves around the world.
During a coffee break inside the Palais, courtesy of the free Nespresso stand, I met a lovely French gentleman in his sixties. We chatted, he recommended Foxcatcher as "magnificent" and then asked me, upon finding out I write about cinema from MENA, "Why are you not wearing a headscarf?" Honestly, I'm surprised that was the first time I've ever been asked that, but I softly answered that although I adore cinema from the Arab world, I'm not Muslim.
Cannes was full of unusual discussions and strange happenings. Not always for me, but for example a colleague, Alex Ritman, went on a late evening outing, searching for a story on strip clubs, with a seventy-something man wearing a ponytail, talking of his sexual escapades and sporting dentures that by the end of the night, fell out.
I then interviewed the cast and crew of a short film in the Directors' Fortnight. Torn, a German-Azerbaijani coproduction shot in Baku, Azerbaijan and written by Elmar Imanov and Engin Kundag. Imanov's graduation film The Swing of the Coffin Maker won the Student Oscar in 2012. Interviewing the cast, Rasim Jafarov, Mir Movsum Mirzazade and Zulfiyye Qurbanova in a mixture of Russian, translated Azeri and hand gestures was both hilarious and will prove challenging when transcribing. But the selfies taken with the cast, as well as Kundag saying, upon parting, "this was my favorite interview in Cannes," made it all more than worth it.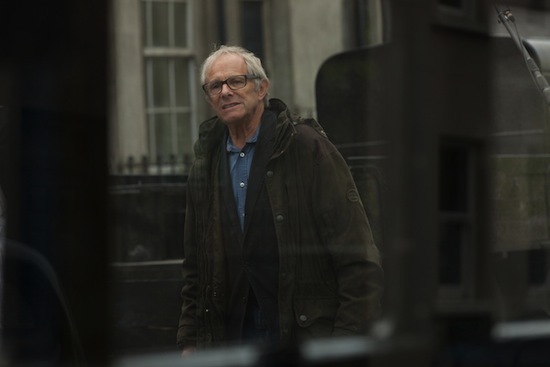 Finally, I went to watch Ken Loach's Jimmy's Hall as my last film. I hadn't planned it to be my last, but after sitting in a wonderfully reserved seat, upfront and center, next to favorite filmmaker Annemarie Jacir (who was kind enough to share her invitation tickets with me), watching this touching tale of passion and displacement, I was done. I sobbed, I loved, I felt life and greatness all around me and I knew I could watch no more films after that. I'd been given a gift in Cannes, a final moment to end all moments, a magical chance to watch a gorgeous film in perfect company and there was no topping that.
The film is based on the true story of Irish social activist James Gralton, and his struggle to reconcile the Irish Catholic Church with his ideals of what a community should be and include. Gralton was persecuted and arrested, deported even, for his beliefs. Apart from stories of displacement always getting to my heart and shattering my soul, I found parallels with the Palestinian cause within this story, which made sitting next to When I Saw You filmmaker Jacir even more poignant, and perhaps the reason tears kept coming even after the lights came on. But Loach has a great way of bringing social issues to the light, through his highly entertaining films and Jimmy's Hall is no exception. He made me wonder just how sneaky the Catholic Church has become these days, electing a man whose agenda clearly seems to unite the aristocracy and wealth of his institution with an ideal of the "people's Pope" which I'm personally not quite buying.
REAL LIFE. REAL NEWS. REAL VOICES.
Help us tell more of the stories that matter from voices that too often remain unheard.