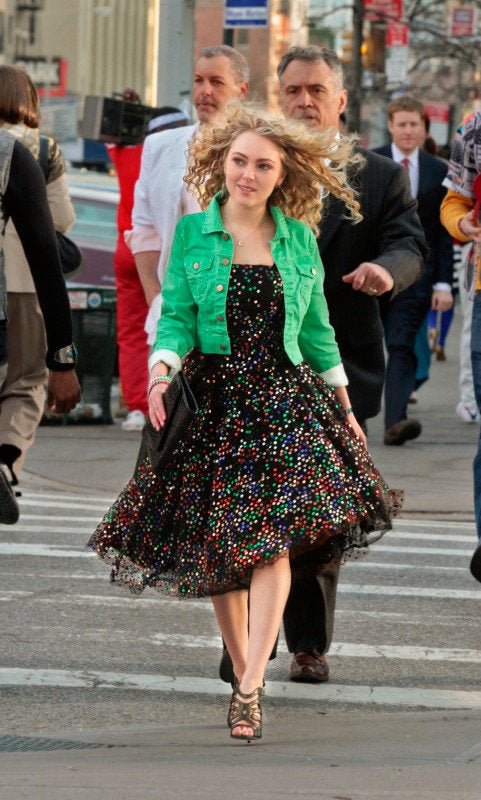 One winter week when I was 15 years old, I got sick. Bored out of my mind and stuck in my house in the suburbs, I borrowed a VHS collection of "Sex and the City" episodes from my neighbor. After jumping headfirst into in Carrie's third season ill-fated affair with Mr. Big, I was hooked on the lives of these four successful, effortlessly glamorous, urban 30-somethings. I watched every single episode (usually multiple times) until the show's end during my senior year of high school.
Since then, I've gotten 10 years older, moved to Manhattan's Upper East Side and been working as a writer who (sometimes) writes about sex. As The Observer's Drew Grant declared, "the New York of Carrie Bradshaw and the gang is gone," and the inevitable Carrie comparisons made by non-New Yorker friends about my own life feel more grating and out of touch than anything else. Yet as I've moved on from my dated "Sex and the City" fantasies, Carrie Bradshaw has gone back in time, reincarnated as a decidedly less jaded, suburban 16-year-old in "The Carrie Diaries," which premieres January 14th on the CW. And although the pilot is fun and thoroughly entertaining -- its star, AnnaSophia Robb, is undeniably appealing -- there's something fundamentally odd about watching a character who once represented a (mostly) unattainable future life as an insecure girl 10 years your junior.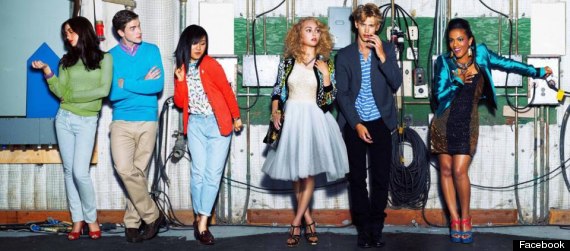 The new Ms. Bradshaw is wide-eyed, still in high school and has never heard of a laptop. Instead of debuting to a declaration that 1998 is the "age of un-innocence," "The Carrie Diaries" opening voiceover describes 1984 as a time when "romance novels were all the rage." Rather than wry conversations about blowjobs, abortions, vibrators and marriage, Carrie and her friends discuss the same topics any CW teen would: popularity, virginity and first heartbreak.
"Sex and the City" put the relationships between its four female protagonists front and center rather than dwelling on familial and personal history. The women seemed to have always been in their 30s, always been sexually experienced and always had high-powered careers -- even when they reflected on the awkwardness of being a 20-something or shared their loss-of-virginity stories. Carrie of "The Carrie Diaries" would never laugh sardonically as she described losing her v-card in 11th grade on a ping-pong table, "half a joint, three thrusts, finito." Instead she's the only one of her best girlfriends who hasn't turned hers in, declaring in a voiceover just as cheesy as the original ones, "I might have just lost my innocence, my virginity. And not to the guy that I'd hoped, but to a different man. Manhattan."
I'm not sure that "The Carrie Diaries" is trying to be the cultural touchstone that "Sex and the City" was, but it's definitely piggybacking off of one of the most successful TV franchises of the last 20 years. However I am sure that it isn't a TV show meant for any of Carrie, Samantha, Miranda and Charlotte's initial devotees (of which I was on the younger end). Watching the original show as a 16 and 17-year-old, during a time when I was just starting to imagine what my life would look like over the next two decades, gave me an improbable fantasy life to look forward to.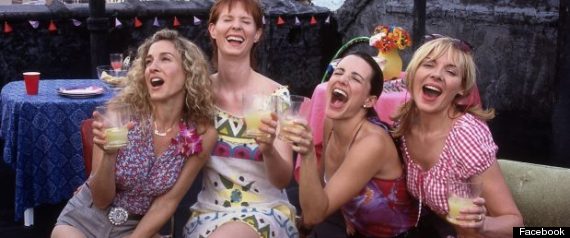 Even as a teenager I realized that a moderately successful sex columnist probably couldn't afford 300 pairs of Manolo Blahnik's and a walk-in closet full of Prada. But despite that obvious fact, in the early 2000s Carrie Bradshaw's experiences felt simultaneously surreal and sincere -- an overtly stylized glance into the excitement of what adult life could hold for single women. Watching "The Carrie Diaries" pilot, "I couldn't help but wonder," as the adult Bradshaw would say, if the new show will be anything more to its viewers than fun, bubblegum CW fare -- albeit with a Carrie-worthy wardrobe.
PHOTO GALLERY
Are These Quotes About "Girls" Or "Sex And The City"?
REAL LIFE. REAL NEWS. REAL VOICES.
Help us tell more of the stories that matter from voices that too often remain unheard.