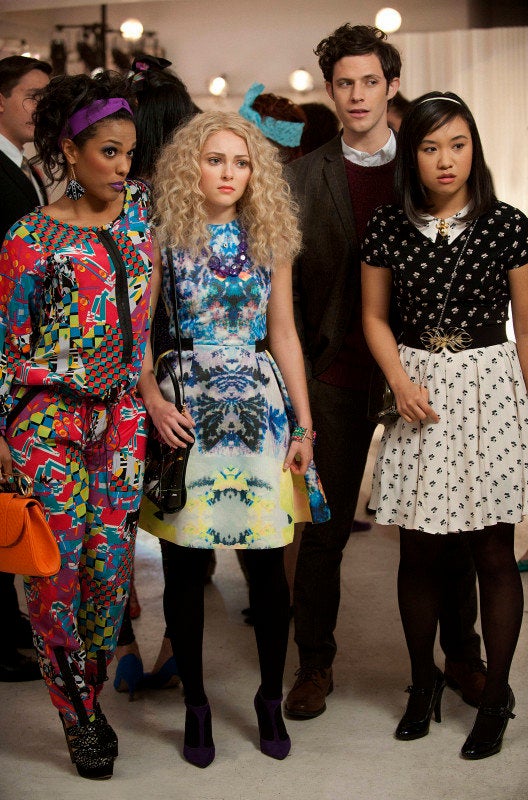 "Sex and the City" attempted to steer clear of Carrie, Miranda, Samantha and Charlotte's backstories, rarely referencing or including family members on the show. Viewers met Charlotte's brother once (for a storyline in which he slept with Samantha), only heard of Miranda's mother when she was on her death bed, found out -- in passing -- that Carrie's dad left her and her mom ... and so on.
On "The Carrie Diaries," however -- which is based on the book of the same name, written by Candace Bushnell, who also penned the original "Sex and the City" book -- Carrie's mother has passed away, but her father is still very much in the picture. Plus, she has a younger sister Dorrit.
Amy B. Harris, "The Carrie Diaries" showrunner, talked to The Hollywood Reporter about the inconsistencies viewers might see with the CW series not lining up with the long-running HBO show and subsequent movies. "In the 'Carrie Diaries' book, Candace did something very interesting, which was she had the mother having passed away," Harris said. "We debated a lot about whether or not to include anything about Carrie's family backstory in ["Sex and the City"] and we mentioned once [on that show] that the father had left. It didn't feel like the right version to me, because the story felt more complicated than a parent leaving, and Candace's version in the book really spoke to me, the idea that she has a good relationship with her father, which is why she's looking for a certain type of man."
Will those will be enough to satiate "Carrie Diaries" viewers? Decide for yourself when "The Carrie Diaries" premieres on Monday, January 14 at 8 p.m. EST on The CW.
PHOTO GALLERY
Midseason 2012-2013
BEFORE YOU GO