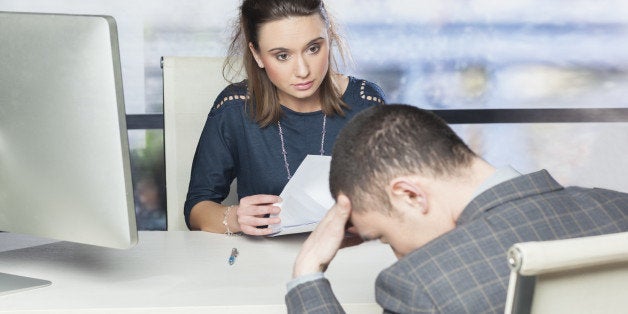 For every 100 students from low-income families who start college, fewer than eight will graduate and secure jobs.
Sound shocking? Let me explain.
Imagine you're a smart, motivated, low-income student. You've probably never heard of top colleges you'd be qualified for. You don't know you can get financial aid. You can't look to your parents for guidance because in most cases you're first in your family to go to college. In your school, there is one guidance counselor for 350 students. You get average of 38 minutes a year in college counseling. You don't get taught how to write a personal statement. You can't afford SAT prep.
If you do get to college, it might feel like landing on Mars. You haven't seen wealth like this before. You might show up alone with a suitcase because your parents can't take off work or can't afford the trip. Your roommate shows up with family and designer luggage. You can't afford books. You don't have a laptop. You don't know what office hours are to get extra help. You feel alone and afraid to ask for help, and things spiral. Maybe you drop out.
Now imagine you want an internship. You don't know what to put on a resume. You don't know professional email etiquette. You don't know how to interview. You don't know the right professional dress. You may never have been in office building. And if you don't get the right internship, you'll have a very hard time getting your first job.
I founded The Opportunity Network to fill in these gaps. When Hong Deng, an OppNet student who is a senior at Pomona College, shared her own story at our Night of Opportunity Gala, it was more powerful than anything I could say, so I'm passing it on to you:
"My dad came to the U.S. from China when I was 7. He arrived here and knew no one. He took a job washing dishes. My mother and I came here seven years later, speaking no English.

My mother's first job here was making Chinese dough for dumplings in a basement in Chinatown, sitting in a room with bad air for 12 hours, with tiny breaks. At home, I escaped into homework whenever my parents fought, or I used extracurricular activities to stay away from home.

I had no idea how to apply to college. My family had no networks. The Opportunity Network introduced me to Pomona College. Three years after I arrived in the U.S., I was on my way there. I'm proud to tell you I will graduate Phi Beta Kappa this May.

Two years ago, my mother died from a liver disease. Knowing no English, my mother couldn't read hospital signs or comprehend doctors. She often missed appointments. Sometimes took the wrong medicine. At Bellevue, I looked into the panic-stricken eyes of others bewildered by the signs and forms, and it planted a seed in my head.

Over the past two years, I developed Health Bridges, which trains bilingual college volunteers to help people like my mother navigate the hospital system. I just won a grant to make Health Bridges a reality."
Hong Deng's story is just one of thousands. Every day our country misses out on the talents, dedication and creativity of students like her because we don't give them the tools they need to go to college and launch a career. It's time to change that. I hope you'll join me in opening the doors to young people like Hong Deng everywhere.
REAL LIFE. REAL NEWS. REAL VOICES.
Help us tell more of the stories that matter from voices that too often remain unheard.