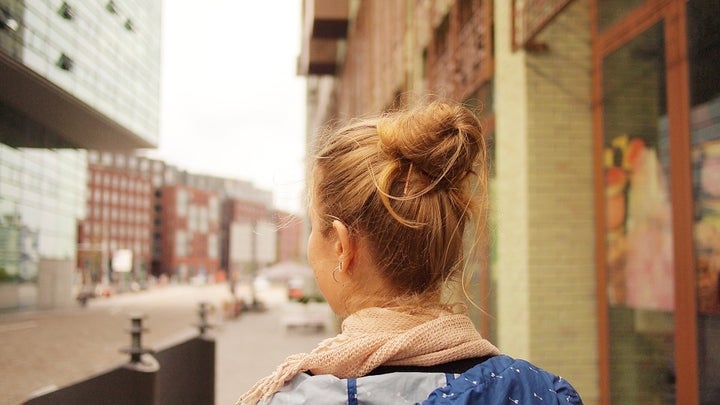 High school students across the US are just months away from graduation — it's an exciting time filled with pranks, games and prom preparations. However, the months leading up to graduation can be just as stressful as they are fun. The majority of students are worrying about personal statements and essays for their college applications, and will need to make major life decisions as they select a school and home for the next four years.
But for some, there's an alternative path in store. Enter: the gap year. Gap years are a common trend in Europe and among hostel-goers (20 percent of Hostelworld users are on gap year or sabbatical, and of those only 13 percent are from the US.) — many young students take time off between high school and college to travel, learn about themselves and the world.
In the US it's not quite as common — at least not yet. We're starting to see public figures, like Malia Obama, embrace the gap year. And in a survey of US citizens, Hostelworld discovered that younger generations in the US are increasingly interested in the idea of taking time off. Over half of Americans surveyed between the ages of 18 and 30, who have not yet taken a gap year, said they would consider doing so at some point in the future. And 69 percent of those people would most like to spend that time traveling.
It's also worth mentioning that gap years don't necessarily have to take place between high school and college. The reality is that you can take a gap year at any point in time. Approximately 58 percent of people surveyed who have taken a gap year did so after college, in their 20s, 30s and beyond. The traditional concept of a "gap year" is rapidly evolving, as people of all ages more readily embrace time off and embark on long term adventures later in life.
Why the surge of interest in taking a gap year? Regardless of where or when, there are key benefits associated with taking extended time off, especially to travel.
There's an epidemic in the US. According to Project: Time Off, more than half of American workers left vacation time unused last year. In total, this adds up to 658 million unused vacation days. But time off is essential—it helps you relax and recharge, increases productivity, and improves your mental and physical health.
The good news is that taking time off to travel is contagious and can easily become part of your routine. Those who take extended time off are more receptive to doing so again in the future. This is especially true of those who traveled for long periods of time — approximately 86 percent of people who took an extended trip said they would consider taking a gap year in the future. Give it a try. You're likely to find that it's worthwhile and builds good habits for a healthy body, mind and soul.
Learn Outside the Classroom / Office
Whether you take a gap year before college, or in the middle of your career, it's bound to be a rewarding experience. In fact, of those US citizens who spent their gap year traveling — 83 percent said they learned about the world, 80 percent said they had new experiences, 67 percent said they learned about themselves and 61 percent said they made lifelong friends. Travel leads to interpersonal growth that you can't always find in a traditional classroom or office environment. Even Facebook founder Mark Zuckerberg has announced that 2017 will be his year to travel and meet new people.
Getting out there to see the world, and putting yourself in new situations builds skills like resourcefulness, understanding, independence and more. It's also an opportunity to engage with new cultures and meet people from around the world, which is a huge asset that can help you succeed in your career and later on in life.
Travel experiences can even improve your resume. Popular travel blog Nomadish wrote on this topic and acknowledged that although some may believe travel experiences can deter prospective employers, the reality is that the real world experience that travel offers will help you develop many of the skills and experiences that are valued by employers. The real question should be — "do you really want an employer who hates travel?"
Today, approximately 20.5 million US citizens are enrolled in a college or university, and that number is on the rise. With college education becoming more and more common, travel is a great way to set yourself apart from the competition and stand out. And that same differentiator can carry through to your professional career.
There is a common misconception that you need a lot of money to travel the world. In fact, a lack of funds is the number one reason people say they wouldn't take a gap year. But this perception is misplaced. Research shows that UK citizens spend an average of just $3,820 to take a gap year traveling. You don't have to spend a lot of money to get a lot of value. Travelers can book beds in hostels for as little as $10 a night, cook for themselves, venture off the beaten path—there are loads of ways to travel affordably. By comparison US citizens spend an average $24,061 for one year of college tuition. The price of one year's rent in major US cities is also on the rise. Still think a gap year is the less affordable option?
Gone are the days of a linear path from high school to college, to career and then retirement. Extended time off is an important piece of the puzzle that provides benefits at every stage of life. It's never too late to meet the world.