Paris has a deeper and stranger connection to its underground than almost any city, and that underground is one of the richest. The arteries and intestines of Paris, the hundreds of miles of tunnels that make up some of the oldest and densest subway and sewer networks in the world, are just the start of it. Under Paris there are spaces of all kinds: canals and reservoirs, crypts and bank vaults, wine cellars transformed into nightclubs and galleries. Most surprising of all are the carrières--the old limestone quarries that fan out in a deep and intricate web under many neighborhoods, mostly in the southern part of the metropolis.
More information on Paris and the catacombs can be found in the February 2011 issue of National Geographic magazine, on newsstands now.
All photos by Stephen Alvarez for National Geographic.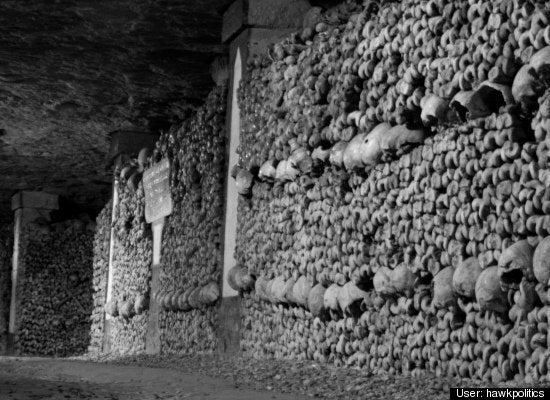 Catacombs of Paris