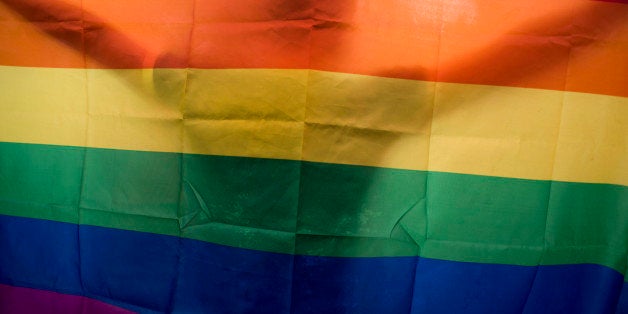 I've been described as 'radical' by the Vatican; it's pretty funny really. I have no idea what some people find so radical about accepting 100 per cent of people on this earth.

As a movement, NETWORK, America's National Catholic Social Justice Lobby relates to everyone in society and that obviously includes the LGBT community. I've witnessed the amazing courage of folks in the LGBT community, who have come out and spoken publicly and respectfully on what had been taboo subjects. Because of their bravery, all of us have discovered we know at least someone - a friend, relative, colleague, whoever - who is LGBT, and I think that's been huge in moving society towards greater acceptance. What has been the challenge, at least in the United States, was that, until the last few years, many in that community were hidden and discriminated against if they were at all public. What I see now is the former intolerance towards LGBT people being gradually replaced by an intolerance towards the opinion that LGBT people aren't equal or somehow don't deserve acceptance. That's progress.

I wonder if the challenge for some people in dealing with anxieties around sexual definition is their own lack of working through their sexual identity. When we're comfortable in ourselves, outside things can't threaten us. I know, when I'm nervous about something, it's usually got something to do with me and my own unresolved stuff. So I wonder that when folks are angry or judgmental or prejudiced if it's a reflection of their own insecurities. And I think there are some people within the Church, some priests and bishops included, that haven't wrestled with their own sexuality and instead spend a lot of time worrying about everybody else's. I think it comes from needing to judge others to feel better about oneself, or projecting onto others the things that one fears.

You know, the Bible doesn't really say anything about LGBT people. There is that line in the book of Leviticus, but really, give me a break! That is not the LGBT community as we in the 21st century understand it. Instead, what I see over and over in the gospels is Jesus walking towards all kinds of folks. The scriptures say repeatedly that you should walk towards everybody, no exceptions. If some folks have a sexual identity that's different to mine, so what? God doesn't make mistakes and if that's how folks are created, then that's a reflection of God's love too. We need to wake up to the fact that love is a wonderful thing, building families is a wonderful thing, and there are a variety of ways to do either. I recently met someone whose priest had refused to marry their daughter because her fiancé was raised by two mothers; I was stunned. Finally they found another priest who was wonderful and worked with the family. To me, if folks have loving, supportive relationships, that's what matters.

On our last bus tour, I met a young woman who had escaped from a program to 'cure' her of being gay. She's now married to her female partner and together they have a baby - she was just radiating joy! But then she started telling me that some years before, her Christian family had sent her away to a curing program. Her father - a preacher - told her that she was possessed by the devil, and she even came to believe that herself for a while. I don't know how she had the courage to break out of it, but five months in she ran away and hasn't had contact with her family since.

I could feel her anguish in the judgement from her family, but also her relief in being true to herself and trusting that she wasn't wrong or crazy or possessed. And now she and her partner have created a wonderful new family. She is doing community organizing now and said that she has come to realize that in many ways she's doing what her dad did in trying to nurture a community, but she hopes she's doing it with less judgement. It just brought tears to my eyes.

As a person of faith, I think we're called to radical acceptance of everyone, which means that I see God at work in all people, and if I'm busy fighting you, I'm actually fighting God. If I'm judgmental of you, just because of how you breathe and who you are, that anger will consume me and I can't be myself. When folk hate or reject LGBT people, it affects the person who is doing the hating. If you spend your energy being fearful and criticizing others, that anger erodes who you are and really limits the joy and love that Jesus calls us to.

My advice to anyone who has a hard time accepting LGBT people is to get to know them and hear their stories. I think that's what Pope Francis is talking about when he says that to build a community of peace we have to understand that realities are more important than ideas. For me, that means we have to listen to people rather than making assumptions about them. Anyone can create their own theory and feel very sure about what LGBT people are or are not, but when you meet people it changes everything. Talk to people. Be open and accept the truth of who people are. That's all we need to do.
This story is an extract from the book 'Christian Role Models for LGBT Equality', recently published by the UK charity, Stonewall. The book, which features a foreword by Bishop Senyonjo of Uganda, includes 20 stories from Christians from across the world (including the USA, Eastern Africa, Western Africa, the Caribbean, Russia, Poland, South America, East Asia, the Pacific and the UK) who have spoken out about how they have embraced LGBT equality within their faith. The book will be distributed internationally to help Christian groups and leaders positively engage with LGBT people. It can also be accessed online at Stonewall UK.
Popular in the Community