A man is offering kids a shoulder to cry on.
The viral video above features a martial arts instructor telling a boy named Bruce "It's OK to cry" after he begins to sob after breaking a block.
"We decided to share this part of his initiation test to encourage all of you to not only allow your sons to cry when facing emotional stress, but more importantly, patiently walk them through it," CATTA wrote on YouTube.
In the video, you can see Wilson guiding Bruce as he attempts to break a block with his fist. When Bruce finally does it, he begins to cry, prompting Wilson to ask why he is crying.
"It's OK to cry," Wilson tells Bruce in the video above. "We cry as men."
When Bruce tells Wilson he is crying "because it's hard to punch through [the block] with my left hand," Wilson responds in a gentle manner. He then uses the situation to communicate a larger message to the young boy, telling Bruce that in life, you have to push through resistance.
"Being a black man in this country, you're going to need mental fortitude. You're going to have to be strong here," Wilson said, pointing to his brain. He then makes a fist and says: "More so than here."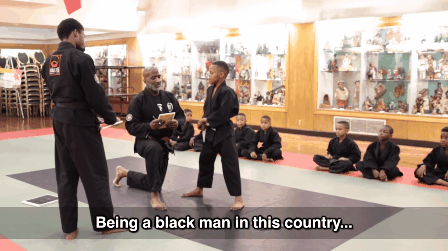 "And it's good to cry so you can work through that emotion, so when it arises again, you can push it to the side, and do what you gotta do."
The talk clearly has an impact on Bruce, because when he attempts to break the block a second time after their conversation, Bruce does it on the first try: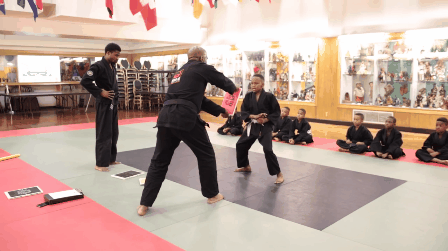 Related