It has been a crazy whirlwind of a tech-infused epicenter here in Las Vegas, Nevada at the biggest consumer electronics show on the planet, CES. The final day is just about to kick off but before it does, here are some of the highlights from the past few days that you need to know right now.
Let's talk celebrity, first. What's technology with a few notables names to make drive the messaging even further. This year not only were such notables as actor Neil Patrick Harris, legendary rock guitarist Tommy Shaw from Styx (who stopped by Gibson Guitars' ultra-tricked out tent-of-sorts on the Convention grounds), former NBA giant Shaquille O'Neal, actor Ray J, legendary rock guitarist Slash, and a ton more made various appearances through the Convention Center.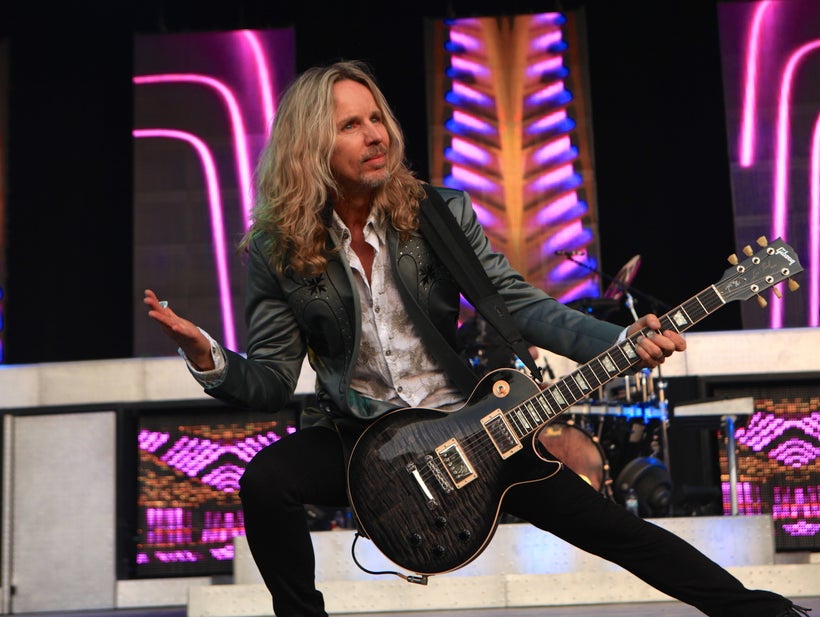 The best in tech from around the world is all across the massive exhibit floors in both the Las Vegas Convention Center and Sands Expo. Countries like Taiwan even have large spaces representing the best in tech start ups from the region. Everything from mini robots called Roboelf to technology that helps one sleep more deeply from a company called SleepBank were shown as many people buzzed around the displays. German airline giant Lufthansa held court at the chic Aria Hotel and Casino. Entitled Telekom Fashion Fusion & Lufthansa FlyingLab, the event gave an opportunity for the company to unveil such prototype technologies at CES as smart glasses for flight attendants, a smart chair, a blanket with multiple heating zones and slippers that allow you to play video games with your feet.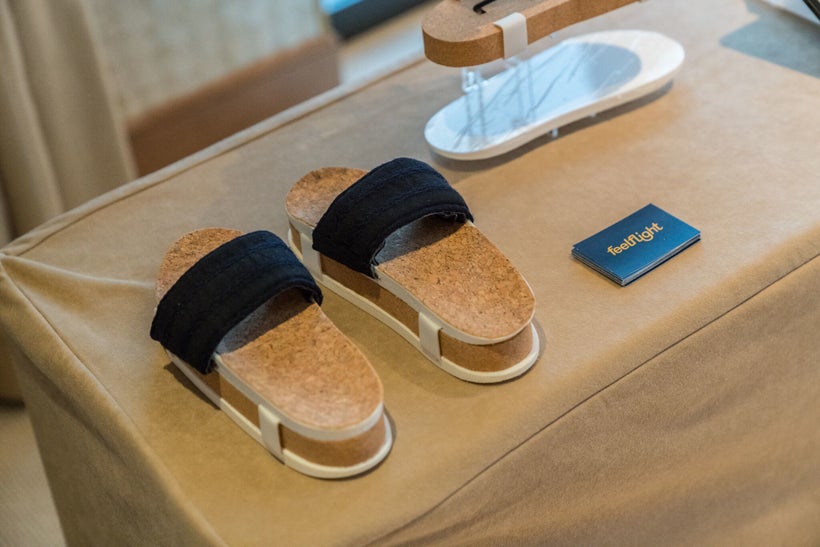 Announcements were made left and right by such major entertainment forces as Cirque du Soleil. For fans of the brand you can now access the KA show even more deeply via social media technology. The company has worked with Snapchat to release a custom KA-themed lens to enable fans to appear in the show's masterful makeup and costumes.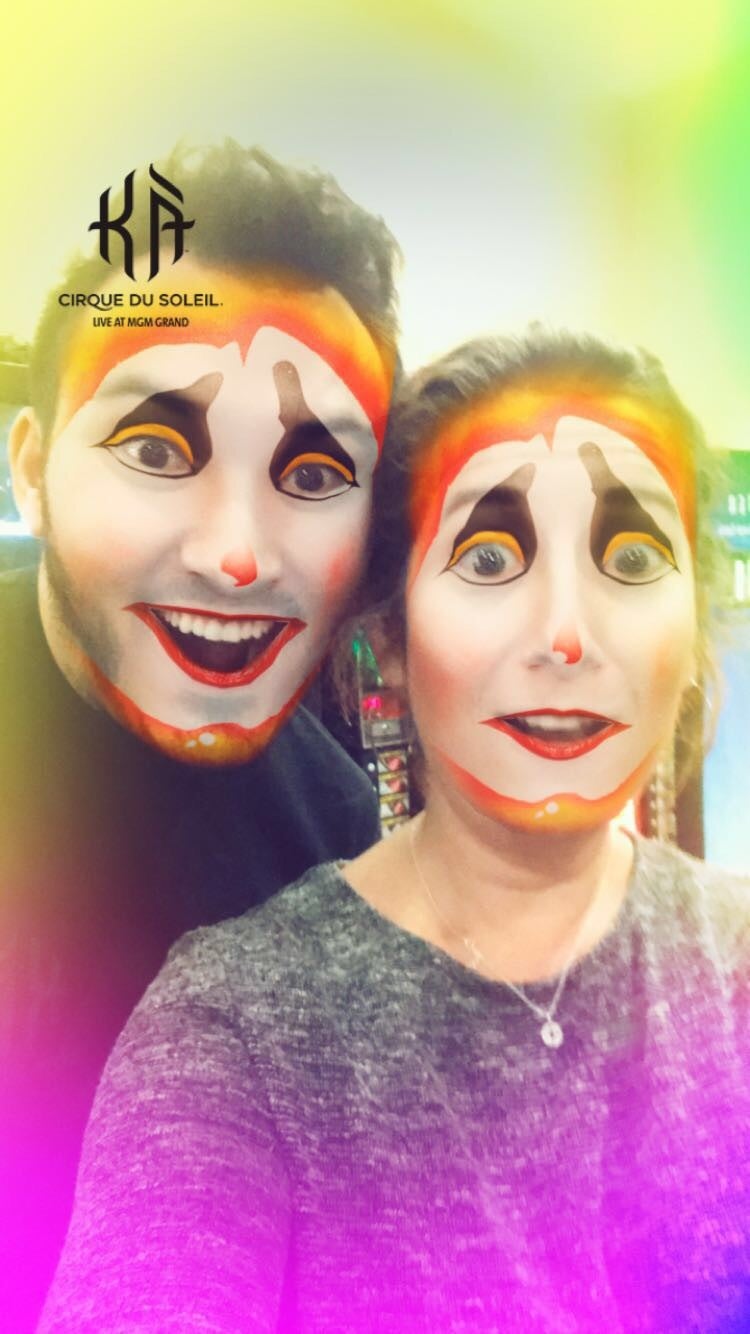 Naturally there was plenty to do at night after the official close of each day. Included in this was the first annual AdvancingDiversity Awards. Companies such as Disney/ABC, Ascential, Facebook, Google and Oath (home to HuffPost) sponsored the various awards of excellence in this area and included recipients from such companies as Nielsen and Crowdfunding. Though not part of the awards, a stand out in a conference that did not feature many speakers or spotlights of color, is a company-to-watch called Enseo. The Enseo solution enables hotels to engage more deeply with their guests by providing them with content choices via such platforms as Netflix and Hulu, and Bluetooth connectivity all through the guest room TV. Enseo CEO is Vanessa Ogle - a Latina tech entrepreneur.
But no matter whether an entrepreneur, executive or any position in between, it's all about hitting the various locations for all kinds of things to eat while rushing from one place to another. For example, Wired magazine took over the Sugarcane Cafe inside the Venetian to create The Wired Cafe where tons of people were networking while eating ceviche or sipping complimentary espresso from Illy or drinking power-packed smoothies made by a smart-enabled blender called NutriBulletBalance. Super yum!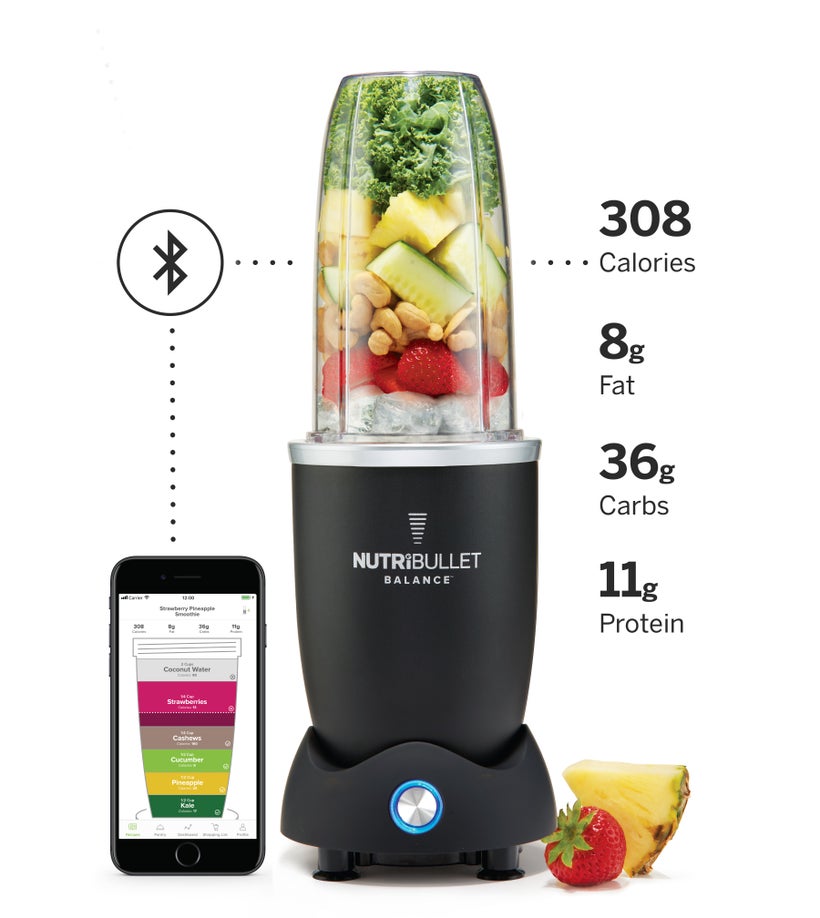 But it's really all about the tech! For example, for those looking for new ways to power charge your devices, a company called Raboo has just developed a way for you to obtain 30%-50% more battery increase in battery life.
This year at CES, guests were invited to peek into the future of sleep. Sleep tech company Reverie®, known for its customizable mattresses and innovative Adjustable Foundations, showcased the Bed of the Future—a concept bed featuring everything from a fully integrated sleep system, to voice command comfort and even mind control motion. Here's the CES experience through their eyes.
Anything tech and healthcare related is big at this show. A company called CompassHealth is being talked about right now given its AccuRelief product. It uses TENS technology to provide instant relief for muscular, joint or arthritic pain anywhere on the body and works by blocking pain signals before they reach the brain using soothing, electrical pulses.
Buzz around a company called Ashley Chloe, Inc was high since the company nabbed not one but two CES Innovation Awards. One was for the company's Ensembl smart modular home entertainment system. The other is for the company's Rowkin Ascent wireless earbuds.
MagicCube announced the offering of a screen that enables the display of a regular consumer mobile device to be used as a PIN entry device by payment networks, taking the term mobile payments to an entirely new level.
And there many, many robots throughout the exhibits, but a particular stand out was the iPal. It's intended to be a playful, affordable humanoid robot that serves as a social companion, educator and safety monitor for children, as well as the elderly. It actually runs on the Android operating system.
Anything baby-related was also very big during CES. In fact, Motorola debuted its Halo+ all-in-one over the crib Wi-Fi monitor and sleep companion during the show. It's an innovative baby monitor that mounts directly on your crib or wall, giving you a full overhead view of your child while also helping to soothe the baby to sleep.
In addition, new takes on docking stations were also present during CES. iMate is now the only docking station that also comes with a certified Apple Watch Charger. Apple users can finally leave the adapters of their favorite Apple devices behind given iMate's one-stop capability for both charging and synching.
And finally, some of the powerful keynotes and more give great indication of additional tech trends to come so that you can be further set for 2018.
Now you can see why this is the biggest tech show in the world! With nearly 160,000 attendees from all over the world, CES is either a must-attend and must-know for anyone interested in tech. And today, that's just about every single one of us. And now you've seen many of the trends for which to watch for the coming year.
Calling all HuffPost superfans!
Sign up for membership to become a founding member and help shape HuffPost's next chapter
This post was published on the now-closed HuffPost Contributor platform. Contributors control their own work and posted freely to our site. If you need to flag this entry as abusive,
send us an email
.