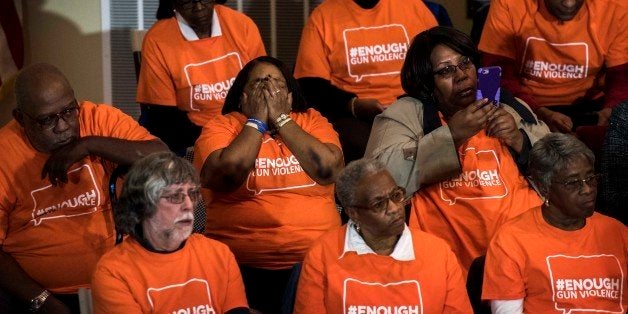 After watching the Republican and Democratic parties' presidential primary election debates and some of their respective campaign TV ads, one thing is unambiguously clear. The votes of the African-American and Hispanic communities will determine who will be the next president of the United States.
Our vote is the exercise of power to determine our respective destines. Section "5" of the historic Voting Rights Act of 1965 provided that no material change affecting voting opportunities under the Act until the Attorney General of the United States had determined that such change did not have a discriminatory effect on voting opportunities in certain States with a history of preventing or limiting such opportunities,
In 2013, in a 5-4 split, in Shelby County v Holder, Chief Justice Roberts ruled that the Voting Rights Act "had achieved its main purpose. Specifically, the Court overturned Section 4 of the Act, which laid out the formula for determining which states had to seek approval prior to enacting new voting laws. Justice Roberts reasoned that by 2013 the objectives of the Voting Rights Act of 1965 had been achieved because there were virtually no racial barriers to voting at that time in the United States.
Some may remember that in some southern states with significant percentages of African-American and Hispanic voting age populations that, within 72 hours to a week, these states passed several laws restricting the opportunities to vote. Although unstated, the conservative Justices of the Supreme Court could not have been unaware of the strategic role African-American and Hispanic voters played in the election and re-election of Barack Hussein Obama as our nation's first African-American president of the United States.
In the current Democratic party primary contest between Vermont Senator Bernie Sanders and former Secretary of State, Hillary Rodham Clinton, the potential votes of African-Americans in certain key states such as Alabama, South Carolina, Michigan, Texas, Georgia Virginia , Arkansas, and Ohio, for example, are regarded as being decisive to their election.
As such, this makes it especially important that African-Americans vote with their head rather than their heart based on "feel good" expectations because they are "more familiar" with Clinton than Sanders.
The real critical political issue is which candidate has a program that will confront and structurally change race-based policing in our respective communities, homelessness on our streets, shockingly high unemployment of Black men between the ages of 17-34, opportunities for tuition free education at our public colleges and universities, and a cessation of the repetitive school drop out-to unemployment to prison pipeline in many of our communities.
The Democratic primary this Saturday in South Carolina is one where African-American voters should especially follow the advice of the legendary labor civil rights leader A. Phillip Randolph. He reminded us in the 20th century that Negroes had no permanent friends or permanent enemies, only "permanent interests." He said that your "enemy" today, could be your "friend" tomorrow. Your friend today, your enemy tomorrow. "We Negroes," he said should vote for those persons who best addressed "our permanent interests."
This is THE moral and political challenge facing African-American voters in the various up coming state primaries.
Popular in the Community