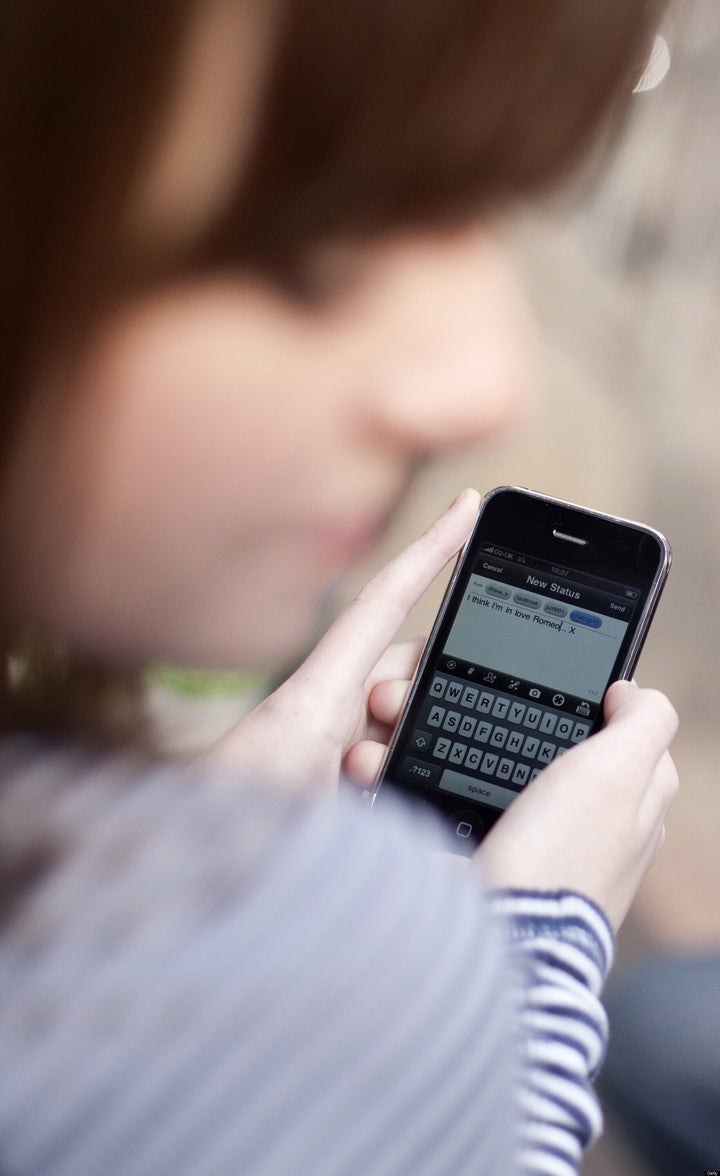 More than two thirds of 18- to 29-year-olds in America have a serious gap in their education. They have little knowledge of a work that has informed generations of literature, government, philosophy, and social behavior. And, more importantly, they are divorced from a message that has brought comfort, inspiration, and hope to millions.
The Bible has yet to beat the perception of being a dusty old rule book among millennials largely because to substantiate relevance and garner interest, the text first must be read. According to LifeWay Research, 67 percent of "millennials" don't read the Bible or other sacred texts. This certainly would account for the results of a 2009 poll conducted by our organization that found that more Americans mistakenly attributed a scripture passage on poverty to President Obama, Oprah, or Angelina Jolie than to the Bible. Only 13 percent correctly identified the passage as being from Scripture.
While these statistics are not surprising for those of us who have followed trends in Bible readership, it is never the less disheartening.
But a further decline in Bible readership is far from inevitable.
As I see it, our job at the American Bible Society is to challenge the notion that the Bible is outdated and irrelevant, provide its content in a wide range of formats that appeal to millennials, and then demonstrate how the Bible addresses the most pressing issues of our day.
When a reader is engaged, the Bible is a round-trip adventure, full of mystery and the miraculous. It is a sacred text that offers hope, contains the language for reconciliation for families, peoples, and tribes, and is a proven path toward the redemption of social injustices at home and around the world. In fact, a recent study by the Center for Bible Engagement found that individuals who read the Bible four or more time a week will curb or annihilate destructive behaviors like promiscuity and drug and alcohol abuse.
Even those with no appreciation for the spiritual benefits of reading the Bible should recognize what the decline of Bible readership means for America. Biblical literacy has formed the basis for a shared vocabulary, values system, and social mores in America. Without this common foundation, Americans are more disconnected from one another.
The reasons behind a decline in Bible readership among millennials are not definitive, but can certainly be surmised. Young people in America have more media vying for their attention than ever before in history. According to the Pew Internet and American Life Project, one in three teens sends more than 3,000 texts each month. Add in time spent watching TV, on the computer, and the new iPad apps and what we have is a generation barraged by media and their messages.
While it would be easy to view the situation despairingly, I am frankly excited by the challenge. The same technologies that consume attention are allowing us to provide people of all ages with anytime-anywhere access to Scripture.
The millennial generation has had a level of control over its communication streams unlike any generation in history. Where once our choice for nightly news was between one of three network television channels, today's young people can choose to receive their news from thousands if not millions of sources. They can also choose to forego news altogether in favor of the latest YouTube sensation, their favorite iTunes download or the most recent blog post from their best cyber-friend (who they may or may not have ever met face to face). The point is that millennials are customizers. They are shaping their own channels of communications and bypassing gatekeepers.
This new dynamic has pushed the American Bible Society to become more creative with our Scripture delivery methods. The message of the Bible is unchanging, but how we deliver that message not only can change, but must.
Social networking has proven to be a valuable conduit for reaching millennials with the Word of God. Interspersed with the latest tweets from a favorite actor or comedian come portions of Scripture in a Twitter feed. Between receiving reminders of a friend's upcoming birthday and an update on someone's new crop in Farmville, some millennials are reconnecting with the Bible on Facebook through the ABS group page and the Scripture verses, daily devotionals, and a 28-day Scripture journey called "Refuge" available through the page.
We've created new tools that put the user in the driver's seat of their Bible experience. Whether it is an infinitely customizable search tool at biblesearch.americanbible.org, a Scripture series based on user-selected themes like faith and divorce at journeys.americanbible.org, or the ability to connect with an online community and share their own faith stories on Share Your Story Now (SYSN.org), the American Bible Society is developing new ways to engage with millennials around the Bible.
Through the Get the Truth campaign, the American Bible Society invites concert-goers to text TRUTH to 31452 to receive daily Scripture sent to their phones. In just a few short weeks, more than 100,000 people have started receiving daily Bible verses via text messages. Through collaboration with Christian music artists like 12-time Grammy Award winner Kirk Franklin, Latin Grammy-nominated rock band Rojo, and Sidewalk Prophets -- the 2010 Dove Awards pick for Best New Artist -- youth are being inspired to learn more from a favorite celebrity about what the Bible has to say to them.
From the first-time reader to the seasoned theologian, we're helping people go beyond Bible awareness to truly engage and experience God's Word in life-changing ways.
It is our job not only to create the tools we think they need but to make a case for why they should even care that these tools exist. Millennials want to be heard and understood. They demand a role in shaping when and how they give and receive information, using it to place their thumbprint on the world.
If efforts to increase Bible literacy are successful, society will have more than enough compassionate souls to manage global warming, poverty, injustice and other social ills.
If we are privileged to watch this happen, no one will be able to take the credit--the Bible reads for itself.
Calling all HuffPost superfans!
Sign up for membership to become a founding member and help shape HuffPost's next chapter