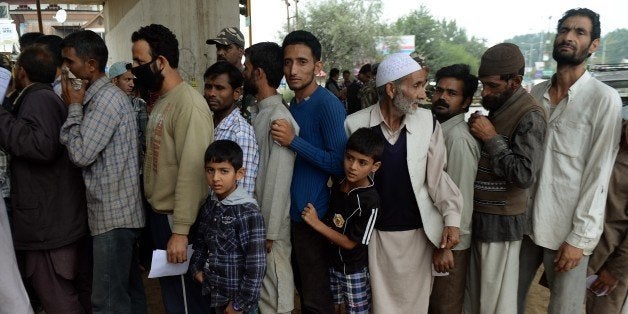 The world is probably the "youngest" in the history of civilization, as young people now represent the largest proportion of the population. Young people used to be considered the "future of the world," but now they occupy the present, and they are shaping the world now. Despite being the face of the world, they are also a generation facing a world comprised of complex challenges, the biggest of which is unemployment. And for women, the challenge is even bigger, as they confront a glaring gender gap.
The challenges are enormous and complicated by higher education fees, political unrest, terrorism, and poor governance. But the opportunities are abundant too. Young people cannot rely on public sector jobs for economic security, as those avenues are already super-saturated. However, the self employment and private sector has a lot to offer young people. Passion and education must play the biggest role in the self employment of young people. The more passionate and educated young people are, the more they will be able to turn challenges into business opportunities. For example, social media has been used by big brands to reach out to new markets. Young women of the Northwest of Pakistan with limited access to the mainstream market have innovatively used their artistic skills and social media to launch and run their business, thus moving one step forward in getting economically empowered and creating new jobs in the market. Young women who live in gender-restrictive environments are using social media to market the handicrafts and traditional accessories they have produced.
One inspiring example from Pakistan is Muhammad Sabir, who was born in the slums of Lahore, where most of his family members had to beg, sort through garbage or sell newspapers. But through his entrepreneurship skills, he found resources to complete his education, then helped other children in the slums also gain an education. He then started a self-help community initiative to build homes for people living in slums. Today, he is among the leading human rights activists in Pakistan.
Entrepreneurship has become the new trend among young people. According to Office of Disability and Employment Policy (USA), nearly 80 percent of would-be entrepreneurs in the United States are between the ages of 18 and 34, and a 2005 poll from Junior Achievement (JA) found that 68.6 percent of the teenagers interviewed wanted to become entrepreneurs, even though they knew that it would not be an easy path.
With entrepreneurship becoming the trend, entrepreneurship education is needed to facilitate self-employment in young people by honing their passion and creativity to meet the challenges of starting their own businesses. In Pakistan, our organization works with young women of conflict areas to teach them how to manage their businesses, raise funds and link them to financial institutions that can provide them loans for starting their businesses.
For today's young people, achieving success as an entrepreneur is about being educated in managing existing resources and being able to turn challenges to opportunities. It's about taking responsibility over a situation rather than being a silent spectator. Youth who take responsibility end up being self-employed through their entrepreneurship, become the leaders for solving community issues, and also create jobs for other young people. Today, young people need to learn how to fulfill and follow their own dreams- identifying those dreams and following them will solve part of the problem.
Gulalai will debate her ideas with other young global entrepreneurs at the IMF's 'Youth Dialog' being held on Tuesday at 4:00 p.m. as part of the IMF / World Bank Annual Meetings. It will be webcast live on this page and on imf.org.
Related
Popular in the Community