We were immediately impressed with Havana's charm of old cars, the architecture and history of Old Havana, and the numerous excursions to choose from.

We also soon discovered many of the challenges Cuba as a whole, and Havana specifically, face as tourism begins to invade it shores. The invasion will come through new cruise line stops, new commercial flights from the US, and the general increased interest of Americans as relationships between the two nations begin to improve.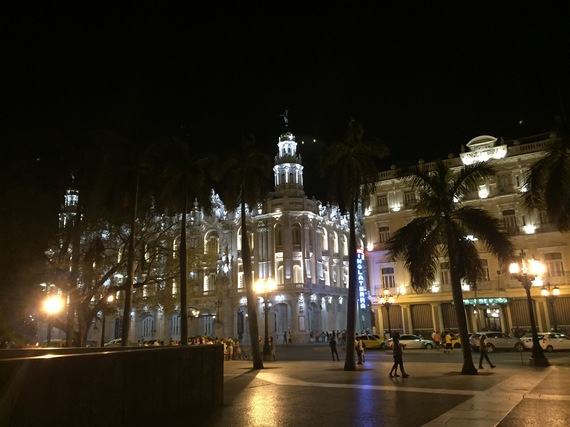 Some of the key challenges include: preserving ecosystems, coastal habitats, and marine environments, clean marinas and sustainable ports, need for rapid development of new infrastructure, need for sustainable food supplies to meet increased demand, development of sustainable tourism and coastal sustainability master plans and management strategies. Perhaps one of the most important challenges is finding ways to involve the people of Cuba in the solutions to these challenges in such a way that they will also share in the benefits.
Our first meeting was with Fernando Bretos, Executive Director of Cubamar, a program of the Ocean Foundation. Cubamar has been promoting exchanges related to marine science for a couple of decades in areas such as coral reefs, coastal habitat, and sea turtles. From this meeting we are pleased to report that the Patel College of Global Sustainability and Cubamar plan to sponsor a turtle from Cuba in this years Tour de Turtle race. Our turtle will be racing for the cause of Sustainable Tourism.

Fernando stated: "CubaMar, a Project of The Ocean Foundation, looks forward to this new collaboration with USF and our Cuban partners with home we have been collaborating since 1998. Cuba is facing major changes, particularly in terms of impacts from tourism. Cruise traffic, coastal development and overfishing present challenges that will require strong collaboration and creativity. Cuba is our last chance in the Caribbean to do things right and avoid the fate of many other destinations such as Cancun. USF brings a formidable team with experience working around the world on sustainable tourism development."
We also met with Commodore Diaz Escrich of the Hemingway Yacht Club. We discussed the challenges of the infrastructure not in place to handle the large number of tourists who will soon be arriving in ports and marinas from both cruise ships and private yachts. We discussed possible solutions such as the Florida and NOAA Clean Marina initiatives, port sustainability strategies developed by the USF College of Marine Science (CMS), and pump out stations that would go to biodigester that could convert both sewage and food waste to biogas energy.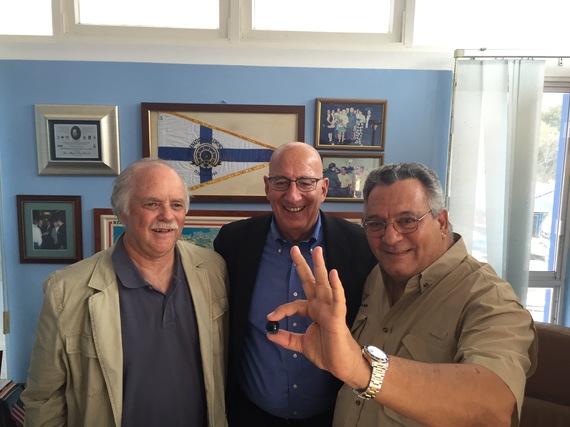 A biodigester can easily converts 5000 tons of waste into 3000 CF/Ton or of biogas which can used or 100 KW of of electrical energy. Converting the food and sewage waste in the harbor could provide for all the harbor energy needs with additional energy available for the city of Havana.
We then met with Dr. Patricia Gonzalez where we discussed possible collaboration for enhancing and protecting coastal habitat and marine environments through the Blue Community strategies, ocean policy models developed by the USF CMS, and joint education programs that share and teach best practices.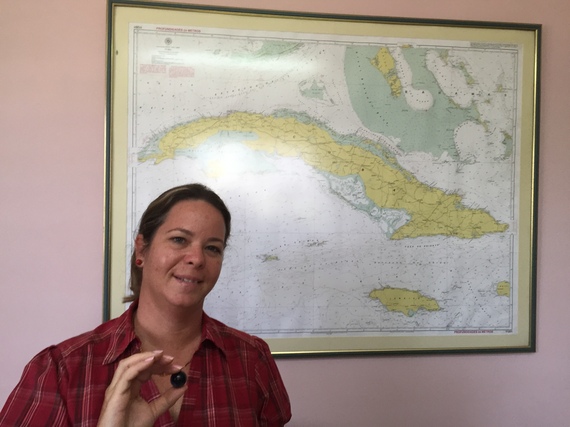 Finally, we met with a University of Havana tourism faculty expert who expressed an interest in the expertise PCGS offers in both coastal sustainability and sustainable tourism that he stated were both so closely integrated. Discussions included the need to better manage coastal habitat, including fishery management and the development of new fishery initiatives, such as our partners at the Anna Maria Fish Co. & Healthy Earth have begun in Florida. Dr. Salinas stated that two key challenges from his perspective are to develop funding mechanisms to rapidly improve and build needed infrastructure, and to develop business models that will provide the people of Cuba both a living wage and the opportunity to occasionally enjoy the Cuba tourism resources that they provide for others.
Building new infrastructure, if done sustainably, will go a long way toward providing the economy development that will allow Cubans to participate in this new resource development.
Cuba does have many challenges and it also has many gifts that other tourism destinations around the world might do well to examine. Some of the key gifts that we observed include deliberate policy promoting sustainable tourism, cleanliness, pedestrian friendly, local food emphasis, people who are interested in and working to protect and conserve natural resources, and friendly people to welcome guests.
In 1997, following tourism development that seemed to pay little attention to environmental or cultural impacts, the Cuban government specifically defined sustainable tourism in a new law (Ley 81). In a recent update on the "Current State of Sustainable Tourism in Cuba", Swen Waterers reports, "According to this law (also known as Ley del Medio Ambiente de la República de Cuba), the focus is on mitigating negative impacts through strict regulations regarding power usage and import of produce, and focusing on ecotourism as a way to leverage from its rich natural heritage consisting of six UNESCO Biosphere Reserves, six Ramsar sites and nine World Heritage Sites."
We were impressed that a city of over 2 million people seemed to have relatively clean streets. We also noticed that there were no fast food restaurants to be seen. While Cuba may have better street cleaning services than other places in the world, we couldn't help put wonder how much the lack of fast food restaurants was contributing to less pollution, as well.
The orientation toward pedestrians was impressive. For example, The Malecon is a five mile (8 KM) sea walk that stretches form the Havana Harbor to Old Havana.
The Malecón continues to be popular among Cubans, especially among those of lesser means whose other means of entertainment are limited. It is also a place where new private businesses are springing up and a place where poorer families can create small street businesses and individual fishermen can cast their lures.
Old Havana is a UNESCO world heritage site and the 2 square mile areas is accessed primarily by walking.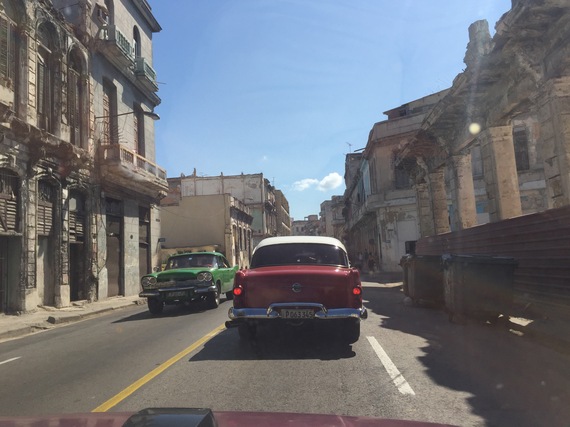 The lack of fast food also means that people are more likely to experience local food. Cuban agriculture accounts for less than 10% of the GDP, but employs 20% of the nations workforce and utilizes about 30% of the countries land. Urban farming is also promoted. In Havana for example 90% of the city's produce comes from local urban farms and gardens.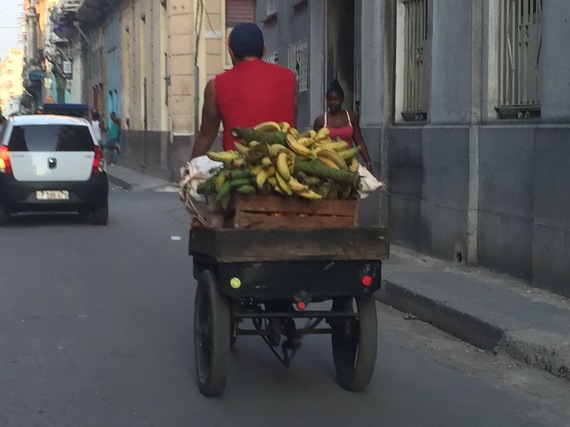 These are all strengths that if kept intact and protected will draw tourists to the unique Caribbean experience unlike many other tourist destinations. There is much for other destinations to learn from the way Havana has developed.
We now hope to move forward with new sharing, collaboration, and co-creation for sustainable tourism. We hope you may wish to join us in this effort.
As Richard Berman, director of the USF Patel College of Global Sustainability said, "We share a great opportunity using sustainability as a common goal to share our experience, research, and interest with their culture research and history at a crucial time in their country's civil society. We look forward to a long term, active partnership of exchange, research, and collaborative projects!"
We look forward to our next visit to Cuba where I hope to share some best practices from our own local areas as well as around the world. We also look forward to learning more from Cuba on their sustainability best practices and their culture that is contributing to a better quality of life for both visitor and resident alike.