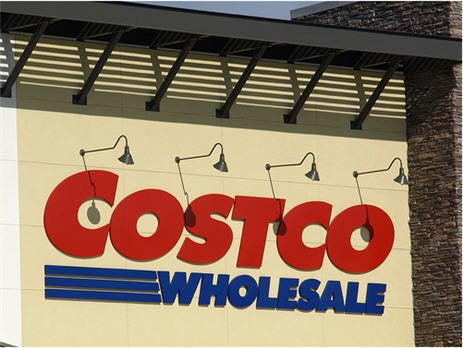 Saturdays are sometimes a day for recreation or reflection. However most of the time it is a day for errands, such as run to the dry cleaners, get to the drugstore, drop the dog off at the groomer. But no matter how many chores exist, there is always time for my favorite task of the day -- cruising for free food. You see, weekends are about shopping, and merchants need to do something extraordinary to drive you into their store. As a member of the "me" generation, there is nothing more rewarding than something for nothing. Haven't you ever said to yourself, "It's lunchtime, where can I eat cheap; or better yet, for free?" In these tough economic times, when the going gets tough, the tough go sampling.
To the uninitiated, the top four stores for such a pursuit are Costco, Publix, Whole Foods, and Crown Liquors. These varied stores are willingly competing against each other for your food and entertainment dollar. All are very different, so one must choose based on their individual demographic. In other words, how hungry and shameless will you be when returning to the same free sample station eight times? Today I will only discuss my favorite, since the others are too classy for me. My criteria has always been quantity over quality.
Costco is big, loud and family oriented. This means you will bump into relations, neighbors, and people you owe money to. The ambiance of concrete floors and metal ceilings is perfectly conducive to a grazing extravaganza. As you cruise with your wagon filled with 114 rolls of toilet paper (so you appear to be a real shopper, not just a moocher), you will note many others acting similarly. Do not be alarmed, as they will become invisible to you upon bursting through to the first free food station.
As a "regular" at Costco, I have come to know many of the employees. It's important to become friendly. They are hoping you will buy 600 pieces of that rubber chicken you just ate; so smile and pretend those frozen boxes are going into your cart. If possible, build a relationship with your server. Clearly that will assist you in returning to their location multiple times without fear of embarrassment, rejection or name calling. Much like a favorite bartender who pours a little extra, or a blackjack dealer, you never want a "switch" to occur during mid feeding .. If that happens, a spouse, child or any senior will do as carrier of the tasty tidbits back to you.
Some days Costco provides excellent favorites such as chicken, chocolate, multiple types of pizza, bread and fruit drinks. This allows all food groups to be accessed. Unfortunately there are times when the selection is very limited. That reality will necessitate a purchase ($1.50) of the foot long hot dog to supplement your endeavor. But fear not, since that also includes unlimited soda. Costco understands their shoppers' needs, by including beverage lids for convenience while browsing.

After one full trip around the store has occurred, you must proceed immediately to the patio furniture section. There, you will discover beautiful large comfy chairs, couches, and barbecue pits. Always balance the interests of location and comfort prior to your seating. From this vantage point you may sit, consume, and watch your "competitors" go by. This works better in a team effort, otherwise other hungry folks will steal your seats. From your home base you can then return to food stands that possess the cuisine worthy of repeat consumption. Remember, the better the quality the longer the line. So, your strategy must be similar to rides at Disney World - hit the quality locations early in the day and stroll back periodically, after you have visited the lesser attractions.
As you can tell, I am a dedicated Costco fan. I have learned that not all food establishments are equal. So, to paraphrase the commercial from the clothing folks, "An educated sampler is our best customer." Kinda ..