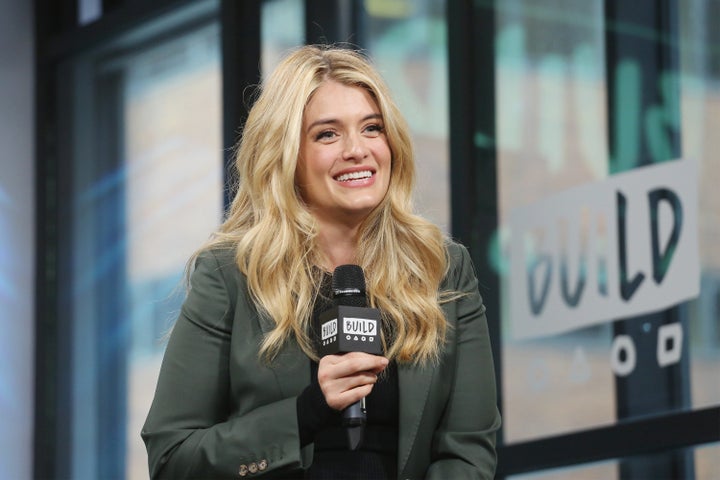 Daphne Oz, co-host of ABC's "The Chew," wants her kids to know that mothers can be multidimensional.
In an interview with People, Oz, who has two kids and is pregnant with her third, explained "the real juggling act of motherhood," or balancing her kids' needs along with her own. She said that for her, this balance included returning to work after having kids.
"For me, being able to have a career and do what I love makes me happy and fulfilled in ways that I can bring home and share with my family," she said. "I try not to have exclusive lives; I let each role feed the others."
Oz also told People that she wants her children to know that raising kids is not the only role a mother can have.
"I think it's so important for us to remember that being moms doesn't mean we stop being women," she said. "We're still allowed to love the things we used to love and be the people we used to be, even though all our priorities are shifted now. We are version 2.0 of ourselves."
Oz, who also writes books about nutrition, shared her thoughts on what it's like to be a mom and the changes that come with being a parent in another interview with People in 2014.
"I'm a new, hopefully better, version of me now, with lots more to care and think about, and a lot more personal knowledge too," she said.
The author and co-host also blogs about her life as a mother on her site. In a post she wrote during one of her earlier pregnancies, Oz offered tips for other pregnant women about dietary restrictions, water intake and vitamins, but made it clear that the needs of one pregnant woman will not match another's.
"News flash: there is no such thing as 'the right way,' and there is no one who has all the right answers for YOU," she wrote. "Your body is different, your baby is different, your cravings and lifestyle will be different, and the most important thing is to keep yourself relaxed, as healthy as can be, and enjoy the ride."