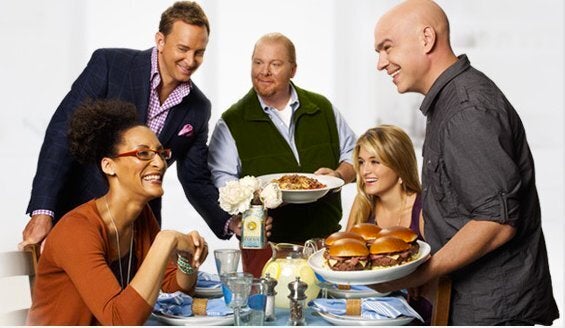 Michael Symon asks an audience member why she thinks his pork recipe is delicious. She responds that it is...delicious.
Daphne Oz opens Ester-C tablets right into the blender. Yum.
Michael Symon implores the audience to try a microplane.
The audience cheers Carla Hall on for using toothpicks.
Mario Batali demos a pizza recipe from a golf course in New Jersey. He reveals, after a long pause, that Italian pizza is from Italy.