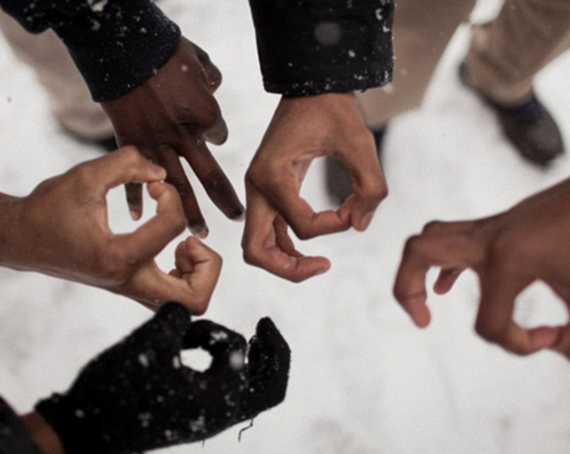 Chicago is front and center in the gun violence debate that is happening within the presidential campaign. The issue was underscored by the shooting of basketball great Dwayne Wade's cousin while she was walking with a stroller post registering her other children for school. Everyone keeps asking, "why?" Why in the adopted hometown of President Obama?
The answer is simple; the Chicago gang diaspora. Gang violence in Chicago has increased dramatically since the closing of the city's housing projects, most notably Cabrini-Greene which housed 15,000 residents. As with most housing projects, Cabrini-Green was known for crime, drugs, violence and gangs. When it was decided that the Near North real estate was too close to Chicago's Miracle Mile, and too valuable with the backdrop of the murder of a young girl, it was announced that the housing project would be closed.
Cabrini-Green had a dividing line with different gangs on the north and south sides of Division Street. When the projects were closed, families were moved to other housing projects or used housing vouchers to move into areas on the West and Southsides of Chicago. During this diaspora, no consideration was given for the gang affiliation of the family. Whether it was a young son, daughter, grandson or granddaughter who was affiliated with a gang, no one asked before the family was placed in a new neighborhood.
The end result is the gangs that were divided by Division Street in Cabrini-Green now live next to each other in new neighborhoods, resulting in shootings across the entire city on the West and Southsides. Middle-class African American neighborhoods are now experiencing violence they have never known, all because of the gang diaspora.
Everyone wants a solution; politicians, the Chicago Police, the Nation. Unfortunately, it is too late. The families have been relocated without any concern for familial gang affiliation. A generation will be lost until those affiliations are somehow realigned. So the killings will continue until the current gang bangers retire. That's what happens when gang leaders and members don't understand where their territory begins and ends.
I know it sounds strange to equate a diaspora with gangs, but in the end, they believe that they are culturally a family. Gangs have been split and placed next to their rivals; house by house, apartment by apartment. The result is over 2700 shootings in Chicago this year.
The only solution is to reevaluate each family and move them again to concentrate familial gangs within certain neighborhoods. I know it sounds crazy but it will save lives.
Popular in the Community