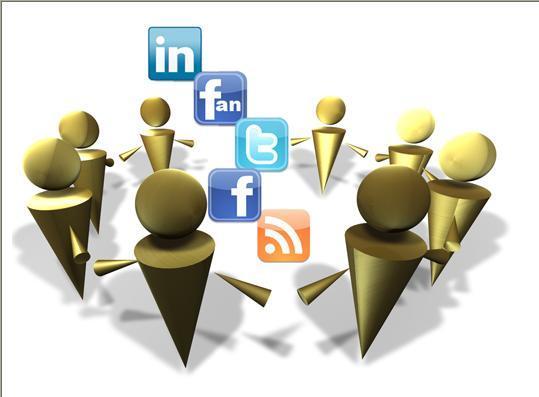 In theory, a company's engagement on social media constitutes marketing, and falls under the auspices of the chief marketing officer (CMO) or director of marketing. Yet the cultural shift within organizations to accommodate the immense need for daily social media monitoring has pushed marketing executives and their teams well beyond their bandwidth. I envision that there will soon be a new addition to the C-suite -- namely, the chief social officer (CSO), whose responsibility will be the effective oversight of all activities pertaining to social media.
As social media continues to reshape business models and drive the strategic planning process, new roles within companies are being defined. Corporations that were once reluctant to implement a social media policy now acknowledge its importance. Senior executives, many of whom showed indifference to what they interpreted as a passing fad, now see the social platforms as a viable means of bolstering brand. Hiring practices now include sourcing candidates -- primarily the so-called "digital natives" -- who are fluent in online media.
Social media marketing is now viewed as an essential piece of a mature company's day-to-day operations. Many organizations have picked up on the trends, assembling teams in a race to create and publish content. Brand managers are spearheading initiatives to intersect with the consumer base on the major sites, and tracking the metrics. Whereas companies now attach significance and allocate resources to their digital efforts, they struggle to find a suitable framework for measuring the ROI.
As an outside consultant, I have engaged with firms who have created and filled the position of "director of social media" in order to coordinate their digital efforts. Some of these folks, by virtue of their training and experience, are hired. Others, internal to the firm, are assigned the role, or drew the shortest straw. They are charged with stemming the tide of information overload, filtering massive streams of online conversations, and extracting whatever they feel may be relevant to organizational goals.
At the time of this writing, there is no formal C-level designation for a corporate official with overall responsibility in social media affairs. A "chief social officer," or CSO, could very well become a top leadership position, one that warrants full executive branding, and whose authority spans the range of decisions around social media. The CSO of a company would report directly to the CEO or COO.
The Prioritization of Social Media Strategy as an Executive Role
Increasingly viewed as an outlet for corporate social responsibility (CSR), social networking sites afford firms with unprecedented opportunities in showcasing their culture through content and community exchange. LinkedIn, ubiquitous in today's business climate, is part of boardroom-speak, frequently surfacing in top-priority discussions on new business development, brand management, public relations, customer service, and talent acquisition.
In order to meet the demands of a disruptive technology, many brands have already revamped their executive hierarchy. Chief experience officer (CXO) is an established title, one that bears the responsibility of shaping a company's interface between itself and its customers and partners. Other appointments to the C-suite around accruing and managing social capital include chief relationship officer (CRO), chief networking officer (CNO), chief brand officer, (CBO), and chief creative officer (CCO).
Realizing that the business intelligence that can be gleaned from social conversations is mission critical, companies are addressing their new obligations head-on. Assuredly, the challenges in effectively managing impressions and relationships will escalate, necessitating good decision making at the highest organizational level. I believe that it is only a matter of time before we see a chief social officer (CSO) assuming an all-inclusive role in overseeing a company's social presence and telling the company's story.
And what might that look like?
The Duties and Responsibilities of the Chief Social Officer (CSO)

Today's CEO can no longer afford to be oblivious to the exchanges taking place in the social strata. The timely delivery of information is essential to the fluid operation of the firm, and maintaining its competitive position in the marketplace. The leadership team will come to place implicit trust in the judgments of the CSO, who may very well become the CEO's right-hand official.
Peers to the CSO include (but are not limited to) the chief marketing officer (CMO), chief information officer (CIO), chief technology officer (CTO), chief human resources officer (CHRO), chief communications officer (CCO), chief compliance officer (CCO), and general counsel. The CSO description encompasses the realm of social media activities related to the technology, marketing, sales, PR, recruiting, legal, and customer service functions of the enterprise, and includes:
1). The Design, Implementation, and Execution of a Social Media Policy
Most companies do not have a formal social media policy in place. Somewhere along the line, an internal communications team may have been mandated to produce an SOP manual for all employees on the use of social networking sites. These pages found their way into thick, loose-leaf notebooks that collect dust on the shelves of cubicles and credenzas, cracked only in times of crisis.
As the company's observations and experiences from social media mount, a reliable system of managing knowledge and communicating the findings becomes imperative. The formation of social business protocols, as well as the team building around engagement initiatives, will fall squarely on the CSO's shoulders.
2). Authoritative Brand Management on Social Media
A CSO's accountability spans the entire spectrum of online engagement -- including metrics and analytics -- as well as the stewardship of a firm's intellectual properties across multiple platforms. The CSO would be given sovereign power in all social media-related decisions that affect the overall perception of the company.
I see the role of the CSO as bimodal: First, to shape and guide the social brand of the company through online profiles and content. Second, to manage engagements with constituents on social platforms in a manner that promotes brand advocacy and social sharing. The roles combine and give the CSO exclusivity in leveraging the company's social network for growth.
3). Governance, Risk Management, and Compliance (GRC) on Social Media
On social, there is a fine line between credibility and damage control. Aberrant online behavior can cause a brand to implode. Along with gaining agility on social platforms comes the need for preaching good self-governance and ensuring that all employees are on the same page. Guided by ethics, the CSO comes between any force (internal or external) that impedes the brand from capitalizing on its strengths and delivering on its promise.
Best practices in self-representation and interaction, especially on a politically-correct site like LinkedIn, must be communicated to all employees, especially those in a customer-facing role. The CSO aligns organizational objectives with social media policy and monitors conduct and performance across all platforms to assure that risk is mitigated and those objectives are met.
♦ The stakes are going up in online marketing. Companies know that in order to remain competitive and effectively reach new customers, they must step up their activity on social platforms and effectively gauge the impact. The shifting of roles within a company related to social media has created a leadership gap.
♦ Within the laws of corporate titling, I believe that shareholders and boards will see fit to anoint a chief social officer, someone to whom they will entrust the hard decisions regarding social media. The CSO will have the ear of the CEO, can make course-corrections in real time, and act in any manner that ensures consistency and congruence of message.
♦ As the chief storyteller, the CSO is also a psychologist -- although this is not part of the job description -- in touch with many different mindsets. Leadership manifests in the ability to promote social media literacy by encouraging positive behaviors which, in turn, enables innovation, and creates a better brand.
Calling all HuffPost superfans!
Sign up for membership to become a founding member and help shape HuffPost's next chapter