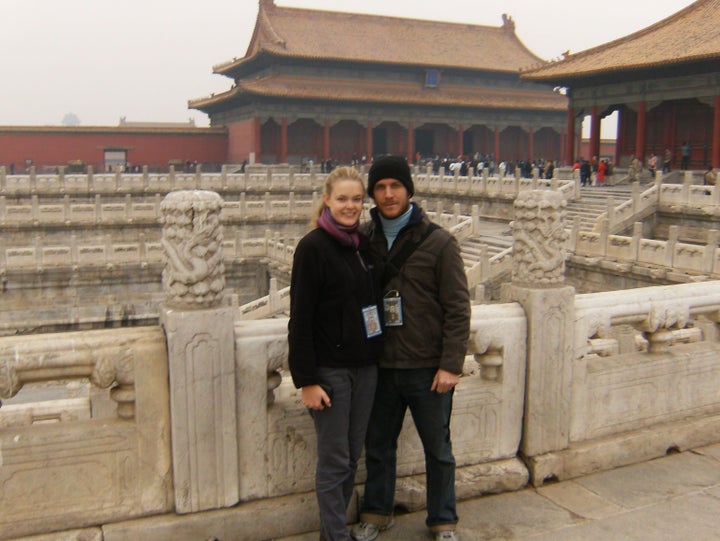 Back in the day, brides-to-be could easily talk about their silver pattern just as much as their dress. Times have changed -- wouldn't you agree? Silver is lovely, but who has time to polish it? Nowadays, there are numerous reasons for engaged couples to look to other means of gift receiving. We all know that people are getting married older. That means that by the time many decide to tie the knot, together they might easily have two toasters, four potholders, and six Pyrex dishes. So why ask for more, right? Whether it's because the couple already has all the sheet sets they need or because they simply want to focus gift efforts elsewhere, honeymoon registry websites have become a hit in recent years.
Over two years ago my Argentine husband, Martin Caminos, and I were planning our wedding in Buenos Aires, and we had not even a toaster to our name. I'm a traditional gal myself -- born and raised in Texas -- and I used to love going shopping for wedding gifts with my mom. "Oooooh, what did they choose?" There were tons of energetic individuals back home who immediately wanted to know where to buy and send gifts. This was an issue. Shipping down to South America where we live is no cakewalk, and we quickly realized that the traditional registry was not going to happen in Texas. Accepting cold cash was never an option for us; we wanted people to know that their gifts were truly going toward something meaningful. We knew we wanted to take an unforgettable honeymoon trip, and we hoped that people would be just as content giving us a memorable moment as they would any other gift.
We eventually landed upon Traveler's Joy after having tried a few other websites where we were not impressed with layout, styling, and user-friendliness. But Traveler's Joy had all of this and then some. By this time, we had decided on a somewhat unique honeymoon adventure and were excited about getting our wedding guests involved in the planning process. Our destination? Siberia -- The Trans-Siberian Railway to be exact. We would start in Moscow and eventually end up in China, and Traveler's Joy helped us to go about it sanely and confidently. There are lots of honeymoon registry websites out there that offer you cookie-cutter lists and no more. The deciding factor was that Traveler's Joy let us customize our list 100 percent, down to the little photo details and everything. We could set the value of each item, and the money would be transferred into our bank account to use on the honeymoon.
Our list was soon up and running, and to our surprise, our first gift was from an Argentine guest -- a night's stay in Moscow, I remember. We had thought of Traveler's Joy as an answer to the stateside gift-giving dilemma, but it turned out to be just as big of a hit in Argentina! E-mails rolled in notifying us of our "gifts" -- specific restaurants we had searched out, a boat ride in southern China, tickets to the Hermitage in St. Petersburg, and more. People could not stop raving about what a great idea the registry site was. We even had an anonymous bride-to-be gift us one of the items because she had been looking at the website, found our list, and got so excited about our trip that she felt moved enough to contribute!
In a few short months we will celebrate our second anniversary. We will be taken back to an amazing wedding that was rounded out by an extraordinary trip. We could not have traipsed around the fascinating cities of Moscow and St. Petersburg, taken the train ride of a lifetime through Siberia, or wandered through China without the service that Traveler's Joy provided. The fact that so many people were able to help make this honeymoon come true made the adventure all the more special. Silver may last a lifetime, but can you reminisce about it?
Our full honeymoon story is featured on the Traveler's Joy website along with tales from many other happy honeymooners! You can check them out here.

Photos from Allison and Martin's honeymoon: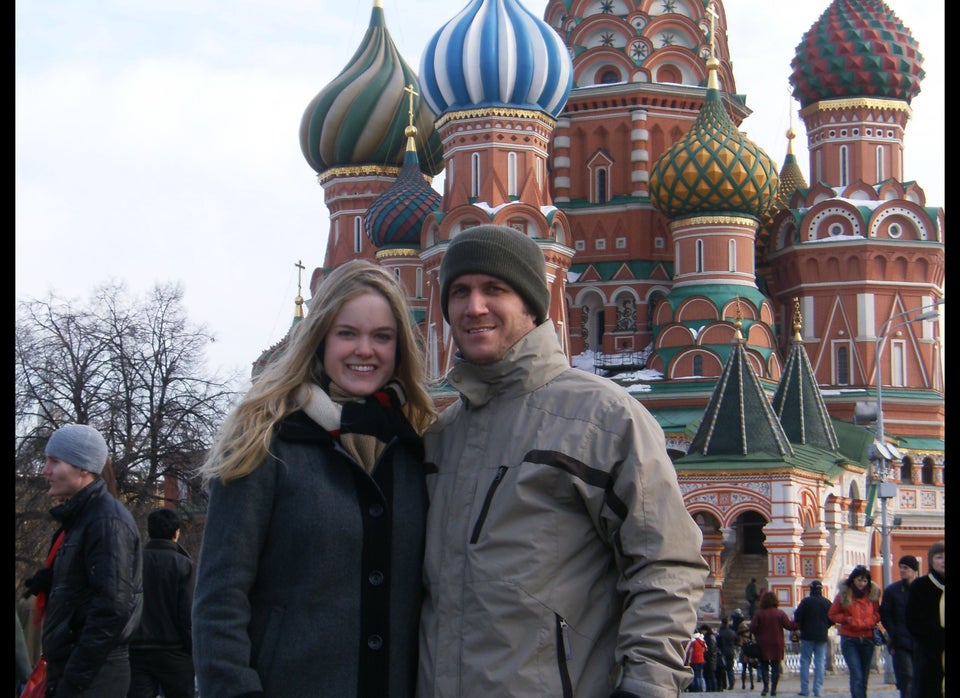 Traveler's Joy
Related