The plot for Karma Brown's second novel, The Choices We Make, comes close to her heart.   As the author note reveals before we dive into this amazing book, Brown's sister, Jenna, served as a surrogate for her as Kate does for her best friend, Hannah, in The Choices We Make. I spoke to Brown about writing fiction so close to her life.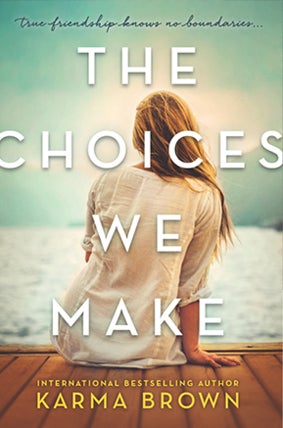 I must admit I cried more than a few times when reading, The Choices We Make. Life isn't always kind or fair to Hannah and Kate. What does it take as an author to follow the story to the darker places?
 It takes dark sunglasses and strategically hidden tissues, so when you're crying while writing in Starbucks no one can tell! Seriously though, I think it takes a willingness to go to those dark places – to put yourself RIGHT THERE so you can imagine what it would be like if you were living that particular horror or hardship. And that's tough to do, because you do end up feeling it deeply if you're doing it right. But that's what makes for a great emotional reaction in a reader, and so I believe it's worth it.
The dual focus of the narrative is a powerful one; did you write the two points of view at the same time or separately? What did you do to keep the women straight and distinctive?
Writing two first-person accounts and making them feel distinct is tricky! However, I knew this was not simply one woman's story to tell, and so was determined to give them both a voice. It was a learning experience for me, and admittedly one I struggled with early on. But as I worked through the story Hannah and Kate's characters shifted into focus, and so it became easier to write them. I also wrote chronologically, shifting from one woman to the next using a combination of my gut instinct and where I needed to go with the story.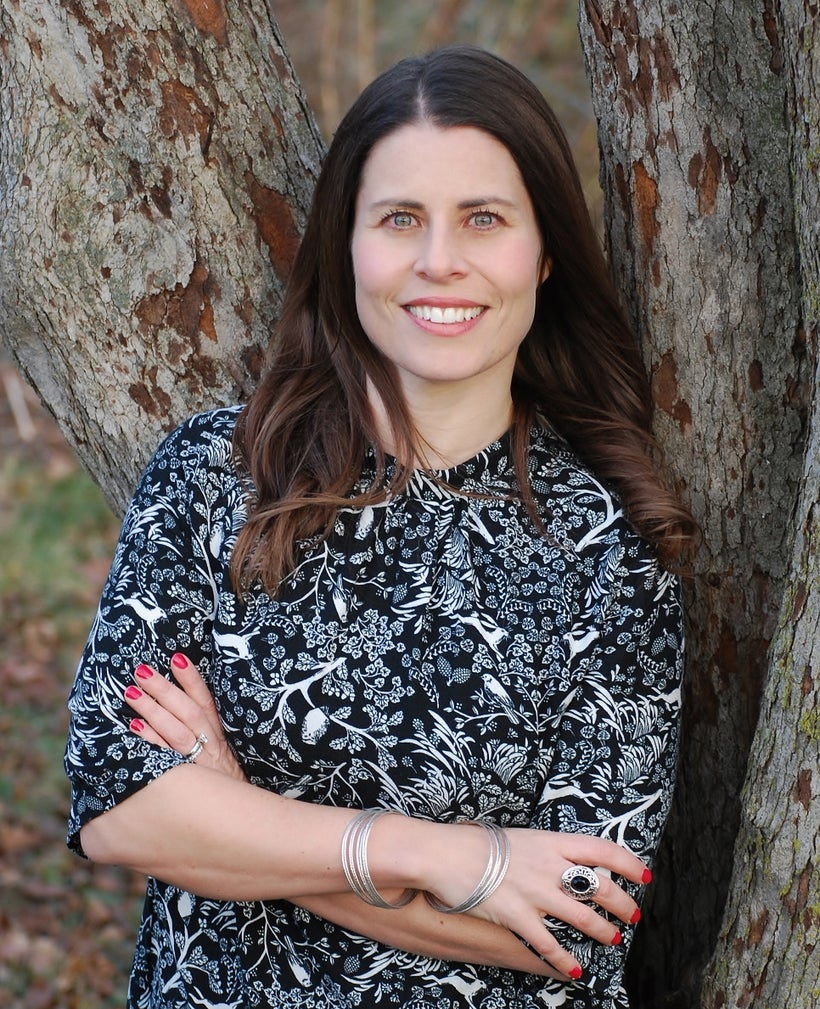 Are there any other aspects of your life that you would like to tackle in fiction? What's next on your horizon?
I grew up on a farm in Canada in a tiny community, and I would love to write a story that uses the quirkiness of small town life as a backdrop. One day! But as for what's next, I've just finished my third book (coming out summer 2017), and while it's a bit early to share any more on that one, I'm looking forward to launching it out into the world. Writing is really the best job there is–-you're always working on something new, and exploring the different aspects of life. It's a blast (most days, anyway)!
Calling all HuffPost superfans!
Sign up for membership to become a founding member and help shape HuffPost's next chapter
This post was published on the now-closed HuffPost Contributor platform. Contributors control their own work and posted freely to our site. If you need to flag this entry as abusive,
send us an email
.