One of my greatest regrets after the loss of my late husband is that he never wrote our kids special letters telling them just how much he loved them. His death was an accident, so we didn't know better – we didn't expect him to go. I'd love to be able to bring that individual letter out when they are sad or when they are missing him, but that's just not possible.
It has been seven years since his untimely death, and despite knowing better, I've never written a letter to my kids. I'm rectifying that this Christmas and writing them both a special message to keep forever that explains just how mommy feels about both of them. I'm also writing letters to my bonus kids and my husband Keith is doing the same for all four as well. We are hand-writing and wrapping these letters and placing them under the tree, and it may just become a family tradition of annual love letters to our kids. Each new year a recap of their growth, their qualities, and our love. I believe hand-writing them is necessary and adds an extra special touch. What a special gift for them to cherish long after our time with them is complete.
Tonight, I'm sharing my letter to my daughter with you in hopes that it inspires many to do the same for their children.
Your love is their greatest gift now and forever.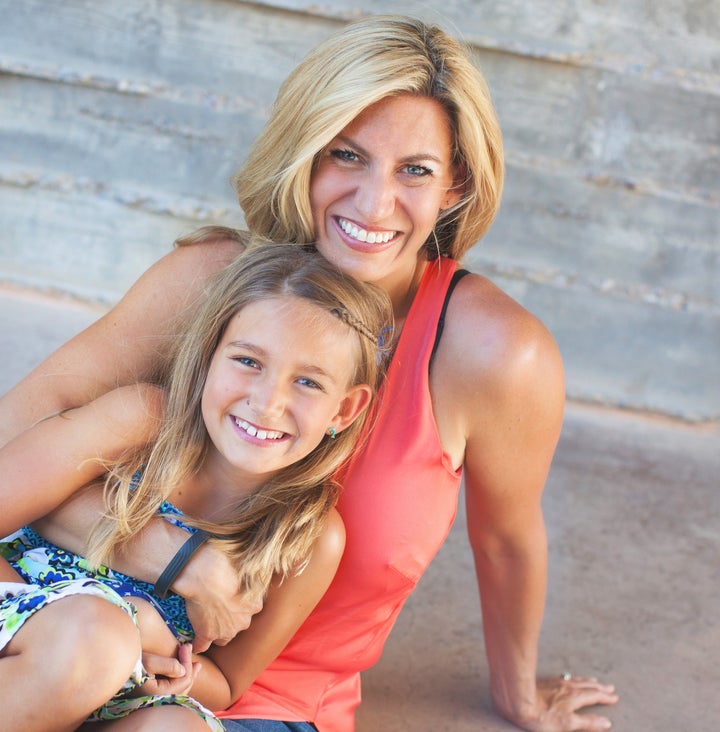 When I found out I was pregnant with you, I cried happy tears. I wrote your Daddy a card to tell him the news, and when he read it, he smiled from ear to ear. We were both overjoyed to add a baby to our family. Your Daddy was a classically funny guy with a big personality so when we went in for the ultrasound to find out the sex it was in typical Mitch form that his response to "It's a girl" was "Oh Shit!!!" – Mommy just laughed at the exchange. You see, I knew what your Daddy was saying. He was aware that he was going to be a sucker for his baby girl. He was mindful of the fact that you were going to be strong, and independent and beautiful (inside and out) and for that his response was, "Oh Shit!!!" Mommy wouldn't usually share that language with you Addison, but it's a funny story about your Daddy I thought you should know. He loved you so much and couldn't wait to hold you in his arms.
You were late, two weeks late to be exact. You didn't want to come out, and finally, the doctors decided they weren't giving you a choice any longer. They called me into the hospital so they could induce you (that means help you be born). As I walked into the elevator at the hospital my water broke right there – it seems you had the same date planned as your doctors and I knew already what kind of personality I was going to have with my little girl. Feisty, stubborn, independent, and brave – all amazing qualities if you ask your mother.
At 2:35 a.m. you finally made your way into this world, and when I first looked at you, I couldn't hold back my emotions. You took my breath away. 8 pounds, 8 ounces and 22 inches long – you were perfect, and beautiful, and nothing short of miraculous.
You, in a single instance, changed my world forever.
You've not stopped changing my life since. You amaze me in all the best ways. You make me proud to be your mother.
Your first word was "dada" at six months old, and you walked at nine months – right from the start you aimed high. You have traveled so many amazing places in the world, all by the tender age of ten, and you seem to be fascinated by other people and their unique way of life. You have an empathetic heart, an old soul, and a love of learning that I've rarely seen in other children I've known. Injustice bothers you both within friendships and beyond, and your spirit is adventurous and brave.
Please know that on that day when we lost your father, my heart broke in two not just for my loss but for the loss you'd be forced to face not having him in your life. Addison, you must know that you embody so many of your father's best qualities. You have a love of life, a love of nature, and a love of family that comes from him. You have his silky skin, his hair, and his smile. You also have a charismatic charm and the ability to friend everyone that assures me his essential qualities live on in you. Oh, and girl you can ski and your Daddy just loves seeing that.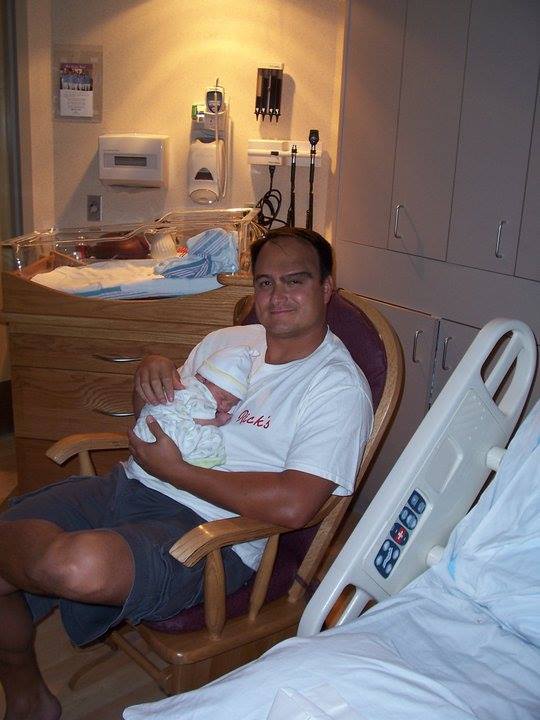 You are also your mommy. You are stubborn, super independent and so very strong. You hurt when others hurt, and you reflect deep and long on nearly all situations. You love to cook, sing and listen to beautiful music. These qualities instilled in you from me, and I'm thankful for your varied and complex layers.
You are also yourself, and you are nothing short of perfect.
You have qualities that neither your Dad and I seem to possess, but you shine in your own ways. You are artistic, diligent with your school work, and your love of all things science is awesome.
I've been amazed watching you grow the past ten years. From ballet to rock climbing, skiing to swim team – you seem to want to try it all and truly LIVE this life you have been given.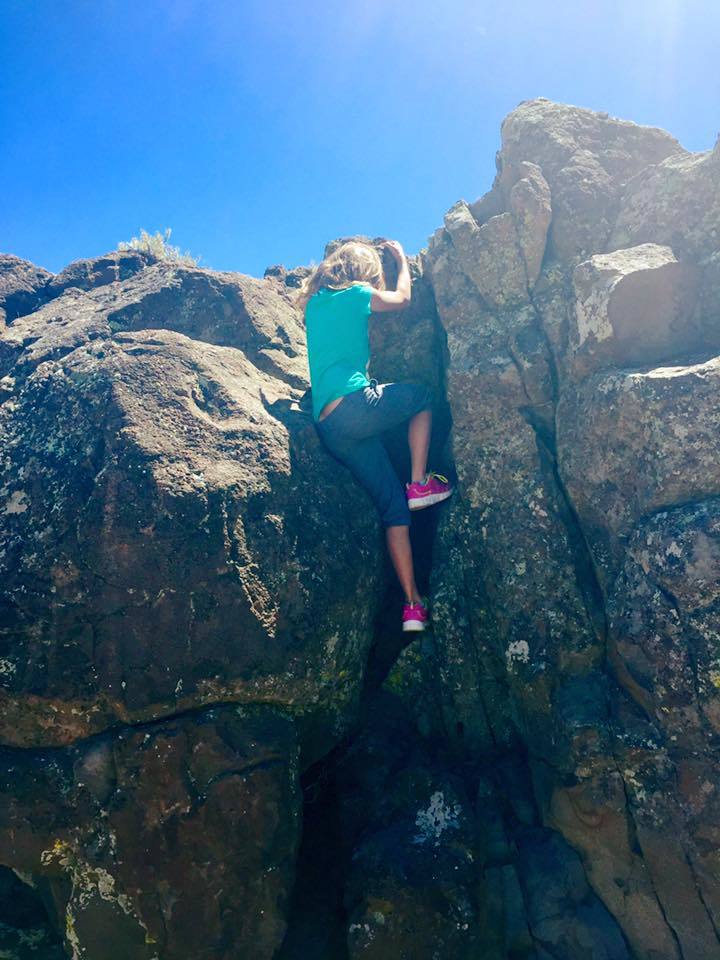 You've been such a big help in blending our new little family. You've embraced your new siblings, your "dad on earth" as you call him, and sharing your mommy beyond yourself and Matthew. I know it's not always easy, but the one thing I can tell you is that MORE love is ALWAYS better than less love. Even on those days where you fight with your siblings and wish it was different – I want you to give yourself grace with your grief, be where you are and then after finding all the ways you are abundantly blessed. Our lives are not perfect but no person who walks this earth has a perfect existence. The key to a happy life is embracing all the things you currently have that are worth being happy for.
Your "dad on earth" adores you too and please always understand that anyone who asks for the job of being a dad is someone pretty special because he requested to be in not only your mommy's life but also your and Matthew's life, and he loves you from the bottom of his heart.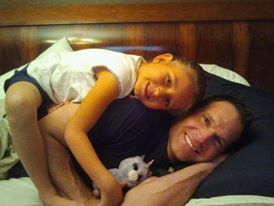 You are one of the two best things I've ever done in this life, and there are no words to describe just how much I adore and love you. Mommy never wants to be without you for even a moment, but regardless of where I am, you can also rest assured that you are loved from the bottom of my soul.
Mommy believes that love and energy endure even after death. I believe love is forever and even great distance can't separate or stop love. One of your mom's favorite quotes is:
"They that love beyond the world cannot be separated by it. Death cannot kill what never dies." ~William Penn
Addison, you inspire mommy to do and be more. You remind me of all the good that is left in this world and why I wanted to become a mother in the first place.
You are my heart running around in another body and always remember you are perfect just the way you are.
There is just no way I could love you more.