In recent weeks, I find myself referring frequently to this quote, from Martin Luther King: "We must accept finite disappointment, but never lose infinite hope." Three decades of working in the fight against HIV and AIDS has shown me the truth of these words. For, who would have believed, 30 years ago, that our efforts would lead to one of the world's most inspiring global health movements? We have made enormous progress against a seemingly insurmountable and intractable crisis. Sadly, though, we are not yet done facing finite disappointment.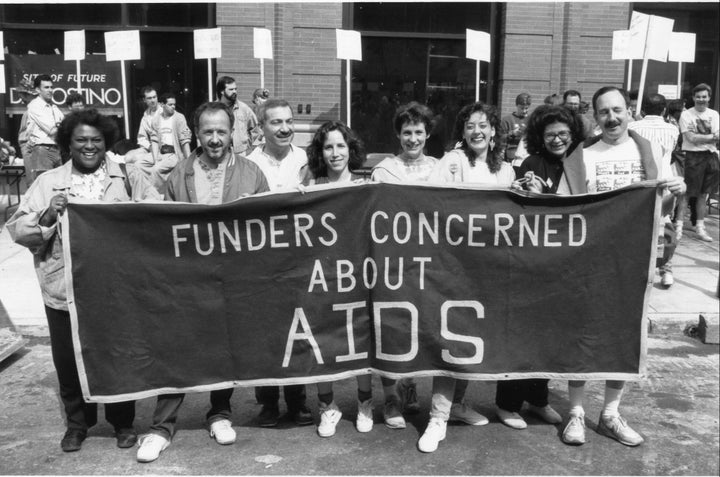 At the moment, the world seems rife with divisiveness. While much of it is blatant—simply refer to your social media feeds or a nightly news broadcast—there is a more subtle division at work. Consider the circles that we all draw in our lives, often quite unconsciously. There are those who are held within the circle and those who are left outside of it. Separating "us" from "them" somehow makes us feel safer. Further, it allows us to spare our compassion only for those on the inside of these artificial boundaries.
From its earliest days, the HIV and AIDS response has consistently fought against this false sense of separation. Gay or straight, resource rich or resource poor, women or men ― the epidemic was impervious to perceived barriers. And so were the efforts of many funders and activists to combat it.
Early in my career I ran an AIDS service organization, the Delaware Lesbian and Gay Health Advocates, whose motto was "working for health in the human family." I remember feeling so affirmed by that tagline - it was the first time I'd heard language that included me, a gay man, as a part of humanity. I also felt that it returned to our clients some of the dignity that had been stolen by the disease and by the stigma they faced. The healing power of these inclusive words began to erase circles that had previously been drawn, eliminating lines separating one individual from another. The motto worked to draw us all toward a sense of "us" and away from a false sense of "them."
Such separations do more than just limit our compassion. In the fight against HIV and AIDS, they also limit our ability to respond effectively. When lines are drawn, progress is impeded. Any borders between social justice issues and HIV are entirely artificial; the two are inextricably linked. The disease is a social justice issue just as addressing reproductive rights, immigration, the LGBTQ community, and gender equity are critical to the AIDS fight.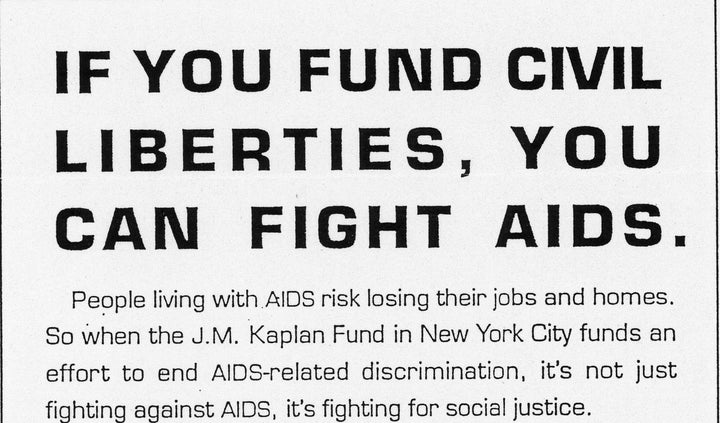 Today, there are "key affected populations" among whom the epidemic is growing at particularly alarming rates. But here we have, once again, drawn a circle. The truth of the matter is that these populations include men, women, adolescents and children. They include mothers and their babies as well as sex workers and injected drug users. If we do not address the prevalence of the disease among these groups, it is likely to rebound and circles will be of no consequence. "They" will be "us" ― as if "they" weren't already.
In my role leading Funders Concerned About AIDS (FCAA), I see clearly that those allocating resources to the fight have a critical and privileged role to play. We are uniquely positioned to fan the flames of infinite hope. In the face of uncertainty, divisiveness and, potentially, erosion of progress, we have an opportunity to rise to the occasion.
But our response to current events cannot be business as usual. If there are resources that have been held in reserve, today is the rainy day for which they were intended. Beyond financial resources, we must also fundamentally change the way we do business. And, we must ask ourselves how issues of health equity cut across funding silos. Funders must follow the example of human rights, health equity, and HIV/AIDS activists to become more intersectional in our approach. It is incumbent upon us to make the circles that we draw bigger and more inclusive, ensuring that all who are affected by HIV and AIDS fit comfortably within them.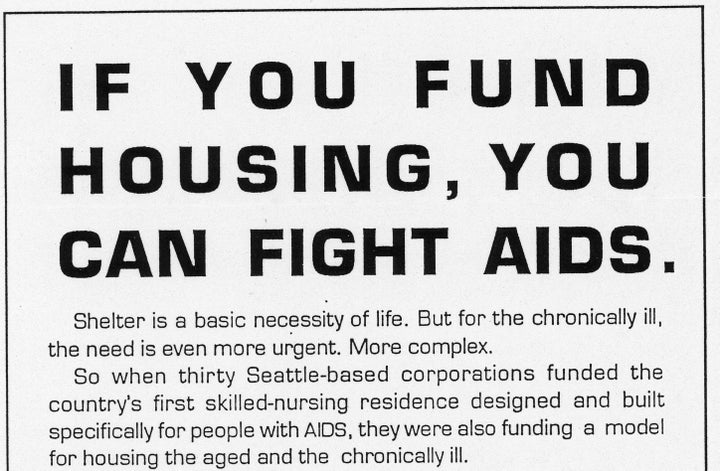 This year is the 30th anniversary of FCAA. As we take this time to reflect, it's interesting to note that some of our early outreach and advocacy focused on reminding people about our connectedness. In this New Year, and for as long as it is needed, we will continue to do so, providing a safe space and resource for funders.
The economic and political environments in which we work are shifting and likely to become even more challenging. But, we've been here before. Who better than those of us who have been fighting HIV and AIDS for decades know that we can not only manage, but succeed despite adversity? We cannot succumb to the politics of division. We must continue to work for health in the human family.