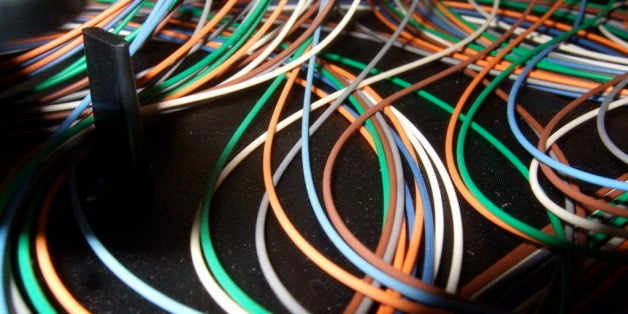 Little more than a month after many of us were at the Paris climate summit, there are several familiar faces in Davos. The Paris accord set a firm path that will allow commitments to become reality, even with its shortcomings. For business leaders that means investment decisions will become easier to make. And they know that meeting in Davos presents the best chance to get into specifics.
As Dominic Waughray wrote on these pages recently, the World Economic Forum has played a strong part in bringing together businesses, investors and policy makers, including forming an alliance of CEO Climate Leaders. Last night it put the circular economy at the forefront of delegates' minds by hosting the Circulars, the awards that recognize individuals and organizations that have contributed significantly to new business models and mindsets that decouple growth from the consumption of scarce natural resources.
In their second year, the Circulars seek to highlight how achieving the ambitious aims agreed in Paris does not require a trade off with growth. That's because circular business models drive growth. And they unlock the revenues we are otherwise throwing away by pursuing the traditional 'take, make, waste' model of doing business.
For forty years until the turn of the millennium, business got used to commodity prices decreasing as growth surged. But this pattern then reversed dramatically, as the rise of urbanization intensified shortages of many resources while putting others such as water and soil under great stress. In recent years, prices have skyrocketed and crashed dramatically. Prices for metals like copper, iron, tin and nickel, have nearly doubled between 2000 and 2015. The real price of oil in August 2015 was still 55 per cent higher than in August 2000.
We face a shortfall of 8 billion tons in constrained resources by 2030. That translates to $4.5 trillion of lost growth that year, or as much as the U.S. consumes annually today.
The circular economy is about more than recycling and managing landfill. We need to look at all four dimensions of waste as an opportunity. Find value in wasted resources that could become renewable, such as biofuel. Exploit the wasted capacity in property or assets that could find a market, such as the 60 percent of Europe's truck capacity that remains empty most of the time. Reduce the wasted lifecycles that currently see products discarded rather than refurbished, often because they are not built to last. Finally, secure the wasted embedded values by finding uses for otherwise rejected materials.
For some companies, like Method, winner of a Circulars award last year, cradle to cradle practices allow it to create fabric and personal care products entirely sustainably. Many innovators are making progress with entirely new business models. Take vertical urban farming that stacks plants, hydrates with mist and uses LED lighting to boost yields with a fraction of the space and resources required in traditional farming.
Or the sharing economy that uses analytics to better manage supply and demand. Some use the sharing economy simply to make use of otherwise redundant assets -- from cars to property. Others use it because it allows them to recover products for improved rates of recycling and re-use. By offering products as services, companies are incentivized to prolong product lives.
Many of these and other circular business models are dependent on new technologies. Networked sensors that generate granular data can help track resources in supply chains or manufacturing processes. Cloud computing helps data-based innovations to scale up massively. 3D printing helps make local repair more cost effective than product replacement. And materials sciences are creating long lasting materials or biodegradeable alternatives.
At Davos, as we begin to understand the meaning of the Fourth Industrial Revolution, it is worth considering the breadth of its relevance. In the report on the digital transformation of industries for which Accenture has partnered with the World Economic Forum, we estimate that the societal and environmental gains of digital and other technologies could be many times greater than the benefits to industry.
The circular economy is a digital revolution as much as a sustainable one. It is at the heart of the Fourth Industrial revolution. The beauty of the circular economy is that it delivers clear benefits for the environment while simultaneously driving entirely new revenues and business models. That is the circular advantage.
This post is part of a series produced by The Huffington Post and The World Economic Forum to mark the Forum's Annual Meeting 2016 (in Davos-Klosters, Switzerland, Jan. 20-23). The Forum's Strategic Partner community comprises a select group of leading global companies representing diverse regions and industries that have been selected for their alignment with the Forum's commitment to improving the state of the world. Read all the posts in the series here.
Related