S. A. Chakraborty is a speculative fiction writer from New York City. Her debut novel, The City of Brass, the first book in the Daevabad Trilogy set in the 18th century Middle East, was published by Harper Voyager in November.
MW: Talk to me about The City of Brass and how you came to write a fantasy novel saturated with Middle Eastern folklore. How much of the world we see in The City of Brass comes from your imagination and how much from history? What was the experience like combining and separating the two? Do you have rules for that process or it happen organically as you go?
SC: The City of Brass began as a world-building experiment that I never intended to show a soul. I was working in medical management but wanted to go back to school to study medieval Islamic history, an interest of mine since I was in high school. So, in the meantime, I figured I'd recreate a magical version of some of the places and people I loved reading about.
Enter the djinn. In traditional belief, djinn are beings created from smokeless fire that live unseen alongside us. They're said to have all sorts of magical abilities and live incredibly long lives and yet often get relegated to the sidelines in stories. They're the anonymous wish-granter for our human hero, the mischievous devil to be cast aside. I never thought that very fair—they're fascinating! Give me a character who's seen the rise and fall of dozens of civilizations; the invisible lurker who's overheard your secrets.
So, I dreamed up a world for them—the world that became The City of Brass—one I imagined djinn might have created by combining their nature and the influences of the particular human societies they lived amongst. It became a game with history and folklore providing the rules: I had to abide by what existed, but could imagine beyond that. For example, we have a few mentions of the Prophet Suleiman punishing djinn but not much beyond that. So, I tried to imagine what happened next: how that might have shaped their religion and politics…as well as dividing them.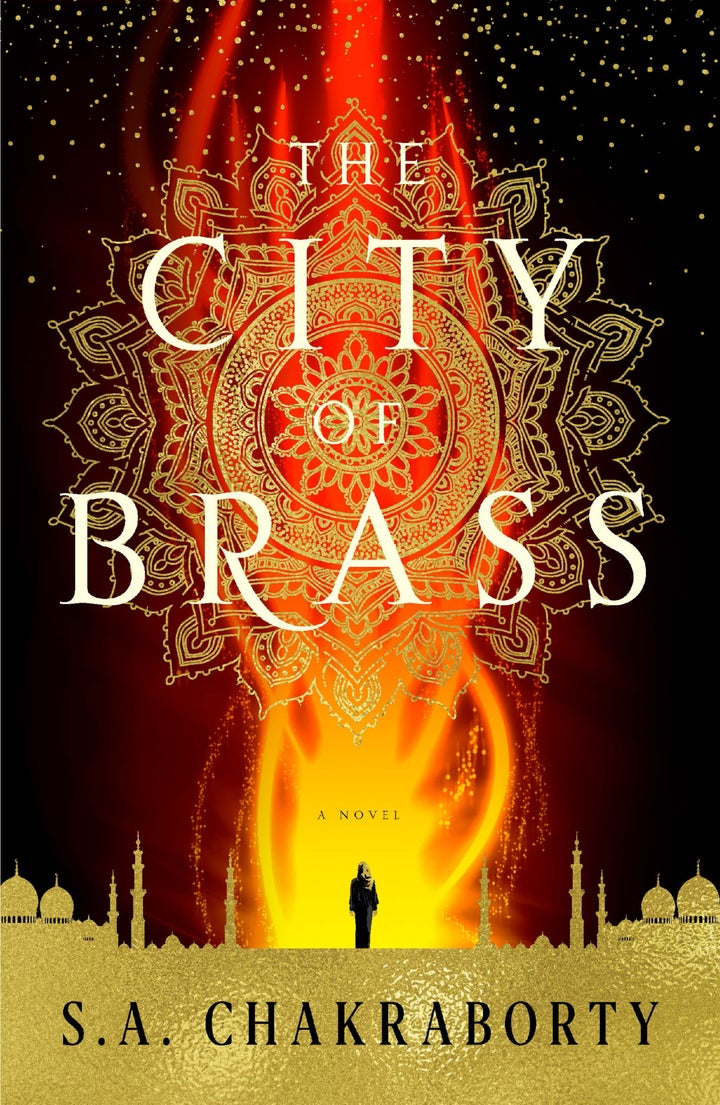 MW: Tell me about the Brooklyn Speculative Fiction Writers Group. It sounds like a secret society. What are meetings like?
SC: I was so nervous bringing my story the first time that I might as well have been being joining a secret society! But we're actually very open to new members; since 2010, BSFW has grown to become one of the largest writers group in the area and one of the few dedicated to science-fiction, fantasy and horror. We have a variety of meetings depending on the topic (short stories, novels, workshops) and it's a good, supportive place to bring material for feedback. I worked with the group extensively on The City of Brass and wouldn't be where I am without them.
MW: The City of Brass is your debut novel and it ended up going to auction and being reviewed in the New York Times. What's the experience been like for you this far? Did you know you had something special on your hands when you finished the novel?
SC: Not at all! I mean, I liked the book but didn't imagine my five-hundred-page fantasy homage to the medieval Islamic world was going very far when it came to a mainstream publisher. But I enjoyed writing it and figured I'd query for an agent while I worked on another book I thought more commercial. So, yes, the auctions, the reviews—all that has come as a rather pleasant shock! It's been an experience, but I'm trying to just enjoy it and focus on the next book without getting in my head.
One of the loveliest parts of all the exposure; however, has been the fact that it's connected me with a lot of fellow Muslim fantasy writers who are trying to break into publishing. It's a hard industry, and I like being able to share what I've learned from BSFW and my own experiences to help other writers from my community.
MW: Can you tell me a little bit about your personal history? How you became a writer—how your interest in medieval Islamic history was born?
SC: My interest in history came first though I've loved science-fiction and fantasy since I was young. I dabbled a bit with fan-fiction in high school, but The City of Brass is the first book I've written.
It's hard to pinpoint exactly when my interest in the medieval Islamic world was born. I've always been a history buff, and this was the period I gravitated to as an adult. I have a particular affection for trade history and travelogues; I like seeing how people and their goods move and how that shapes their stories and societies. There's something strikingly human and relatable when you come across some of these accounts: that some of the greatest scholars in our history had petty professional rivalries and complained about travel, that tired mothers were making talismans to get the baby to sleep through the night and fathers writing stern letters to sons who needed to do some shaping up.
Perhaps a more personal reason is that I'm also a Muslim myself; a convert, and I've found a rather strange comfort in the historical diversity of my faith. It's nice to see that there were always newcomers from all over and that even in "the good old times," people and their beliefs were quite complicated.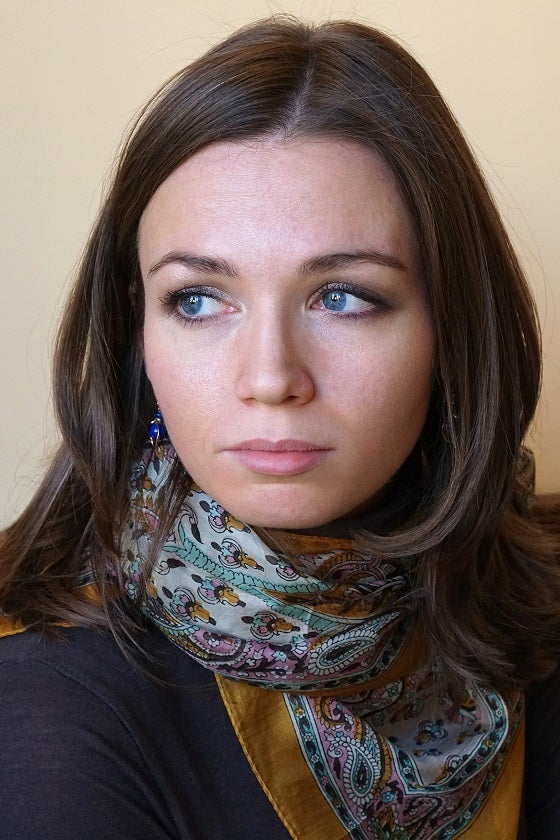 MW: Nahri isn't your average fantasy novel female protagonist. She's a hustler and a thief. What can you tell us about creating her? Who are some of your favorite female protagonists?
ISC: mean, who doesn't love a good hustler? There's a reason they're a bit of a trope in fantasy. But with Nahri, I wanted to peel that back. How does it feel to be an outcaste in a society built on family and community? How would growing up alone, with abilities that would terrify anyone you tried to befriend really shape a person? I wanted to balance the swagger with some vulnerability, and to show a person that sits down with her dreams and tries to find a realistic way to achieve them.
If I start naming all my favorite female characters, we'll be here all day, but I'll say that Buffy in Buffy the Vampire Slayer was an early genre favorite for me: a girl handed a powerful and horrifying destiny that she doesn't want and yet learns to master while pulling in and protecting the ones she loves. In general, I like to see women who work with a team—whether family or friends—to save the day. Agnieszka in Naomi Novik's Uprooted was one such character I really enjoyed this year.
MW: There are three novels in The Daevabad Trilogy. When does the next book come out and what can we expect from Nahri and Ali?
SC: The next book, The Kingdom of Copper, is slated to come out in January 2019; I'm working on revisions as we speak! I can't say too much about it without spoiling The City of Brass, but we'll be seeing more of Daevabad outside the palace—as well as one character having some adventures in the human world. Nahri is settling in to her new surroundings…and by settling in, I mean finding a new way to con everyone around her until she gets what she wants; including a particular goal she hasn't let die since leaving Cairo. We'll also be getting a third POV character that I suspect will make a number of fans very happy.
You can read more about S. A. Chakrabortty and her work on her website or by visiting her Amazon page.
Mara White is a contemporary romance and erotica writer who laces forbidden love stories with hard issues, such as race, gender, and inequality. She holds an Ivy League degree but has also worked in more strip clubs than even she can remember. She is not a former Mexican telenovela star contrary to what the tabloids might say, but she is a former ballerina and will always remain one in her heart. She lives in NYC with her husband and two children and yes, when she's not writing you can find her on the playground.
Related
Popular in the Community