All Las Vegas city facilities ― from government buildings to streetlights ― are now running entirely on renewable energy, city officials have announced.
"We can brag that the city, this city of Las Vegas, is one of the few cities in the entire world that can boast using all of its power from a green source," Las Vegas Mayor Carolyn Goodman said in a news conference Monday.
The achievement marks the completion of the city's nearly decade-long goal to fully transition to clean energy only ― a project that was expedited after the city partnered with public utility company NV Energy almost a year ago. While all government facilities are now only powered by renewable energy, many residential and commercial buildings are not.
Officials were able to make the announcement after Boulder Solar 1, a massive solar array in the southeast corner of Nevada, went on line last week.
Boulder Solar 1, combined with other local sources of green energy like geothermal energy plants and solar panels placed throughout the city, will now provide 100 percent of the city's municipal power. The facility is owned by energy provider Southern Power and creates electricity bought by NV Energy and used by the city to power government services.
The shift to renewable energy started in 2008 and has since saved the city roughly $5 million annually and decreased energy consumption by more than 30 percent, reports the Las Vegas Review-Journal.
Last month, 48 mayors signed an open letter to President-elect Donald Trump, pledging to take climate action within their cities even if the federal government refuses to support their plans.
Each of our cities is committing to ambitious targets to reduce greenhouse gas emissions, set climate action, regularly report on our progress, share lessons and hold each other accountable. ...

As President, you will have the power to expand and accelerate these local initiatives which the people resoundingly supported. ...

We ask that you lead us in expanding the renewable energy sources we need to achieve energy security, address climate change and spark a new manufacturing, energy and construction boom in America.
The article and headline have been updated to note the city's renewable energy powers government facilities, not all personal or commercial entities.
CORRECTION: An earlier version of the article misidentified Boulder Solar 1 as an NV Energy facility. It is a Southern Power facility with NV Energy as the offtaker.
Before You Go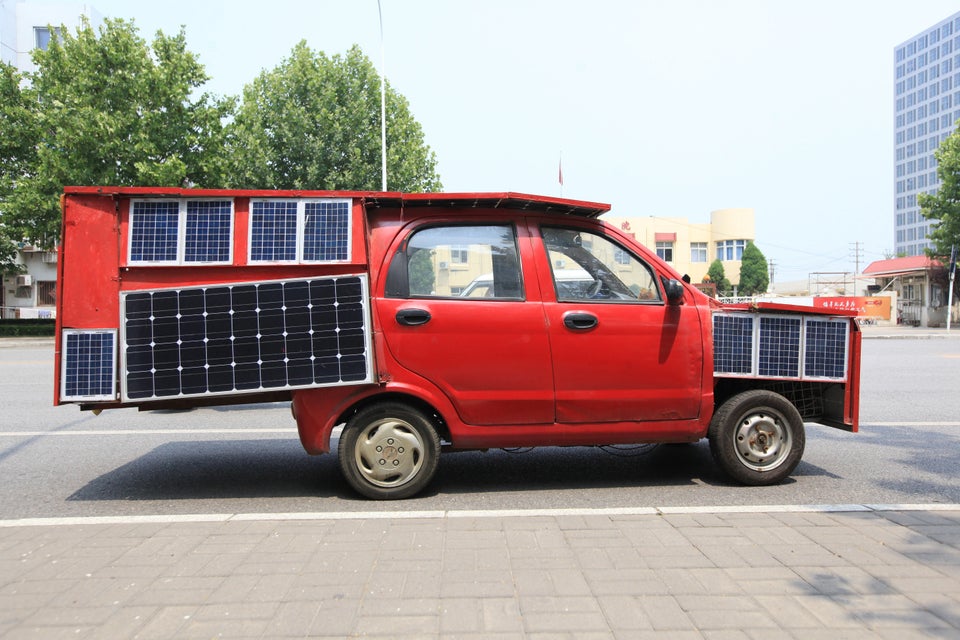 Homemade Solar Car
Popular in the Community