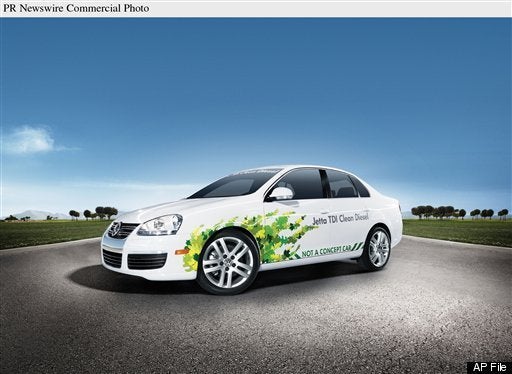 During his State of the Union address, President Obama threw down the innovation gauntlet to Congress and the American people in declaring that 80 percent of our nation's energy will come from clean energy sources by 2035. This ambitious target is both necessary and achievable -- and local governments have been demonstrating for years why and how that's the case.
Why it's a worthwhile goal
While President Obama framed his clean energy target as a way to boost American innovation -- and, in turn, "win the future" -- there are several other reasons why this goal is particularly worthy of a 21st century Apollo Program. Following the State of the Union, both Mayor Patrick Hays of North Little Rock, Arkansas and I made the case that significantly increasing clean energy production in line with the President's target is necessary for the sustained prosperity and well-being of all Americans. Indeed, clean energy has been a proven job creator: through the decade preceding the financial crisis -- at a time when Washington was largely deaf to calls for support for the clean energy sector -- clean energy jobs grew at a faster rate than the overall jobs growth rate, employing over 700,000 people. As we move into the new normal economy and the global demand for clean energy technologies expands, the "clean energy creates jobs" mantra is only going to become more familiar: according to a 2010 report by the Pew Environment Group, investments in clean energy could equal $2.3 trillion over the next 10 years.
What's more, clean energy helps to protect healthy environments and foster more livable communities. It's no surprise, for example, that local government pioneers in clean energy -- such as Boulder, Colorado; Montgomery County, Maryland; and Sonoma County, California are all home to some of the highest levels of well-being in the U.S.
Transforming America's energy mix to be fueled by 80 percent clean sources by 2035 will undoubtedly be a significant challenge. How challenging it will be, exactly, depends partly on the way we define "clean energy." In the State of the Union, President Obama left the definition wide-open to include not only renewable energies (like solar and wind) but also nuclear power and fossil fuels with a lower carbon footprint than oil and conventional coal.
According to the U.S. Energy Information Administration (EIA), the current "clean energy" mix based on this State of the Union definition is at about 42 percent of total energy supply. Moreover, the EIA's most recent projections for the future U.S. energy mix (assuming little progress in clean coal technology, which is even more expensive than nuclear) point to about 50 percent "clean energy" in 2035. The scale of the challenge, then, is clearly massive: we will need produce 60% more clean energy than we would under a business-as-usual scenario.

How to get to 2035
Eliminating subsidies for fossil fuels -- as President Obama suggested in his address -- is an obvious starting point, but it won't get us all the way. Fortunately, we will not have to re-invent the wheel in order to meet this challenge. Local governments have been working for decades to develop clean energy projects and meet ambitious renewable energy standards -- all the while creating healthier, more livable communities.
Take Los Angeles, for example. This metropolis has successfully quadrupled the percentage of power from renewable sources it provides to electricity consumers in just a few years. In 2005, the Los Angeles Department of Water and Power was 5 percent powered by renewable energy sources; however, with significant investments in wind and hydro-electric power, the utility successfully achieved 20 percent renewable power by the end of 2010. Last month, Mayor Antonio Villaraigosa reaffirmed the city's commitment to continued renewable energy development in announcing L.A.'s next major target -- 33% renewable energy, and zero coal, by 2020.
Consider also Gainesville, Florida, which has been operating a feed-in tariff for solar energy for nearly two years. This policy requires the utility company to pay homeowners and business owners for the solar energy generated on their property. Since the policy has come into effect under former Mayor Pegeen Hanrahan, solar installations in Gainesville have increased over six fold, proving that smart polices can harness market forces to meet these 21st century challenges.
ICLEI USA's local government members have consistently demonstrated that developing renewable energy, investing in energy efficiency, and planning for smart growth not only contributes to healthier environments but also generates jobs and creates more livable communities. By leveraging their respective geophysical, political, and economic strengths, each of these cities has demonstrated that the road to clean energy is achievable and can bring enormous co-benefits. Local governments across the nation are ready to participate and contribute to President Obama's clean energy challenge.
REAL LIFE. REAL NEWS. REAL VOICES.
Help us tell more of the stories that matter from voices that too often remain unheard.