In the wake of the deaths of Alton Sterling and Philando Castile, Black Lives Matter supporters are finding creative ways to make sure the movement is acknowledged everywhere.
When ordering at Starbucks, people have changed their name to "Black Lives Matter" so that, when their order is up, the baristas have to yell out their new moniker.
On Thursday, Facebook user Lex Cross posted his Starbucks receipt and a screenshot of the app to reflect his new name. Since then, Cross' post has been shared over 47,000 times.
And in the past few days, more and more people have changed their names so that everyone in their local Starbucks hears the words "black lives matter." Some customers ― and employees ― have documented it on social media.
Who says there's only one way to protest?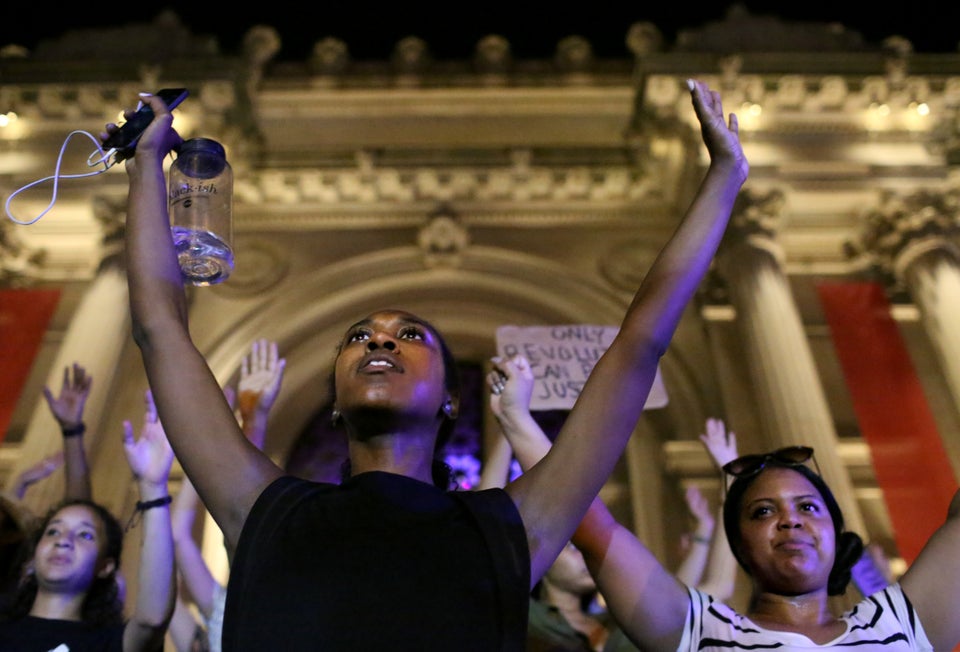 Peaceful Protests Over Alton Sterling and Philando Castile Shootings
Popular in the Community