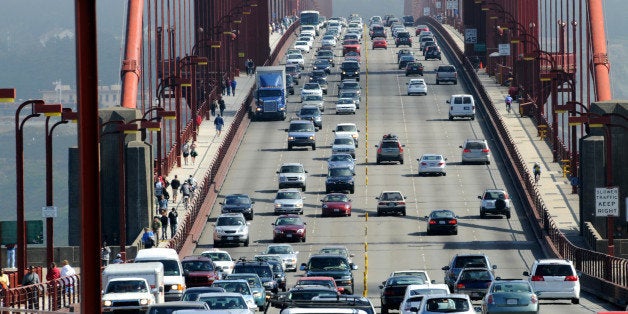 "With this order, California sets a very high bar for itself and other states and nations, but it's one that must be reached--for this generation and generations to come," said Brown, whose state already has some of the toughest carbon pollution regulations in the U.S.
The order requires the state to incorporate climate change impacts into its five-year infrastructure plan as well as its planning and investment decisions.
"Four consecutive years of exceptional drought has brought home the harsh reality of rising global temperatures to the communities and businesses of California," said World Bank Group President Jim Yong Kim. "There can be no substitute for aggressive national targets to reduce harmful greenhouse gas emissions, but the decision today by Governor Brown to set a 40 percent reduction target for 2030 is an example of climate leadership that others must follow."
The commitment aligns with Europe's greenhouse gas target--dedicated ahead of the United Nations Climate Change Conference in Paris later this year. And it is intended to keep the state on track to meet its 2050 target--curbing greenhouse gas emissions 80 percent under 1990 levels by 2050.
"Both California and the EU have set the same 2030 reduction targets--40 percent below 1990 levels," said Ashley Lawson, a senior carbon analyst with Thomson Reuters. "However, California's emissions are currently higher than 1990, while Europe's are lower--so Californians will need to work harder to meet the 2030 target, which we estimate will be in the region of 259 million tonnes (44 percent below the 2012 levels)."
Arctic Council Tackles Black Carbon Plan under U.S. Chairmanship
A nonbinding and voluntary measure, the framework calls on council members to inventory, in the next six months, emissions of black carbon, which result from incomplete burning of fossil fuels, biofuels, and biomass and which one council study estimated to have a warming impact 10 to 100 times greater than black carbon emissions from mid-latitude regions (subscription). The framework also calls on members to assess future emissions and to make suggestions to mitigate black carbon.
"Everybody here has talks about the profound impact that climate change is having on this region," said U.S. Secretary of State John Kerry at the council's meeting in Iqaluit on Canada's Baffin Island. "The framework we've worked together to develop expresses our shared commitment to significantly reduce black carbon and methane emissions, which are two of the most potent greenhouse gases." He added that the framework sets the stage for the council to adopt "an ambitious collective goal on black carbon" by its next ministerial meeting in 2017.
House Committee Votes to Delay Climate Rule
In a 28-23 vote largely along party lines, the House Energy and Commerce Committee moved to delay the U.S. Environmental Protection Agency's summer release of the Clean Power Plan until all court challenges have been exhausted. It would also allow states to opt out of complying with the rule, which aims to reduce carbon dioxide emissions (approximately 30 percent by 2030) from existing power plants under Section 111(d) of the Clean Air Act.
The bill will go to the full House for a vote.
Calling all HuffPost superfans!
Sign up for membership to become a founding member and help shape HuffPost's next chapter