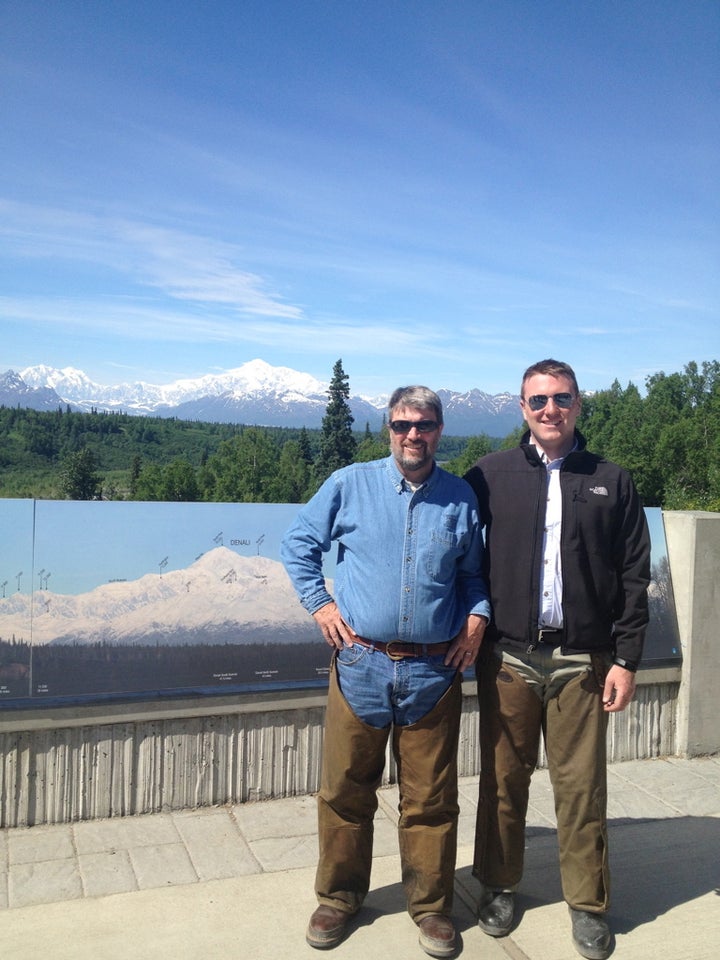 My name is Mitch Happeney and I'm 28 years old. In February 2017 I will join 15 other multiple myeloma patients, family members and friends of patients in a 10-day quest to climb Mount Kilimanjaro to raise awareness – and much needed research funding – for multiple myeloma.
An estimated 30,000 people are diagnosed with multiple myeloma in the United States annually. The disease develops in the plasma blood cells found in bone marrow. Over time, myeloma cells multiply and limit the production of healthy blood cells in the bone marrow. The myeloma cells make bones weak, often resulting in patients being diagnosed with the disease after a bone break from an activity that would normally cause no harm.
Multiple myeloma has put my dad, Randy, in and out of treatment since 2008.
For me, climbing the highest peak in Africa and world's tallest freestanding mountain represents much more than an opportunity for adventure: It is symbolic of how much my dad means to me and my personal commitment to support research that will lead to better treatments for my dad and others affected by multiple myeloma.
Still, I'm no stranger to adventure trips. I share an enthusiasm for outdoor pursuits with my dad. Together we've gone on a month-long motorcycle trip from Ohio to Alaska, as well as trips to South Dakota, North Carolina, Mozambique and South Africa. Most of these trips we took after my dad's initial diagnosis and treatment for cancer.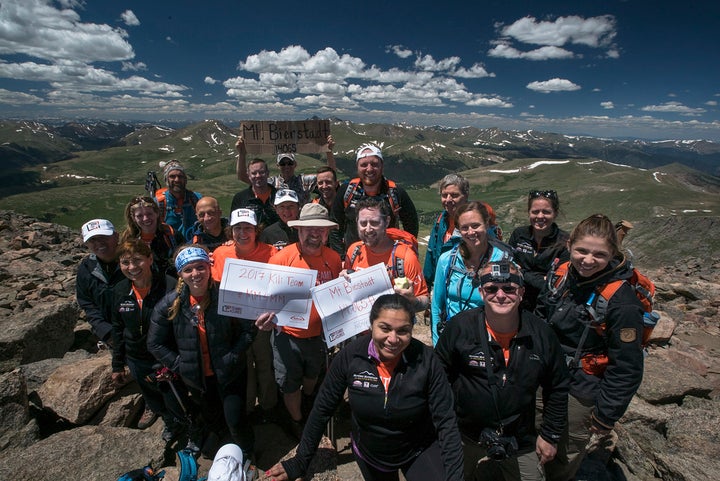 It's been hard to watch my dad fight this disease. It causes disruption in your family and it affects everyone. We all have our ups and downs – most of which are never verbalized. You find a way to go on and cope with the situation. Climbing this mountain is a way to show my dad just how much he means to me. I recently traveled to Denver, Colorado for a training climb. It was very exciting to meet my mountaineering companions, most of whom have never scaled Kilimanjaro's 19,341-foot elevation.
Although my dad's doctors tell him joining me on the February 2017 climb is ill advised, he's not one to let people tell him no.
His mantra has always been that his diagnosis will not affect his day to day life. He has continued to work, travel and do the things he enjoys. Climbing this mountain is the one of the few times his doctor has said no…but he's not sure he's going to listen.
My mom is a retired schoolteacher and agrees that cancer has not slowed my dad down in the slightest. My parents currently take an hour-long trip weekly to the Ohio State University Comprehensive Cancer Center – Arthur G. James Cancer Hospital and Richard J. Solove Research Institute. That's where my dad gets his three-drug chemotherapy treatment under the care of Dr. Craig Hofmeister.
My dad is here today because of the research taking place at Ohio State and across the world. I want to support that because I know it is the future for my dad and the thousands of other patients affected by this disease. My goal is to raise $10,000 for multiple myeloma research.