WASHINGTON -- There is no such thing as a smooth presidential campaign, veterans of the crucible note. Crises can't be avoided, just merely separated into categories of existential and superficial threats.
Inside the Hillary Clinton campaign right now, the modus vivendi is about differentiating between those two.
For the past few months, Clinton has been unable to shake criticism over her email habits as secretary of state. Her self-admitted regret over operating solely from a private account was compounded by ethical questions about the arrangement and revelations about its vulnerabilities. An awkward press conference here, reports of confidential information exposure there, and voila: A seemingly shoo-in Democratic nominee has lost a fair bit of her luster over the course of a summer.
On the periphery of the campaign, the faint lines of anxiety are getting bolder. Clinton confidantes, mostly speaking anonymously for fear of alienating the candidate, described the entire episode as "self-destructive" and "baffling." The few willing to attach their names to the quotes are only slightly more filtered. "It's tone deaf," said former Pennsylvania Gov. Ed Rendell, referring to the campaign's decision this week to dismiss the email controversy with a quip about SnapChat. "Can you imagine making a joke about this in the middle of it all?"
A few steps in from the periphery, the mood is calmer. Aides and advisers argue that the saga is overblown. They say it's the product of confusion over byzantine classification processes; a campaign where she's targeted by all 16 Republicans and several Democrats; and the sui generis nature of being a Clinton. More than one compared the email scandal to Whitewater, the real estate controversy that plagued the Clintons in the early '90s and led to large legal bills but not lasting political damage.
"I wish this hadn't happened," said one longtime adviser, "but it goes with Clinton Inc."
But the campaign is hardly nonchalant either. Instead, there are signs of real concern that the email issue will pester them for months to come. The judge overseeing the review has called for periodic updates on the contents of the material Clinton turned over to the State Department. And the immediate effect, as anticipated by aides, will be routine, largely negative headlines (about more potentially classified information exposed) even as the fundamental nature of the controversy remains the same -- that her email setup was questionable, but no information made its way through her inbox with classified markings.
To get in front of these headlines, the Clinton campaign is plotting a three-pronged pushback strategy. The first, described by communications director Jennifer Palmieri in an interview with The Huffington Post, is an end-of-summer effort to educate the public on the classification process for national security material. The second, coming when Congress returns from recess, is to aggressively pivot to policy announcements, from economic and women's issues to President Barack Obama's Iran deal, which will receive a vote in September. The last is to "go on offense" on Clinton's record as secretary of state, which the campaign sees as the ultimate target of her Republican critics.
"I have lived through a lot of Augusts with difficult political stories, from town halls to Ferguson last summer," said Palmieri, who previously served as communications director in the Obama White House. "So, I've seen worse [than this], for sure. We understand people have a lot of questions and we have a lot of good supporters out there with questions. We want to arm them with answers."
In attempting to soothe jittery Democrats, aides have begun highlighting Oct. 22 as a moment that could bring clarity -- if not some finality -- to the email story. Clinton will head to Capitol Hill that day for testimony before the House committee investigating the 2011 consulate attack in Benghazi. And the presumption that she'll do well under questioning is matched only by the conviction that House Republicans will grow over-eager under the camera lights.
"It will be the best day of the campaign," said Steve Elmendorf, a longtime Democratic operative, lobbyist and Clinton confidante. "They will overreach. That's what they do."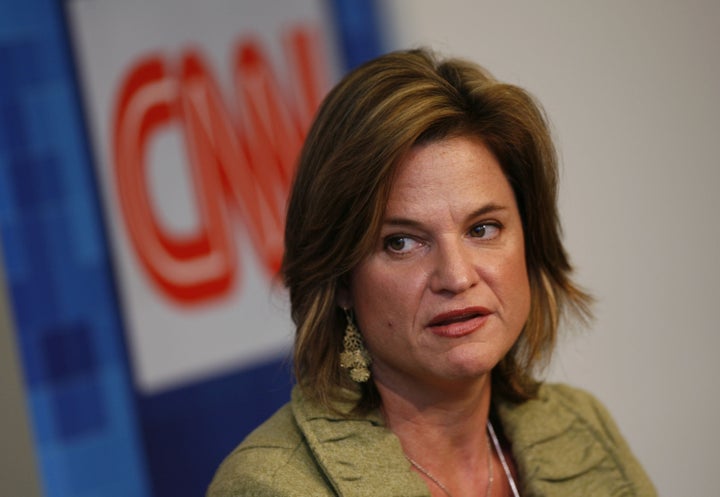 The path from now till the hearing, however, won't be drama-free. Elected officials, having assumed that the email controversy would be an ephemeral hiccup, are now showing more public discomfort. A top Clinton fundraiser told The Huffington Post that the pace of check-writing has not slowed. But, the person cautioned, "people are nervous about what new stuff will come up." And more than one adviser expressed concern that surrogates weren't well-equipped to come to the candidate's defense -- a problem that aides sought to remedy with visits to Washington, D.C., earlier this month.
Clinton's team doesn't see these issues, even collectively, as amounting to an existential threat. Instead, it is adopting the mantra that election strategy can't be dictated by surrounding theatrics.
"The mentality is the same as the one David Plouffe nurtured successfully within the Obama campaign," said one senior campaign official. "It is a heads-down approach to deal with the immediate onslaught and an attempt to get the facts out to friends and supporters in order to prevent any Democratic bedwetting that our party is notorious for doing."
In this mindset, the campaign is joined by veterans of successful presidential runs of the past. David Axelrod, who alongside Plouffe helped Obama get elected, described what they called life in the barrel: the all-consuming moment in every campaign that is more noise than crisis point.
"First of all, it feels as if that whatever the story is you are wrestling is ubiquitous, it is everywhere because of the reverberative effect of the way we cover politics," Axelrod said. "Number two, invariably, all your good friends across the country are very generous with their advice, sometimes to you or sometimes in unnamed quotes to Sam Stein. This is a time that every kibitzer in politics knows better about what you should be doing than you do. ... You spend an awful lot of time dealing with the nervous kibitzer and the nation of aspiring political consultants."
Clinton, Axelrod added, needed to take a long view. "You can't get wrapped up in the meme of the moment but you can't ignore it either," he concluded. "I think she is in a very strong position, and my guess is there isn't a candidate around who wouldn't change places with her right now with whatever freight she is carrying."
Correction: An earlier version of this article misquoted David Axelrod. He said: "You spend an awful lot of time dealing with the nervous kibitzer and the nation of aspiring political consultants."
Popular in the Community