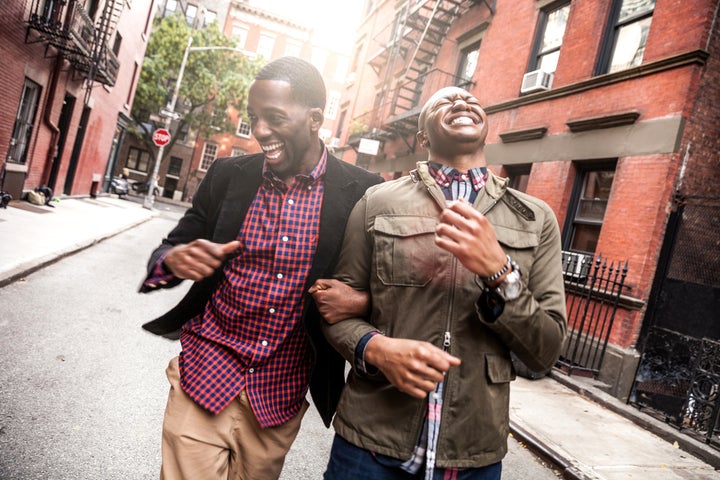 The excitement was killing me. I could barely contain myself when one of my ex-lovers told me she had read my inaugural article, "Lesbian Daughter's Long for Their Daddy's Too." I heard the glee in her voice as she congratulated me. She stole my joy when she said, "Girl, I shared the article with some of my closest friends but you know I can't repost the lesbian stuff." I countered, "Y'all need to stop. We all can't be in the closest." She said, "I will stay right here and kiss your forehead on your way out the door." I shot back, "there is no door, I am taking the door off the hinges!" Her laughter brought me back to the dark reality.
It occurred to me that the journey I am about to embark on will be lonely. I came out at 13 years old. How did I end up back in the closet? After several days of reflection, I asked myself a daunting question. What part did I play in this? After 32 years, a light bulb came on.
I habitually fell in love with women who for whatever reason, weren't out. As a result, of my father's rejection and my mother's denial, in exchange for love, I settled for being hidden.
As I approach my 50th birthday, I am ready to be my authentic self, in my public and private life. I am determined to become a role model for little girls and women who may be struggling with their sexual identity. I chuckled to myself as I thought of my 50-year-old cousin who asked," You sure you want to talk about that? I don't know how to tell my mother I'm gay." I almost spit my wine out. "You are damned near 100 years old. Your mama knows you're gay. You're not comfortable with your sexuality."
I thought about how African American gays and lesbians struggle with coming out. I've had many late-night conversations with both male and female friends about being brought up in the church. The fear of being ostracized or dishonoring their families is a key factor in not coming out. And yet, we allow ourselves to be pawns.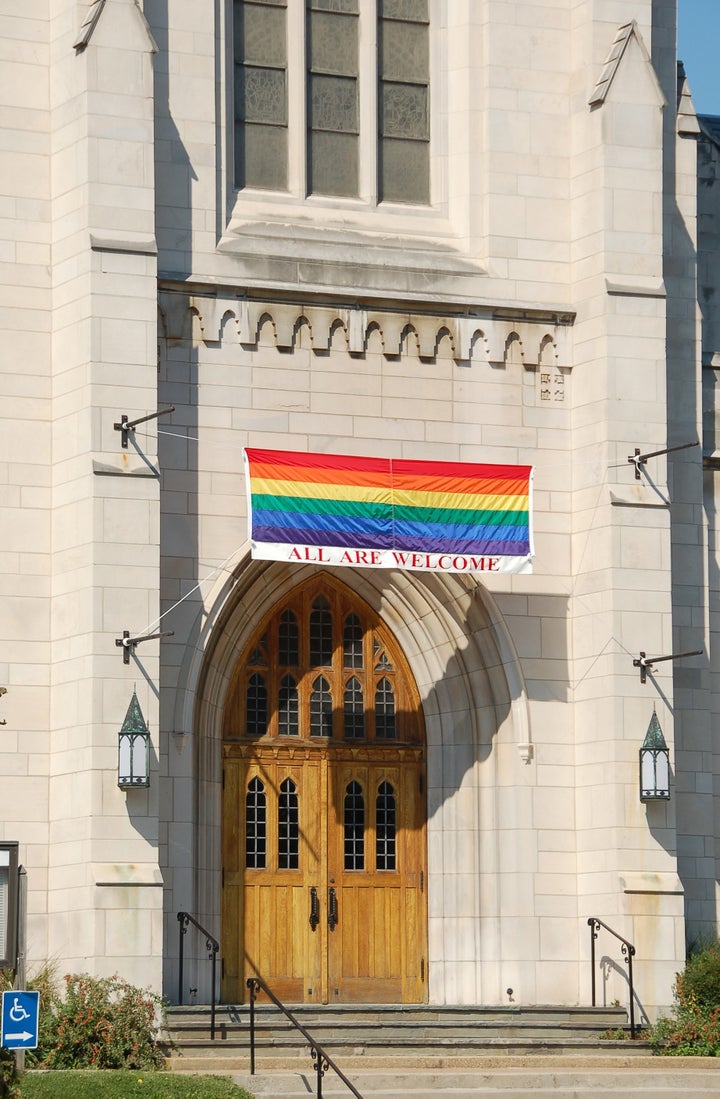 The "Church" and society benefit from using fragments of who we are, as long as we appear to conform to societal norms. The irony reminded me of an incident that occurred while I was earning my first master's degree at Lincoln University.
I had no intention of broadcasting my sexual identity. Dr. Richardson was giving a lecture titled, "Ethics, Self and Others." He encouraged the class to share an issue which they were struggling. Through sharing, I learned that several of my classmates had overcome drug addiction. They were intent on helping others by becoming counselors and social workers.
Dr. Richardson stood before the class with his arms crossed. He asked, "How are you going to help others if you cannot address your fears?" The class was quiet until a voice echoed from the back of the room.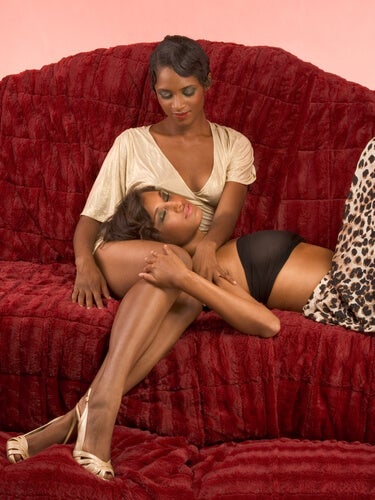 "I am a third generation member of my church and my daughter is a disgrace to our family. She is in a gay relationship. Her girlfriend acts and dresses like a man. It's a sin. I worry about my grandson. What if they make him gay? How do they even teach him how to do things like go to the bathroom?" Dr. Richardson waited for the proverbial shoe to drop.
I was incensed as I spun around in my chair. Before I knew it, the words spewed out. "Let me tell you how we teach our sons to use the bathroom." There was a collective gasp from my classmates.
"When my son defecates, he sits on the toilet. When he urinates, he stands up. How dare you! How can you counsel anyone and be that judgmental? I'm not judging some of you for giving head in an alley for five dollars to buy crack!" I closed my book, grabbed my purse and stormed out of the classroom. I forbid myself to cry until I collapsed in a bathroom stall. I stifled my sobs when I heard the bathroom door open.
"Tush? Are you okay?" Nattie's voice was comforting. Nattie was a captivating transgender woman who stood six feet tall. She called me "Tushilicious" because she said my "tush" was delicious.
"I'm leaving." She gently knocked on the door. I unlocked it, and she came inside and leaned against the door. "I had no idea you were family. No wonder you pay men no mind." I exhaled and said, "I need to go home." She knelt in front of me.
"No. You. Don't. You will pull yourself together and walk back into that class with your head held high." She watched as I reapplied my makeup and we marched back into class together.
I sat down and found my place in the lecture. Dr. Richardson kneeled beside my desk. I was too embarrassed to look at him. I whispered, "I'm sorry for interrupting your class, Dr. Richardson." He nodded and placed his hand over mine.
"Good for you. You will help many people." Dr. Richardson's words resonated as I thought of my closeted ex-lovers and friends. LGBTQ youth need reaffirming role models. They need to see women like me, women who survived when no one thought we could.
The closet is way too crowded.
Monika M. Pickett is a veteran of the United States Army. She is releasing her forthcoming debut novel, Pretty Boy Blue. She is an advocate and activist for the LGBTQ community. For more information on Monika M. Pickett, please visit, www.PrettyBoyBlue.com. For other inquiries email info@prettyboyblue.com.
Popular in the Community