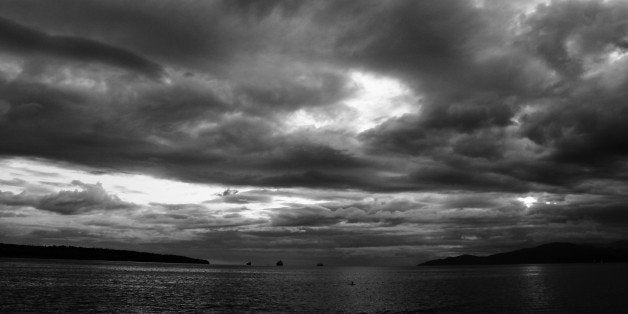 Most popular beer rating websites have appearance as a criterion for judgment. Though it is lower in the rating hierarchy than taste and other criteria on these websites, a beer's appearance has a large affect on how we end up judging it overall. Our first look at a beer immediately tells us a lot and, depending on the drinker's prejudices and expectations, often we decide it's quality before even smelling it. Yes, many styles are supposed to have a very specific appearance, but many do not. Most drinkers have a vague idea of what a certain style they enjoy should look like, and if a beer doesn't appear that way, they are most likely not going to think it is up to their standards. The problem is that beer styles gradually change and are constantly being reinterpreted. One region might produce a style in a distinctly different way than another and when someone tries a foreign example of a beer, it could seem amateur or mediocre because its attributes don't line up with the drinker's expectations of the style. I know many drinkers still believe the presence of more than a dusting of yeast sediment means the beer has "gone bad," no matter what style, except perhaps for wheat beers (thanks to Blue Moon, ironically). Prejudices like this cause drinkers to judge beer unfairly, but beer can come in an almost infinite variety of appearances, and it has the right to do so.
To experience the beauty of a given style, and thus fairly evaluate a beer, understanding how to transport, store and serve beer is very important. too. Choosing a suitable, clean serving vessel is often overlooked by even knowledgeable beer lovers. Your IPA is going to look and smell a lot better in a stemmed tulip than the standard shaker "pint" glass(it's actually 14oz). The tulip's wider body supports and retains the head better. The slight tapering intensifies aromas while still letting your nose penetrate deep into the glass. The stem allows you to prevent warming the beer, but the surface area of the glass lets you warm it up easily with your palm, if desired. The pour into a tulip is a little easier to handle, too. The beer falls a short distance, so you can judge the head buildup earlier and it's more forgiving to hard pours. Most beer styles have a perfect glass type for them, but appropriate, beer-clean glassware by itself does not a perfect pour make. A little awareness of a beer's carbonation method and level, presence of sediment, and age can be very helpful.
Some beer is meant to be drunk fresh and hazy, like the current trend of turbid IPAs in New England (whose flavor and aroma depends on that fresh, unfiltered state), but most beer is not negatively affected by clarification. If you purchase a bottle-conditioned or unfiltered beer and don't desire a hazy look, or hate seeing little yeast chunks in your glass, you need to handle that beer carefully. Keep the bottle/can upright while you transport it from the store to your home. Don't allow it to be shaken or tipped on its side, and if it does happen, let it sit safely in the fridge for a day or two before drinking so the yeast will settle. If you can see the sediment on the bottom of the bottle, pour slowly and stop before the yeasty bottom, then you will be rewarded with a bright, perhaps even clear beer in your glass. There are many different procedures like this for achieving a perfect pour, and many of them begin the second you touch a bottle at the store. From that moment on, much of the responsibility to make that beer look right is shifted onto the drinker.
Once the beer has made the trip home safely, storage and refrigeration must be pondered. I don't think all beer should be kept in the fridge because cold storage can profoundly affect a beer. If you want to age something for months or longer and allow it to develop in new, interesting ways, do not refrigerate it. A beer with live yeast in the bottle will slowly eat more sugars in the beer, drying it out, and increasing carbonation while old flavors fade and new ones take over. If kept in the fridge, the yeast will lay dormant and do none of this. Long term refrigeration can dampen carbonation, too. I've had brewers tell me to leave a bottle of their wild yeast fermented ale in the fridge for a few days because otherwise it would gush upon opening.
Except for cases like that, the carbonation of canned beer may be affected more by cold storage Take two cans of the same beer, put one in the fridge for a week and leave the other at room temperature. The refrigerated beer can will feel much squishier than the other one, revealing lower CO2 pressure inside. I don't quite know the science behind this yet, but I've done experiments like this and then took the squishy can out of the fridge to sit at room temperature for a few days and felt the can become firm again, as if the pressure has been restored. So, what I usually do is put beer cans in the fridge a couple hours before they will be drunk. I know many brewers recommend their beer always be kept cold, but unless that beer is sitting at 80 degrees or more for weeks, it will be fine. Canned beer is also safer outside the fridge because it lets no light penetrate into the beer itself. Bottles are vulnerable to "skunking," that unpleasant grassy aroma and flavor that is almost always present in Heineken because of the long trip from Holland and the green bottles that do very little to prevent light exposure. For hop-forward beer intended to be drunk fresh, cans are the best packaging. They even prevent oxidation and loss of volatile aromas through the cap. A couple days of indirect sunlight can ruin the aroma of a bottled IPA or pilsner. I've even noticed a slight skunkiness develop in my cream ale after 15 minutes of direct sunlight on a summer afternoon. So, unless you want your bottled beer to age and develop, the safest place is in the fridge.
Stay tuned for Part II on clean glassware, pouring, and controversial issue of head.